Posted by Chad Finn, Globe Staff
April 3, 2009 04:39 PM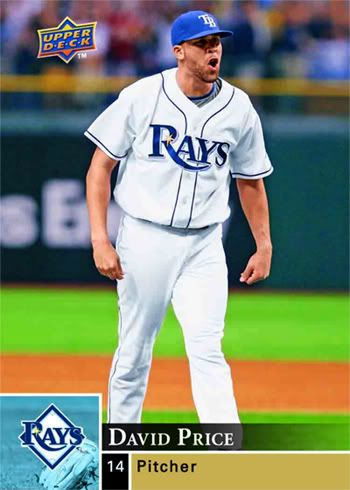 Quick question/tangent while waiting for Friday to turn into 2:05 p.m. Monday:
Have I been underestimating the Tampa Bay Rays this season?
I've made predictions in various forms on the AL East race in roughly 1,998 different places on Boston.com the last several weeks, and I'm pretty sure I've gone Red Sox-Yanks-Rays in all of them. I am genuinely confident that the Sox will win the division -- their staggering pitching depth will carry them, and general manager Theo Epstein will get a big bat before the July 31 deadline should they require one.
And while I find this Yankees team intriguing -- A.J. Burnett and Joba Chamberlain could combine for 35 wins, or they could total a dozen, and I wouldn't be surprised by either result -- the bullpen is suspect beyond the ageless Mariano Rivera, and there are too many aging players in crucial roles. Plus, Joe Girardi is entirely the wrong man for the job.
Which brings us to the third-place Rays. No doubt you're well-versed in their unlikely feats of a year ago. They are reigning division champions -- we're still waiting for that September collapse -- and winners of 97 games. While the tendency is to dismiss them as a fluke or a lesser light compared to the two AL East behemoths, it doesn't take much investigation to recognize the truth:
This is a thoroughly impressive -- perhaps more impressive -- baseball team, and if the '07 Rays were the reincarnation of the '91 Atlanta Braves, it's not a stretch to see them build on their worst-to-first season. Remember, the '92 Braves made it back to the World Series, losing to a loaded Blue Jays team in six games.
Yes, maybe they will be better. The Rays' starting rotation, led by steady James Shields, could be superior to last year's -- should be, actually -- assuming Matt Garza makes another leap (he will) and David Price fulfills some of his promise (he will, too). Pat Burrell gives them a much-needed righthanded-hitting power/OBP guy in the middle of the order. Evan Longoria is a franchise pillar in his first full year. B.J. Upton should only get better. Underrated Matt Joyce will bring more pop from the outfield. And on it goes.
If they have a major weakness entering the season, it's their bullpen. I refuse to believe Grant Balfour is going to come close to repeating last season's ridiculous 1.54 ERA and 0.891 WHIP, and the Isringhausen/Percival closer experiment is going to end with one midseason retirement, maybe two. But J.P. Howell is legit, the Rays have several promising young arms who rate a notch or two below Price, and it's not a stretch to imagine a kid like Jeff Niemann or Wade Davis making a meaningful contribution before the summer is through.
Maybe Mazz was onto something yesterday, picking the Rays to win the division. I'm not ready to agree . . . yet. My head is still with the Sox, and my heart knows to fear the Yankees. I'm sticking with Tampa in third.
So: Think they'll make me regret it?

About Touching All The Bases
| | |
| --- | --- |
| | Irreverence and insight from Chad Finn, a Globe/Boston.com sports writer and media columnist. A winner of several national and regional writing awards, he is the founder and sole contributor to the TATB blog, which launched in December 2004. Yes, he realizes how lucky he is. |
Tweets by @GlobeChadFinn
browse this blog
by category
The best of Touching All The Bases