Posted by Chad Finn, Globe Staff
July 24, 2009 05:32 PM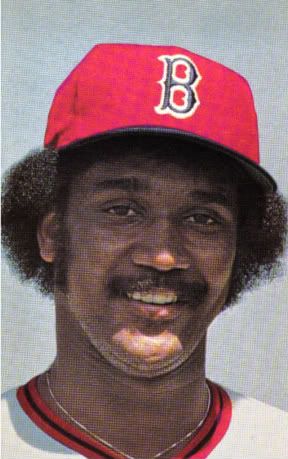 Playing nine innings while wondering if Tek sent A-Rod a gift on the five-year anniversary . . .
1. Here's where I stand with the Adam LaRoche deal: I like it a lot, and yet I'm still hoping for something better. Does that make sense? As we've all heard the past couple of days, LaRoche is a notorious second-half hitter, and Terry Francona would be wise -- in lineup terms, if not clubhouse terms -- to institute a straight platoon with the creaky Mike Lowell to see if LaRoche can go on one of his hot streaks. But unless he goes on one of his streaks, I can't see how the slumbering Sox offense is significantly better with him in the lineup instead of Lowell. He's an upgrade, but not enough to offset their other issues. If a couple of core hitters -- say, Youkilis and Bay -- don't get hot at the same time, and soon, then I suspect we'll be frustrated that the Theo Epstein didn't pay the price in prospects on a bigger name with bigger numbers.
2. In a related note: Would you trade Clay Buchholz to Cleveland for Victor Martinez? According to Peter Gammons, the Sox had the chance and declined, leading them to pull the trigger on the longstanding LaRoche offer from Pittsburgh. You know what? The more I consider it, the more I think Theo should have taken a few swigs of his favorite beverage, reminded himself that Buchholz will be 25 next month, is just a half-a-year younger than Jon Lester, and still seems to get the moonie-eyes whenever he finds himself in trouble, and make the deal while his value is highest. Then again, I must confess that I never would have written this in the aftermath of his terrific season debut against Toronto before the All-Star break, and there is a tremendous amount of risk in trading a pitcher of his repertoire and promise. It's a tough call, and that's why Theo gets paid the big bucks. But if he Sox can't entice Mark Shapiro with a package starting with Michael Bowden, it's worth revisiting Buchholz's availability again.
3. The way it's looking right now, I'll keep saying I expect the Red Sox and Jason Bay to come to a contract agreement, right up until he's standing next to a smug Brian Cashman and holding up a pinstriped jersey for $18 mil a year. Actually, if there's any fallout from his recent imitation of Ed Sprague-circa-2000 -- Bay is batting .170 with 16 total bases in July -- let's hope it results in him deciding to lower his asking price with the Sox. Maybe he would benefit from a clearer mind right now. It would also help if a friendly pitcher would throw him something other than a slider once in a while.
4. You wouldn't think a injury-prone outfielder/first baseman who batted .242 with one homer in 210 plate appearances since joining the Sox (hat tip) would be lamented upon his departure, but I'm a little bummed to see Mark Kotsay go. He was still an A-/B+ defender and a class act, and with a little bit of luck last postseason, he could have had a moment or two to remember. (He batted .250 in 10 postseason games, but seemed to sting the ball right at someone just about every time up.) Ideally, he'd clear waivers, go to Pawtucket, and come back Sept. 1. But even with his struggles this season, he's worth a flier for a contender. Just as he was for the Sox last year.
5. You won't catch us lamenting the dismissal of Julio Lugo -- surprising, I know, and kudos to Theo for getting a semi-live body in return for one of the least enjoyable Sox players in recent memory. But it has suddenly become imperative that Jed Lowrie, who is batting a robust .107 right now, shakes off his rust quickly and remains healthy, because Nick Green has turned into Scranton Wilkes-Barre Nick Green, not Feel-Good-Story-of-the-First-Half Nick Green. He's batting .163 with a .568 OPS in July after posting .233/.698 numbers last month. At the least, he could use a rest since he's already played the second-most games of his big league career.
6. Well, so much for my longtime daydream that J.D. Drew would thrive in the leadoff spot. He batted .190 with a Tony Pena-esque .299 on-base percentage, and he apparently enjoyed his stint at the top of the lineup as much as we did. I suppose it makes sense to put Jacoby Ellsbury, who thrived at the bottom of the order, again aiming to prove he can get on base at an adequate clip from the top spot. It's probably the right thing to do but I wish it had worked out with Drew, whose on-base skills seemed ideal for the assignment.
7. John Smoltz seems to have that annoying habit of saying "I made one bad pitch" after getting pounded, leaving you to wonder which of the half-dozen meatballs he threw he is talking about. (Tim Wakefield did the same thing for years.) But I'm not ready to abandon this experiment after five so-so starts and a 6.31 ERA. He's looked very good at times, and if not for that one bad inning at Texas, we'd have felt very encouraged about his performance and his progress. Okay, that's sort of an excuse, too. But I still believe it's one we'll be glad we made when he's delivering in big moments down the stretch. If there's any pitcher in baseball
8. A sincere congratulations to Jim Ed Rice, the slugging hero of 1978, the summer I first fell for the Sox (and got the whole essence of the experience by Game 163). The would-be baseball analyst in me understands the argument that you were a fringe candidate for Cooperstown. But the sentimental 30-something who remembers watching your feats through 8-year-old eyes could not be happier that you're getting your moment.
9. As for today's Completely Random Baseball Card:

Last weekend, Kaat was the 20th-something analyst to fill in for Jerry Remy this season, and I'd put him second behind the Eck in terms of those I've enjoyed listening to. He's what Tim McCarver is supposed to be -- an articulate, sharp and insightful old-timer.
About Touching All The Bases
| | |
| --- | --- |
| | Irreverence and insight from Chad Finn, a Globe/Boston.com sports writer and media columnist. A winner of several national and regional writing awards, he is the founder and sole contributor to the TATB blog, which launched in December 2004. Yes, he realizes how lucky he is. |
Tweets by @GlobeChadFinn
browse this blog
by category
The best of Touching All The Bases