Posted by Chad Finn, Globe Staff
August 10, 2009 07:07 PM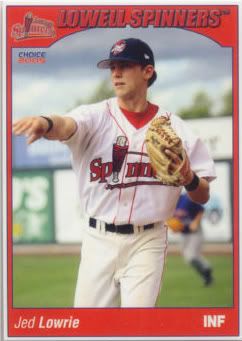 The intent today is to assure you that all will be well again in our little baseball town before October, that four consecutive losses in the Bronx during August do not portend a lost season.
In fact, after much effort, I've even talked myself into believing it.
It wasn't easy. After what we witnessed this weekend, a veteran skeptic might suggest that only the delusional and heavily medicated among us believe a Red Sox fan's faith will be rewarded with a championship in 2009.
The Yankees, who now own the best record in baseball by a half-game over the LA Dodgers, look like the class of the American League. Yes . . . them again, after that peaceful one-year hiatus. Everything has gone right for the Yankees in the last several weeks -- Mark Teixeira has proven the perfect addition to their offense and defense, A.J. Burnett is pitching like someone duped him into believing it's a contract year, Phil Hughes has brilliantly bridged the gap to Mariano Rivera, their core veterans refuse to age . . . it's all going so swimmingly, there were unconfirmed reports that Joe Girardi pondered smiling last night before deciding he wasn't in the mood to try something new.
Worse yet, their sweep of the Sox stands not only as a statement on the current condition of the AL East rivals, but also as a victory for the concept of shopping at Neiman Marcus rather than Reny's during free agency.
I thought the John Smoltz signing was savvy, and in the spirit of full disclosure (and because you have Google access), I also thought the signings of fellow low-risk, high-reward types Brad Penny, Takashi Saito, and Rocco Baldelli were shrewd. And they were. They just haven't worked out particularly well.
And there's the rub. I was sure that that the team fortunate enough to sign Teixeira would be pleased with the investment immediately. It's not the Sox' fault that they got played by Teixeira and agent Scott Boras, who according to absolutely all evidence and logic had the slugging first baseman ticketed for the Bronx all along. But it's a fan's nature to wonder how circumstances might be different had he grown up rooting for Wade Boggs rather than Don Mattingly, or had Mrs. Teixeira fallen for the luxurious charms of Newbury Street. But New York it was, all along.
(By the way, we don't hear much from the "But what would we do with Mike Lowell?" crowd these days.)
Assuming the Yankees aren't hit by an unprecedented string of injuries or that the midges don't come back for their king, Joba Chamberlain, and take a few of his teammates with him, I'm willing to admit it: the AL East belongs to New York. I'm already looking forward to the champagne celebration in the clubhouse when Teixeira and Derek Jeter pretend for five minutes that they can stand A-Rod.
And you know what? Sox fans should be cool with that. There's not a terrible amount of shame in losing four straight to a team with the Yankees' talent and momentum, particularly when three of those games were taut, suspenseful pitching duels. Jon Lester and Josh Beckett pitched just the way we'd hoped, and Clay Buchholz's performance was beyond encouraging.
They just didn't happen to win any of 'em.
Contrary to what certain shrieking radio host and hyperbolic sports-network highlight programs would have you believe, this was not a repeat of the '78 Boston Massacre, save for the opener of this series, when Smoltz's decorated career apparently ended the way Bobby Sprowl's began, this was not a flashback of 1978.
Nor was it a duplicate of the meltdown of 2006, when Lester was diagnosed with cancer, Papi checked into to the hospital one night with heart palpitations, Jonathan Papelbon walked off the mound clutching his shoulder, Javy Lopez reminded us of the value of Jason Varitek, an injured Mark Loretta played first base over Carlos Pena, Jason Johnson and Kevin Jarvis made crucial starts, and Manny decided it was as good a time as any to hop in the station wagon and drive cross-country to meet Marty Moose. If anything ever tops that late-season disaster, it will involve a meteor.
This is not so bad, despite the accumulating injuries and accompanying frustration. Jed Lowrie is going to be lucky to have Tim Naehring's career, and a capable shortstop (I'm on board with either Cristian Guzman or J.J. Hardy) should be near the top of Theo Epstein's current to-do list. Excluding Beckett and Lester, everything went wrong with their vaunted starting-pitching depth, at least until Buchholz's gutsy effort Saturday. And Jason Bay's slump is so prolonged that I'm beginning to consider whether the Red Sox should just let him walk after the season.
But that leads us to the primary problem with this team, one that was painfully evident for 34 straight innings this weekend. They are in the definition of a team-wide slump, batting .251 with a .329 on-base percentage and scoring a full run fewer per game since the All-Star break -- and that includes an 18-run onslaught against Baltimore. Some of their hitters are just plain incapable -- it was fun while it lasted, Nick Green. Others are at a career crossroads, something even the finest managers have difficulty navigating.
You'd hope Terry Francona would find a suitable solution for some of his old favorites who aren't doing the job. He is intensely loyal to those who have been through so many Octobers with him, and in many cases his patience proves justified. But Varitek's bat is dying again, and he should catch only when Lester and Beckett take the ball. Mike Lowell and David Ortiz should effectively platoon at DH, with Lowell seeing only limited time at third base, where the most advanced defensive metrics have recently identified him as a zombie.
As for Papi, if he never took steroids -- and this is another something I almost believe -- would it be bad form to suggest now would be a good time to consider it? Actually, the cure for what ails the Sox doesn't come in a vial, and its so obvious Joe Morgan might pick up on it. Hell, he might have said it last night. But it's also the plain truth:
Their good hitters just have to hit better.
(I'll pause to let you digest that particular pearl of wisdom.)
Hey, it really is that simple, and it's a reasonable hope in most individual cases. Dustin Pedroia, zippo for his last 16 with runners in scoring position, will break out of his recent habit of hitting routine fly balls in crucial situations. We known Kevin Youkilis will heat up again, particularly when the Sox stop facing elite pitchers. Victor Martinez has shown flashes of the dangerous hitter he has always been. J.D. Drew is capable of so much more than he has produced, and he tends to have his moments just as you give up on him. We know what Bay can do when he resists swinging at sliders off the plate.
While we wait for them to hit again, we'll remind ourselves of a couple of aphorisms and happy thoughts as we turn our attention to the dangerous Devil Rays and pesky Rangers in the wild card race:
World Series championships aren't clinched with 50-something regular-season games to play . . .
"More days in first place" is a slogan from another era. Who cares about the division? It's making the tournament that matters . . .
Hey, this is essentially the same team that was a couple of runs from reaching the World Series for the second straight year . . .

Feel free to repeat any one of those that helps you get over the frustration of the lost weekend in New York. And here's one more, slightly modified:
This is no longer a [pennant race]. It's a quest, a quest for fun. I'm gonna have fun and you're gonna have fun. We're gonna have so much . . . . fun they're gonna need plastic surgeons to remove the smiles from our . . . faces . . .
About Touching All The Bases
| | |
| --- | --- |
| | Irreverence and insight from Chad Finn, a Globe/Boston.com sports writer and media columnist. A winner of several national and regional writing awards, he is the founder and sole contributor to the TATB blog, which launched in December 2004. Yes, he realizes how lucky he is. |
Tweets by @GlobeChadFinn
browse this blog
by category
The best of Touching All The Bases