Posted by Chad Finn, Globe Staff
September 23, 2009 05:16 PM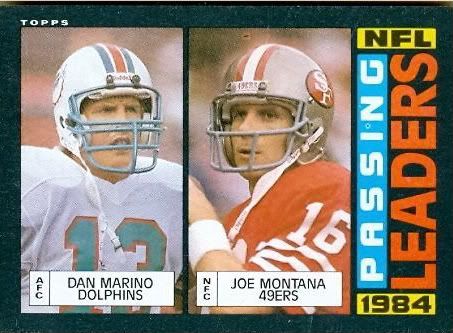 I realize I'm late to the party (as usual) with this one, and I'm jumping on the pile Seau-style to boot. But I couldn't let Peter King's warped list of the dozen best quarterbacks in history slip by without comment.
King is upfront about the motivation for mentioning his rankings in his always (and sometimes unintentionally) entertaining "Monday Morning Quarterback" column on SI.com this week; he's pushing a book. Fair enough -- it was a tried-and-true way to generate buzz, and it worked. He lured suckers like me into writing about it..
But I'm not sure he's aware of the fallout from doing so. Every single time King, who recently moved to Boston, tries to order his morning Triple Mocha Venti Whatever at Starbucks in peace, he's going to hear it from the proverbial (hat tip, Kissing Suzy Kolber) Tommy from Quincy:
"HEY, PETAH KING!!! YEAH, YOU THERE, WITH THE CHOCO-COCONUT SCONE!!! HOW COULD YA HAVE TOMMY BRADY 10th?!?!? HE'S TOMMY THREE RINGS!!! THE BEST EVAH!!!"
Actually after reading his list, I might do that myself should the opportunity present itself, though it's unlikely since I'm a Dunkin's junkie. Anyway . . .
King's dozen: 1. Otto Graham. 2. Sammy Baugh 3. Joe Montana 4. Johnny Unitas 5. Brett Favre 6. Peyton Manning 7. John Elway 8. Dan Marino 9. Roger Staubach 10. Tom Brady 11. Bart Starr 12. Terry Bradshaw
Don't know about you, but I've got a lotta, lotta problems with that. A few: Too much love for the geezers in the 1-2 spots, both of whom piled up their numbers in a smaller league against smaller foes . . . Favre, who is apparently in King's good graces again, is about 20 spots too high. He's the absolute last quarterback on this list I'd want leading my team in a meaningful game . . . There's no way any member of the Manning family, even Peyton, belongs four spots ahead of Brady . . . Too much love for Bradshaw, who completed just under 52 percent of his passes and finished his career with just two more TD passes than interceptions.
Because it's bad form to bust on someone else's subjective choices without providing your own opinion, here is my completely subjective, mildly informed, not-pushin'-a-book-just-havin'-fun list of the dozen greatest quarterbacks in football history:
1. John Elway. Sure, until T.D. came along, he couldn't win a ring. Name me one quarterback who could have accomplished as much as Elway did with forgettable players named Sammy Winder, Ricky Nattiel, Vance Johnson, Gerald Willhite, and so on. The most complete package of mobility, accuracy, arm strength and big-moment leadership ever to take a snap.
2. Joe Montana. Not the most imposing quarterback physically, but he was brilliant, bloodless, relentlessly accurate, and always kept his cool in the spotlight. The game looked slower, more under control, when the ball was in his hand. Sound like someone else we know?
3. Tom Brady. I'm assuming I don't need to tell you guys why. (At least those of you who weren't yowling, "THEY TRADED THE WRONG QUAHTAHBACK!?" at 4.pm. Sunday.) By the way, doesn't it have to be more than coincidence that he was in the stands the day Dwight Clark made "the catch" and Montana rocketed to stardom? It's similar to Derek Jeter being at Yankee Stadium the day Lou Gehrig made his "Luckiest Man" speech. (Wait? What? He wasn't there? You say he wasn't even born until 35 years later? But . . . but . . . but why would Michael Kay make that up?)
4. Dan Marino. Simply the finest pure pocket passer ever to play the game. No one ever had a quicker release or a better feel for the rush, and I bet he can still throw the 20-yard out better than half the starting QBs in the league.
5. Johnny Unitas. It's often said that John Wayne swiped his persona from Ted Williams. But there's a little bit of Johnny U. in the act as well.
6. Bart Starr. The Most Valuable Player of the first two Super Bowls, the hero of the Ice Bowl, and the highest postseason passer rating of all-time. You bet he's underrated.
7. Otto Graham. Because I suppose I have to put . . .
8. Sammy Baugh. . . . the legends my grandfather talked about somewhere. (Okay, I'm kidding to a degree. The numbers Graham and Baugh put up were remarkable, and they deserve their esteemed place in the game -- even if the game they played was considerably less violent or complex than the NFL we know today.)
9. Steve Young. Superior statistically to his predecessor Montana, and the most efficient passer in league history, leading the NFL in quarterback rating a record six times. Plus, no list is complete without a southpaw.
10. Roger Staubach. After winning the Heisman in 1963, he spent five years in the Navy before even taking an NFL snap. His career was relatively short -- 11 seasons, from 1969-79 -- but he won three passing titles, led the "America's Team" Cowboys to a pair of championships during their '70s heyday, and remains one of the most admirable human beings in the league's history. (Yes, even though he played for Dallas.)
11. Brett Favre. All right, I suppose. But grant me this: If he'd played his entire career for Mike Holmgren -- the one coach who got him to play with discipline -- he might belong even higher than where King ranked him.

12. Dan Fouts. What? No Peyton Manning? How can that be? Because it's my list, dammit, that's why. Then again, I also consider John "J.J." Jefferson the greatest receiver I've ever seen . . . and with that, there goes all hope for credibility.
At least it was fun. Have at my list -- I know, I know, Peyton belongs in the top 10 -- and hit me with your choices in the comments.
About Touching All The Bases
| | |
| --- | --- |
| | Irreverence and insight from Chad Finn, a Globe/Boston.com sports writer and media columnist. A winner of several national and regional writing awards, he is the founder and sole contributor to the TATB blog, which launched in December 2004. Yes, he realizes how lucky he is. |
Tweets by @GlobeChadFinn
browse this blog
by category
The best of Touching All The Bases