Posted by Chad Finn, Globe Staff
October 18, 2009 10:35 PM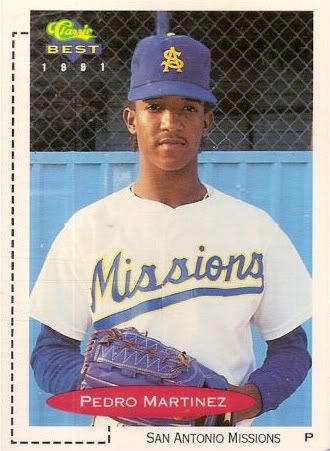 It's 'bout time we caught up on some baseball stuff around here, so let's skip the usual greetings and empty out the notebook already with a Vollmer-sized post . . .
* * *
The buzzword -- or buzzphrase, I suppose -- regarding the coming season for the Red Sox seems to be "team in transition." Theo Epstein, who as you probably recall once donned a primate suit and went on a Vedder-following hiatus after one too many differences in philosophy with Larry Lucchino, seems to be warning us in his usual subtle but clear way that a step back next season may be required in order to ensure a prolonged run of tremendous success, ticket sales and public perception be damned.
Epstein is unwilling -- wisely, I say -- to pay players more than he believes them to be worth just to keep the gravy train rolling. The catch is that given the lousy 2010 free agent class, the result may be that their best power-hitter, Jason Bay, takes a five-year deal elsewhere without a long-term replacement arriving to take his spot in the lineup and in left field. Might be wise to brace for it.
This team is at a strange place right now. They still have a deep, skilled roster and a diverse pitching staff rich in talent. Yet circumstance makes some of the flaws extremely difficult to repair on one offseason. Key players from championship teams (David Ortiz, Mike Lowell, Jason Varitek) either aging, declining, becoming an injury risk, or all three; their best power hitter; Bay, is ready to listen to offers, and no suitable replacement for his slugging prowess available in free agency; and there is no obvious way to upgrade the weaknesses in the lineup this season save for a depth-depleting blockbuster trade.
It's funny, you don't hear so much these days from those who wondered why the Sox would pursue Mark Teixeira at the expense of Lowell's ego. The Sox still need an A-list slugger, and possibly a replacement for Bay, too, particularly if the Sox are as skeptical as this writer of his long-term prognosis. But there's no Teixeira-type available this year, and missing out on him because he preferred New York and played them for fools is going to linger until the Sox acquire a hitter of similar accomplishment.
But enough with the warnings and the pessimism. The Sox' offense in 2009 wasn't nearly as mediocre as the final impression it left. While they did make a habit of struggling against good pitching, as Peter Gammons first noted, they still scored more runs this season (872) than they did in 2007 or 2008, and they hit 212 homers, their season-high since 2004. All in all, they were swing-for-swing with the Angels as the second-best offense in the AL this season.
With a full season of Victor Martinez in '10, and perhaps better health for Kevin Youkilis (surprisingly, he missed 26 games in '09), it's not like they're going to turn into the 1975 California Angels if Bay departs.
But to be championship-caliber again, to be able to beat the Lackeys and Weavers when it matters most, reinforcements are going to be necessary.
Good luck to Theo as he pursues them, because barring something unforeseen this offseason, it appears they will be in short supply.
* * *
In a related note, two stars that past interest suggests Epstein will pursue this offseason . . .
Felix Hernandez, RHP, Seattle: You bet it would take an overwhelming offer, particularly now that Seattle has competent leadership in general manager Jack Zduriencik, who developed much of the Brewers' young talent before taking over the Mariners before this season.
But Theo has acknowledged in the past that he's all but smitten with the Seattle ace, King Felix is undeniably a truly elite talent, he's only 23, and by all accounts has matured in terms of his professionalism the last couple of seasons.
Bringing him to Boston at this point in his career would rank somewhere between getting Pedro from the Expos after the '97 season and Dennis Eckersley from Cleveland before '78 in terms of acquiring a young No. 1 starter at the perfect point in his career. If Theo can do it without trading every prospect rated in Baseball America's top 10 in the system, he has to do it.
Adrian Gonzalez, 1B, San Diego: If the point wasn't belabored enough several paragraphs ago, there's a job opening for a genuine, prime-of-career, middle-of-the-order bopper. Gonzalez, who won't be 28 until May, is the closest thing to Teixeira that the Sox could possibly acquire this offseason, assuming someone such as Justin Morneau or Prince Fielder doesn't become available.
(Coincidentally -- and you can file this one under Don't Know What You've Got Til It's Gone --Gonzalez was once Teixeira's backup in Texas.)
Gonzalez hit 40 homers, walked 119 times, and finished third in the NL in adjusted OPS this season. Away from Petco, he was essentially a lefthanded-hitting Albert Pujols, hitting 28 homers with a 1.045 OPS in 294 at-bats.
Clearly, the price, as in the case with Hernandez, will be somewhere from steep to staggering to are-you-kidding-me?
But you can be sure Theo will at least revisit talks with the Padres again . . . and wouldn't it be something if Jed Hoyer, a candidate for the vacated GM job in San Diego and someone with deep knowledge of the Sox' farm system, is the person doing the bargaining on the other end of the phone?
* * *
. . . and a few free agent names we suspect might be on his short list:
* * *
With Game 2 of what we hoped would be a compelling American League Championship Series having concluded in the dark hours Sunday morning with another annoying flashback to the days when the Yankees habitually benefited from clutch performances and good fortune, I'm trying to convince myself that the Angels have something more than a puncher's chance in this thing.
I'm sad to report its working about as well as Vladimir Guerrero's bat.
What respect I had for the Sox' conquerors entering this series has evaporated in unison with the Angels' defensive competence in this series. And I assume you'd agree that this bizarro universe, in which the Angels can overcome their long-time tormentors in Boston but swoon at the feet of the mighty Yankees, isn't nearly as much fun as the previous lose-to-the-Sox-but-whup-the-Yankees formula.
Worse, there seems to be a bigger truth coming into focus here, and it's one we just began coming to grips with in the ALDS:
It just feels like it's the Yankees' year, doesn't it?
For a Sox fan, it's nothing a viewing of "Faith Rewarded" can't resolve, but it is aggravating to watch unfold. Mark Teixeira is hitting walkoff homers. A-Rod is hitting, period (though his postseason record isn't quite as pathetic as his reputation suggests; he does have a career .903 OPS, though most of his damage came pre-2004 ALCS). The Derek Jeter legend again owes a debt of gratitude to a misguided baserunner.
And the Twins provided the equivalent of a first-round bye -- the Twins in the Gardenhire Era are 16-48 against the Yankees, a .250 winning percentage that equals that of the '62 Mets. Yes, they are the Yankees' own private punchline.
Beyond all the harbingers, though, the truth is that the Yankees are a truly superb team, having led the American League, not surprisingly, in runs per game (5.65), home runs (244), walks (663), on-base percentage (.362), slugging (.478), and OPS (.839).
For all of the concern about their pitching early in the season, they finished third in the AL in ERA (4.25), well ahead of the Angels and Red Sox. Much of that in-season improvement was due to Phil Hughes finding his niche as a setup man and David Robertson coming out of relative obscurity to whiff 63 batters in 43.1 innings.
Putting subjectivity aside, it's apparent that the Yankees were the class of baseball during the regular season.
What's disappointing, if not entirely surprising, is that they haven't faced more than a cursory challenge thus far in the postseason.
* * *

Minnesota catcher Joe Mauer led the American League in batting average, slugging, on-base percentage and, as you might have already deduced, OPS this season.
Jeter finished tied for fifth with Robinson Cano among Yankees in OPS (.871), .002 ahead of Nick Swisher. He was eighth in slugging, eighth in homers, and ninth in RBIs -- again, on his own team.
Interpret this as you wish.
* * *
If you weren't looking forward to watching Pedro face Manny in the NLCS, you either don't like baseball or have been driven to your breaking point by Chip Caray.
The latter is obviously much more acceptable than the former around here.
I will never understand Sox fans who don't remember Pedro Martinez and Manny Ramirez with the utmost fondness. Yes, both could be self-centered and petulant, right up until their bitter departures. But I can write this without a second thought: There are no two players in the 30 years I've been watching the Red Sox that were more electric, charismatic, productive, and just plain fun than Pedro and Manny at their finest. If you were lucky enough to watch them in their heyday here, how do you not root for them?
And for that matter, how does a Sox fan not savor the remember-when aspect of Pedro's masterful (if ultimately unlucky) performance in Game 2?
I've written it before, and it appears it must be written again:
It was a once-in-a-fan's-lifetime treat to be able to witness arguably the greatest multi-season stretch of pitching in baseball history.
* * *
I'm with Tito, and I wholly respect his refusal to issue a mea culpa when in his heart he doesn't believe one is necessary.
I didn't have a problem with walking Hunter in the ninth inning of Game 3 as it unfolded, and I still don't, even with the benefit of a week's worth of hindsight.
Hunter, the star of Game 1 of the series, tormented the Sox this season, hitting .367 with a 1.244 OPS in 36 plate appearances. More important, at this stage of their respective careers, he's a more dangerous hitter than the accomplished but dilapidated Vladimir Guerrero. The only aspect of that at-bat that I took issue with was Jonathan Papelbon throwing a first-pitch (and poorly located) strike to Vladimir Guerrero, the biggest hacker since . . . well, who, Manny Sanguillen?
In the bigger picture, I do hope that wasn't Papelbon's last act as a member of the Red Sox. His name will come up in trade rumors this winter, and it should -- he's still a tremendous commodity, but he's going to get a nice financial boost in arbitration, he's aiming for the free agent jackpot down the road, he's all but abandoned his secondary pitches, he's responsible for us being familiar with the term "shoulder subluxation," and he did slip ever-so-slightly this season, living dangerously much more so than in the past.
But it's also become very easy to take him for granted around here -- for those of us who remember Heathcliff Slocumb, Calvin Schiraldi, Jeff Russell, and 2003's Closer By Committee, Papelbon's final 2009 line of 38 saves, a 1.85 ERA, and 76 strikeouts in 68 innings still looks pretty darn appealing.
And let's not anoint Daniel Bard just yet. For his great promise and even greater velocity, he did give up five homers -- four to the Yankees - in his final 19 regular season innings, with a 7.36 ERA in August and a 4.53 mark in September/October.
Despite the gruesome ending to this season and barring the proverbial trade offer Theo can't refuse, there's no one I'd rather have trotting to the mound with a one-run ninth-inning lead on Opening Day 2010 than Papelbon.
* * *
For an alleged writer, I'm not much at decoding the subtleties of symbolism. I usually need to read Alan Sepinwall's episode review of "Mad Men" before I recognize any plot devices deeper than the usual boozing, smoking, and philandering. I've adored "The Office" since its American pilot, yet batted only .500 in recognizing the wonderful pair of callbacks when Pam rested her head on Jim's shoulder on the boat during the wedding episode.
But when Torii Hunter -- the emotional fulcrum of the Angels, and that long-time nuisance to the Red Sox -- had to slam shut the door that had blown open on the outfield wall in the bottom of the ninth inning of Game 3, well, even a literalistic dummy like me suspected a rally wasn't going to happen this time.

* * *
I know, it's been a week now, we've all begun moving on, and I've probably spent too many words rehashing it already. But I can't resist one last parting thought on the Sox-Angels and the aftermath:
I have to admit -- as I told a dear old friend here -- that I was a little bit disappointed about the elevated level of angst after Game 3.
Maybe I should have been smart enough to avoid Twitter, my e-mail inbox, and so on, but still, I didn't understand the lamentations and the agony that accompanied the loss.
One reader actually compared it to the Aaron Boone game in 2003, which shows just a complete lack of historical knowledge and perspective. Sure, the loss was stunning, surprising, frustrating, disappointing, all of those things. It's always a bummer when the Red Sox season ends, and particularly so when its over so abruptly.
But it was a three-game sweep in the ALDS against a team that probably deserved to win the series. If you take a step back and really think about it, it wasn't nearly as disappointing as last year, when the Sox lost in 7 in the ALCS to the Tampa Bay Rays. And it isn't even in the same ballpark as anything pre-2004.
Anyone searching for angst in this beyond the immediate frustration needs to realize that the Sox aren't entitled to the title every year.
C'mon, it's OK to admit it. When the Angels were whooping it up on the Fenway lawn, finally having overcome a team that has a long history of dominating them in the postseason, didn't you think this to yourself, at least for a fleeting moment: "Remember how it was when the Sox overcame the Yankees? That must be how it feels for them right now.''
* * *
As for today's Completely Random Baseball Card: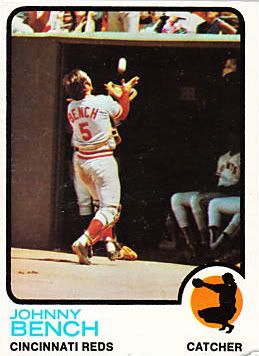 I'm about halfway through Joe Poz's "The Machine," and thus far, Pete Rose comes across as no more selfish than Joe Morgan and much more likable than Johnny Bench or Sparky Anderson. Didn't see either revelation coming. Bench never seemed aloof when he was chillin' with the San Diego Chicken on "The Baseball Bunch."
About Touching All The Bases
| | |
| --- | --- |
| | Irreverence and insight from Chad Finn, a Globe/Boston.com sports writer and media columnist. A winner of several national and regional writing awards, he is the founder and sole contributor to the TATB blog, which launched in December 2004. Yes, he realizes how lucky he is. |
Tweets by @GlobeChadFinn
browse this blog
by category
The best of Touching All The Bases