Boston.com
Raiders' Carl Nassib comes out as gay; is first active NFL player to do so
Las Vegas defensive lineman Carl Nassib became the first active NFL player to announce that he is gay, information that he shared on social media Monday.
"I just wanted to take a quick moment to say that I'm gay," he said in a video posted to his Instagram account. "I've been meaning to do this for a while now, but finally feel comfortable getting it off my chest. I really have the best life, the best family, friends and job a guy can ask for.
"I'm a pretty private person, so I hope you guys know that I'm not doing this for attention. I just think that representation and visibility are so important. I actually hope that one day, videos like this and the whole coming out process are not necessary."
Nassib also announced he wanted to do his part "to cultivate a culture that's accepting and compassionate" and would start by donating $100,000 to the Trevor Project, a non-profit that works to prevent suicide among LGBTQ youth in the United States.
View this post on Instagram
Nassib, 6-foot-7 and 275 pounds, has been in the league five seasons, and has 20.5 career sacks. Last year with the Raiders, he played in 14 games and finished with 2.5 sacks.
In the NFL's history, no out gay player has appeared in a regular-season game.
Missouri defensive end Michael Sam came out as gay ahead of the 2014 draft; he was selected by the St. Louis Rams in the final round but was released by the team before he appeared in a regular-season game.
In 2017, Ryan O'Callaghan — who was drafted by the Patriots in 2006 and played two seasons in New England — came out as gay after his career ended.
"No one is going to assume the big football player is gay," he told OutSports at the time. "It's why a football team is such a good place to hide."
O'Callaghan acknowledged his struggles as he remained closeted while playing in the NFL, saying that his wish to uphold a certain image conflicted with how he felt internally. He considered suicide and struggled with addiction before coming out — the latter decision one that would help save his life, he wrote in a book published in 2019.
Last year, O'Callaghan told the Globe that he didn't think the NFL itself was making it more difficult for athletes to come out as gay, "but the NFL definitely could be doing more."
O'Callaghan is one of nine former NFL players who have come out as gay after their careers, according to the publication Outsports. He is the only former Patriot.
On the occasion of the 100th anniversary of the NFL, O'Callaghan said it was only a matter of time that an active player would come out.
"Sooner or later, there will be an openly gay player in the NFL," he said. "It's going to take someone with a lot of courage."
On Monday, Nassib became the first.
Information from previous Globe stories was used in this report.
State officials say traffic has returned to pre-pandemic levels
While residents are celebrating the end of many COVID-era restrictions, one thing has returned that no one missed: traffic.
In a June 21 board meeting, Highway Administrator John Gulliver said transportation officials are "seeing a return to a lot of previous travel times," according to the State House News Service.
"Traffic, for all intents and purposes, is back to about 2019 levels on most roadways in Massachusetts at this point," he said.
There are several exceptions to this, and patterns continue to shift.
Gulliver said traffic on certain sections of the Mass Pike "is running a little bit lower, especially the closer you get to Boston," CBS Boston reported. Apparently, fewer vehicles are traveling through the tunnels to and from Logan Airport than before COVID hit.
Other roads are even busier than they were before COVID, including the I-93 Southeast Expressway between the Braintree Split and the Massachusetts Avenue Connector, and Route 24 between I-93 and Route 27. Gulliver said morning and evening rush hours remain crowded but don't last as long as they did before the pandemic, the State House News Service reported.
"People seem to be traveling shorter trips and they are mostly mid-day trips," he said. "I think we're in for a really major adjustment period that's going to occur throughout the fall and early winter before things settle."
A 2019 Global Traffic Report Card from INRIX named Boston the most congested city in the United States. While the city had come in seventh the year before, the 2019 INRIX report looked at how much longer drivers spent in traffic during peak times than in normal conditions. That new metric put Boston at the top.
As offices continue to reopen and Boston commuters return to working in-person, traffic patterns may continue to shift.
Newsletter Signup
Stay up to date on all the latest news from Boston.com
Tom Brady on unnamed team that didn't sign him: 'You're sticking with that motherf-----?'
Tom Brady seems to have a long memory, and one anonymous NFL team, in particular, seems to have drawn his ire when it opted to stick with its own quarterback instead of pursuing him in free agency.
On Monday, HBO's show "The Shop" — a TV venture produced by LeBron James and business partner Maverick Carter — tweeted a promo of its new season in which Brady called out the anonymous team.
"One of the teams, they weren't interested at the very end," Brady says in the promo. "I was thinking, 'You're sticking with that motherf—–?"
Brady might be referring to one of several teams. The Titans, Chargers, Bears, and Rams all reportedly pursued him, in addition to the Patriots and Buccaneers. Brady reportedly gave serious consideration to both the Chargers and the Bears.
But which team spurned him in favor of its own quarterback? Perhaps the most likely candidate, as several observers noted on Twitter, might be Brady's hometown team: The San Francisco 49ers, who employ Jimmy Garoppolo. Garoppolo, of course, was poised to be Brady's successor in New England before the Patriots traded him to the 49ers for a second-round pick.
After Brady claimed his seventh Super Bowl victory at age 43 with the Buccaneers last season, one thing is likely: Whichever team chose that motherf—– over Brady regrets its choice.
The Shop debuts Friday at 9:30 p.m. on HBO Max, with Carter, Brady, Kid Cudi, Chelsea Handler, Draymond Green, and the SpringHill Company's chief marketing officer Paul Rivera.
Newsletter Signup
Stay up to date on all the latest news from Boston.com
This Vermont mansion is hosting a 'Bridgerton' themed vacation
Dearest gentle reader, as Lady Whistledown would say, "the social season is upon us."
For one weekend in July, "Bridgerton" fans can live out their Regency fantasies and be transported back to the 1800s at The Wilberton Resort's Bridgerton Wilburton Weekend Getaway in Manchester, Vermont.
From July 16 to 18, Lady Wilburton, Lady Whistledown's "American cousin," will host a series of events transporting visitors to the setting of the popular Netflix show.
Do you wish to be entertained?
The weekend includes a lecture on Vermont's gilded age, a group hike around Equinox Pond, a wine and cheese reception, delicious locally-sourced country breakfasts, and a tour through a sculpture garden.
Saturday night is your chance to shine as the "diamond of the season" at a lawn party and Regency dance featuring Bridgerton-themed cocktails, croquet, prizes for best Regency dress, and dancing in the marble pavilion tent. Bring your best satin gloves and longing looks, or go for a full yellow look in honor of Penelope Featherington.
The whole event takes place in a mansion built in 1903, and each room will be decorated differently. Rates are $350 per night for two people. The mansion also includes a billiard room bar, solarium dining room, and grand living room salon.
As you are swept up in the romance of the weekend, just remember what Lady Whistledown said, "the brighter a lady shines, the faster she may burn."
Newsletter Signup
Stay up to date on all the latest news from Boston.com
Officials step up patrols on South Boston beaches after complaints about liquor deliveries to patrons
Officials said Monday that things were relatively quiet on the alcohol front over the weekend at the popular South Boston beaches, following a sternly worded advisory from city licensing officials reminding the public that booze deliveries at the beaches aren't permitted.
"We have had a significant presence on the South Boston beaches each weekend and any weekdays when the beaches have been crowded," said State Police spokesman David Procopio via email Monday. "This past weekend there were no significant alcohol-related or other public safety-related incidents."
Last week, the Boston Licensing Board said in a two-page advisory that complaints over deliveries had been pouring in.
Read the full story on BostonGlobe.com.
'A team effort to try to get to her': 10-year-old girl and man who attempted to rescue her drown off R.I. coast
The body of a 10-year-old girl was pulled from Rhode Island's Narragansett Bay on Monday afternoon, a day after she went missing in the strong currents off Conimicut Point.
The girl, identified as Yoskarly Martinez, of Providence, was found in shallow water on the north side of a sandbar that extends east toward the Conimicut Lighthouse, according to Capt. Robert Hart, of the Warwick police marine and dive unit.
Earlier reports identified Yoskarly as older, but Hart confirmed she was 10 and "almost 11."
The U.S. Coast Guard, on Twitter, said around 1:41 p.m. Yoskarly was unresponsive when she was found and recovered.
"At a private dock the medical examiner took care of her and the family was brought to the scene," Warwick Mayor Frank Picozzi wrote on Facebook. "We offered our assistance and condolences to them. They are understandably in shock."
According to the Coast Guard, its rescue crews were first on the scene Sunday searching for Martinez and a 35-year-old man, whose body was located later that night.
Picozzi, on Facebook Sunday, said the man apparently did not know the girl.
Hart identified the good samaritan as Valentin Cardona Sanchez, of Central Falls.
"He lost his life trying to save the child," Picozzi wrote. "He was a hero."
According to Hart, two other people were also pulled from the water Sunday and were hospitalized after attempting to rescue the girl.
One was in serious condition and required a breathing tube on Sunday, Hart said at a press conference. Their conditions were not known on Monday.
Hart said several people tried to help Yoskarly to safety.
"It was a team effort to try to get to her," he said.
Yoskarly was celebrating Father's Day with her family on Sunday, according to a GoFundMe online fundraiser created by a relative.
"She was the smartest, funnest, and most loving 11 year old you could ever meet," the page says. "Oldest of three, Yoskarly did not love anything more in this world but being a big sister to her siblings."
The family member described her death as a "traumatic and unbearable loss."
The beach area near the Conimicut Point sandbar offers scenic views of where the Providence River meets Narragansett Bay, but currents can move fast and forcefully, Hart said.
"It is one of the nicest locations in the city for beach access to the sea, with the ships going by, boats going by … but avoid the sandbar itself," Hart advised the public at Monday's press conference.
According to Hart, the movement of a high volume of water creates a "funnel effect" as it passes through a narrow area near the sandbar. Police divers must be tethered to their boat in most situations when working there "or they have to actually plant themselves in the ground and dig along the surface, or else they're going to get pulled," he said.
"That sandbar, again, it's very shallow, it's very deceiving," Hart said. "At low tide, you can walk out to almost the lighthouse itself. As that tide changes from low tide to high tide, it moves in extremely rapidly. There's a very strong current there."
Sunday's scene has played out at Conimicut Point several times in years past, most recently in 2013, when a 16-year-old Providence boy was swept away from the sandbar.
Signs warning of the hazardous conditions were erected in 1998 following the death of a man who drowned while attempting to save two children.
On social media Monday, some wondered if the city could do more to prevent swimmers from entering that part of the bay.
But with families and a city grieving, Picozzi, on Facebook, wrote that "now is not the time to to ask questions or talk about signs or whatever."
"We're very said and trying to absorb this," he wrote.
Speaking with reporters though, he said he was unsure what the current signage at the scene included and added that city officials would assess it.
"We witnessed a child being taken out of the water today … with the parents. It was heartbreaking. That's just kind of what we're doing right now — we're trying to heal a little bit," Picozzi said. "We'll be taking a look at it, we'll see if we can do something better."
But, he cautioned, officials will never be able to keep people completely off the sandbar. Picozzi himself was out there as a child, he said.
"We live in a town with 39 miles of coast, and it's all dangerous," he said. "These kinds of things unfortunately are going to happen. We have to do what we can to prevent them, and we'll look at this situation in the coming days."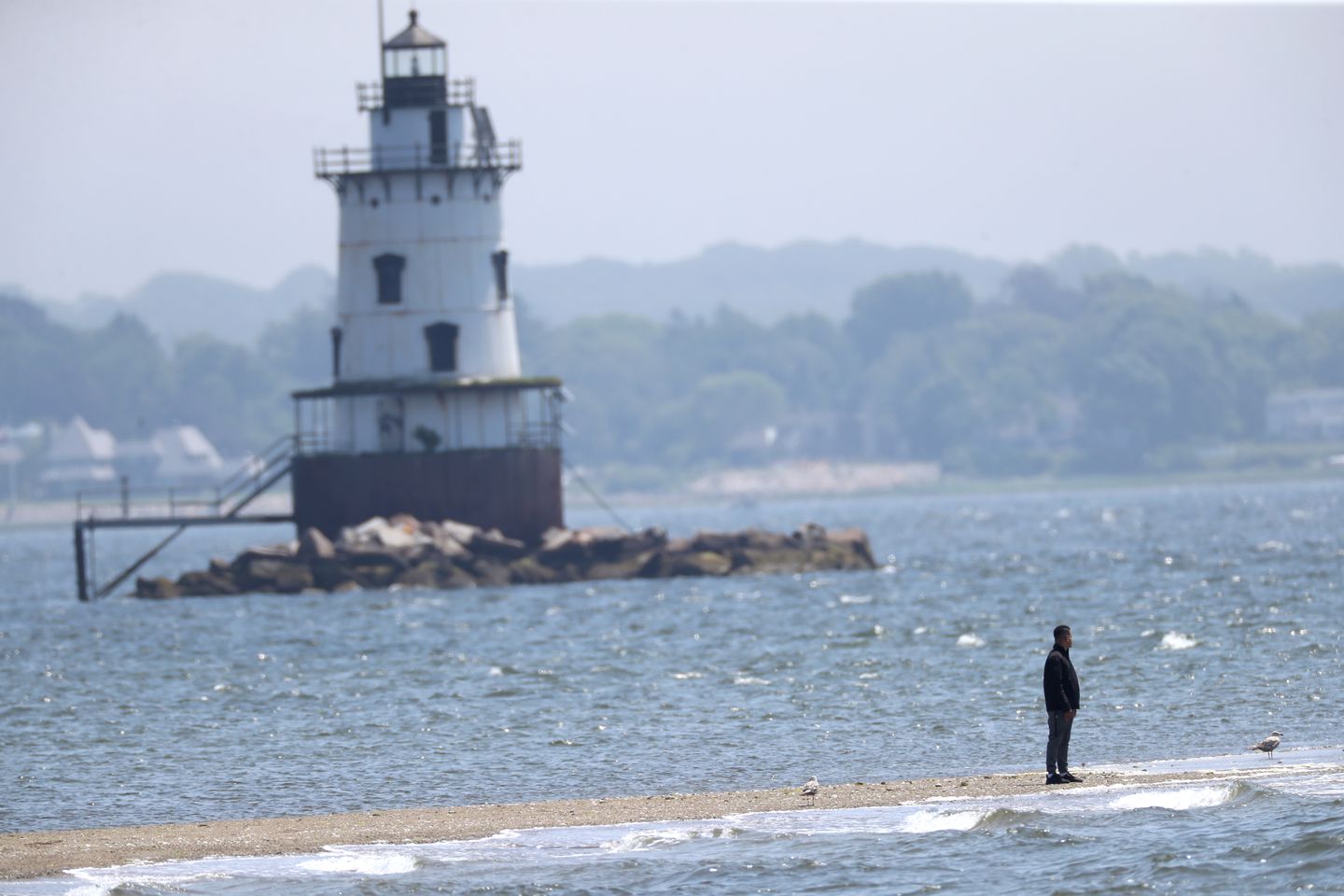 Newsletter Signup
Stay up to date on all the latest news from Boston.com
Mass. reports 48 new COVID-19 cases, 5 new deaths
Newly reported cases: 48
Total confirmed cases: 663,299
Estimated active cases: 1,876
Newly reported deaths: 5
Total confirmed deaths: 17,612
Newly reported tests: 13,926
Total tests: 23,585,590
Percent positivity (seven-day average): 0.34%
Hospitalized patients: 100
ICU patients: 33
Intubated patients: 15
Average age of hospitalized patients: 59
View an interactive version of the state's dashboard here.
Newsletter Signup
Stay up to date on all the latest news from Boston.com
The opening of the MBTA's Green Line Extension will be delayed by several months
The years-long wait for the Green Line Extension just got a bit longer.
MBTA officials said Monday that full service on the 4.7-mile project extending the Green Line to Somerville and Medford won't begin until next spring, five months after the extension's previously scheduled opening, primarily due to delays caused by the COVID-19 pandemic.
Under the new timeline, the Green Line Extension's one-stop branch to Union Square in Somerville — previously set to open in October — won't open until sometime in December.
Meanwhile, the longer, five-stop branch through Somerville to Medford and Tufts University won't open until May 2022, five months after its previous end-of-year completion date.
"There always has been schedule pressure," John Dalton, the Green Line Extension project manager, said during a meeting Monday, adding that it was only "exacerbated" by COVID-19.
MBTA officials had maintained over the course of the last year that the entire $2.3 billion project remained on target for completion, after supply chain issues began to emerge last spring. Gov. Charlie Baker even teased agency officials in October that he would put the end-of-2021 completion date for the long-stalled project — initially planned in the 1990s as part of the Big Dig — "up on his wall."
However, Dalton said Monday that the supply chain impacts they heard about last year "are now kind of revealing themselves, as far as what materials arriving on site and being installed and paid for." State officials said last week that GLX crews are scheduling work at night to deal with the sporadic arrival on backlogged items like noise wall panels. Contractors have also faced staffing shortages in the midst of the pandemic, which Dalton said continues to be a concern
"COVID-19 remains a risk of the program," he said. "Of course, all the headlines are encouraging, but at the project level, it is still a risk management matter we are working through."
The revised timeline was approved by the MBTA's Fiscal Management and Control Board as part of a settlement agreement with GLX Constructors — the group of companies contracted to build the project — to reduce the MBTA's risk of facing lawsuits related to COVID-19 and "pin down schedule certainty."
Under the agreement, the MBTA will pay up to $80 million from the project's built-in contingency funding budget to insulate itself from potential legal liabilities, pay for the costs of additional work, and set contractor staffing requirements for the remainder of the project.
"We'll be closing out all COVID impacts — both cost and schedule — through this settlement," Dalton said.
Officials say the Green Line Extension is now about 80 percent finished, including 65 percent of all track work (and 100 percent of the Union Square branch's track). All of the stations' elevator towers have been built, and officials are just about wrapping up work on the overhead electric poles and a new vehicle maintenance facility included in the project.
Still, Dalton says they're "not out of the woods yet."
The final 20 percent of the project includes more additional construction work, incorporating new payment infrastructure into the existing system, and months of testing trains on the tracks — all of which could result in surprise costs.
"Twenty percent remaining is not something we're in cruise control to tackle," Dalton said.
While the delayed opening will come as a disappointment to residents in the area, the settlement did come with good news for Cambridge and Somerville.
The two cities had committed to contributing a combined $75 million in order to advance the project. But now, with the Green Line Extension more than $300 million under budget, MBTA officials say Cambridge and Somerville could be getting a full refund.
MBTA General Manager Steve Poftak said during the meeting that "future planned disbursements of funds from these communities to GLX will not be needed" and that the money the cities already contributed would likely be returned.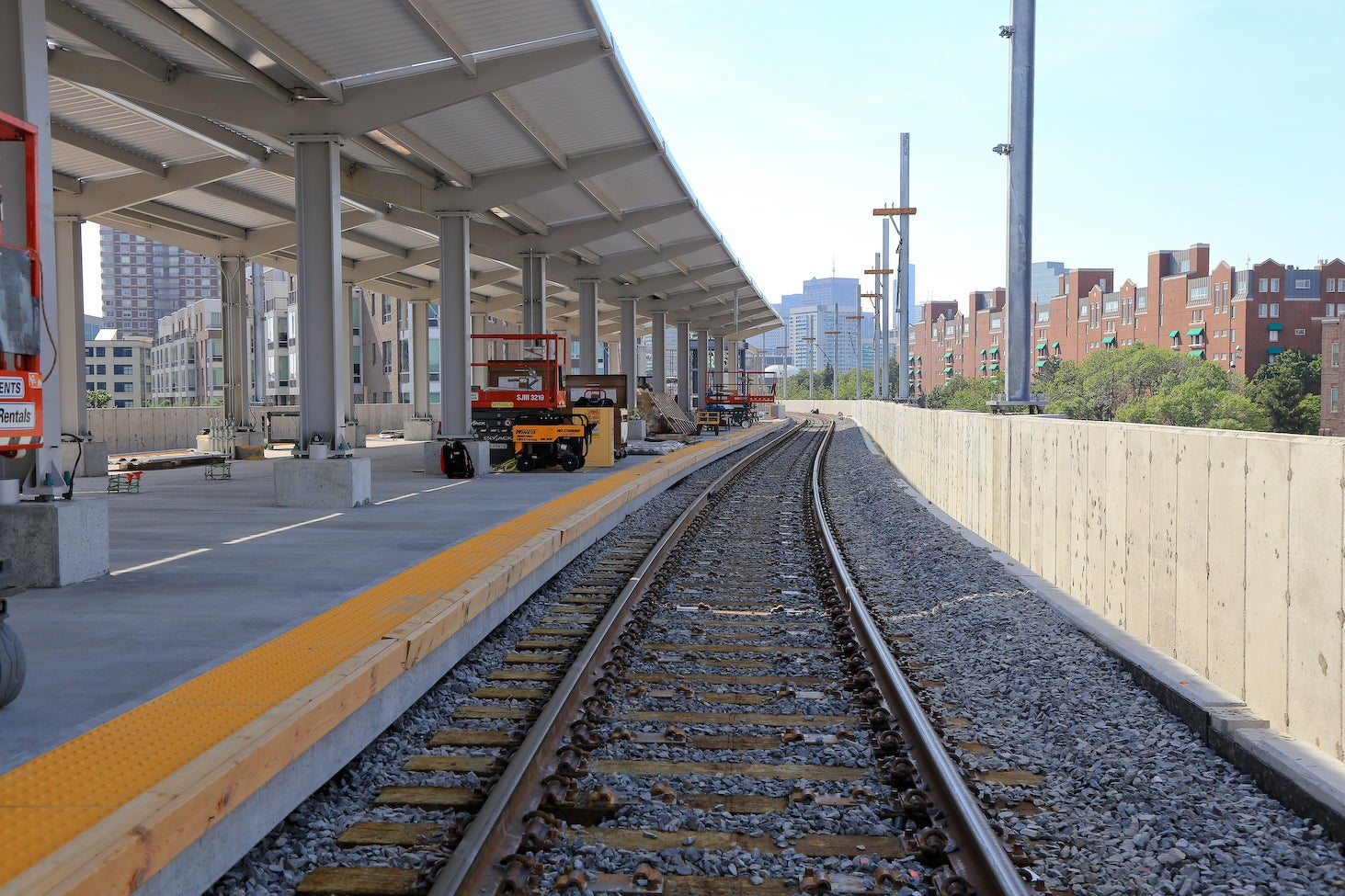 "Even with the settlement discussed today, I want to state my high degree of confidence, barring any major unforeseen events, that the funds already dispersed to GLX by Somerville and Cambridge will be returned to these communities following project closeout," Poftak said.
Dalton noted Monday that the Green Line Extension remains in a "very solid financial position." T officials said last month that the project had over $300 million to spend on unexpected contingency cost increases — including $103 million from the most recent federal COVID-19 relief package — more than enough to cover the $80 million maximum included the settlement.
Somerville Mayor Joe Curtatone, who spoke during the meeting Monday, acknowledged the disappointment of the delayed opening, but applauded MBTA officials for "sound management and fiscal administration."
"I'd be the first to say I'd like to have it all today," Curtatone said of the project, which is set to increase the number of Somerville residents who live within a half mile of a MBTA subway stop from 20 percent to 80 percent.
Curtatone stressed that the project — being built through densely populated cities amid a pandemic and adjacent to other construction projects like Cambridge Crossing and the new Somerville High School — is "not just laying down tracks." And the settlement, he said, would be "monumental in greater predictability and clarity" and allow Somerville and Cambridge "to do more things for our community" with the returned funds.
"This is a complex project, but a great one," Curtatone said.
Newsletter Signup
Stay up to date on all the latest news from Boston.com
Worcester man charged with ID theft to buy luxury car
BOSTON (AP) — A Massachusetts man is suspected of stealing the identities of two people in an attempt to buy an $83,000 car, federal prosecutors said Monday.
Brandon Brouillard, 27, of Worcester, was indicted last week on bank fraud and aggravated identity theft charges, according to a statement from the U.S. attorney's office in Boston.
He faces arraignment Tuesday.
Brouillard in February used the identity of a New Hampshire resident to open a bank account, then wired $108,000 to that account from another person's account, prosecutors alleged.
In April, he used a cashier's check in the amount of $83,000 to buy a new Chevrolet Camaro, prosecutors said.
Just days after taking delivery of the vehicle, the dealership learned that the account listed on the bank check provided by Brouillard was frozen. The dealership contacted Brouillard, who promised to wire $83,000 to pay for the car, prosecutors said.
An Arizona resident contacted police and reported an attempted fraudulent wire transfer of $83,000 from their bank account to pay for the car. The transfer was not approved.
Prosecutors allege fraudulent purchases worth about $500,000 were made from the Arizona resident's accounts and shipped to Brouillard's address.
An email seeking comment was left with Brouillard's attorney.
Cloud & Spirits opens in Cambridge with Korean-inspired fare
When Cuchi Cuchi shuttered in May 2020, fans of the eclectic, 19-year-old eatery mourned the Cambridge closure. Now, a new concept has opened in its place — and it's markedly different from its predecessor.
Cloud & Spirits held a soft opening over the weekend, introducing chef Katie Cheung's Korean-inspired, New American fare to 795 Main St. Cheung, who has worked at a number of celebrated Boston restaurants — including Menton, Hojoko, and Kamakura — opened Cloud & Spirits on Saturday with a selection of familiar dishes sporting a Korean spin: steak tartare with gochujang and brown rice chips, spaghetti with kimchi butter, shrimp toast with homemade milk bread, and toasted rice ice cream.
The menu will grow after the grand opening, which is scheduled for June 25. Ron Liu, co-founder at the Blackfin Collective — a food consulting and operations group that helped open Cloud & Spirits — said diners can expect to see more appetizers and entrées added to the menu in the coming weeks, including a ribeye served with banchan. He also shared that brunch and late-night service might be added in the future.
"We really just wanted to start by focusing on the star of the show, which is the main dinner service and the drink program running with it, and then kind of see how it goes," Liu said.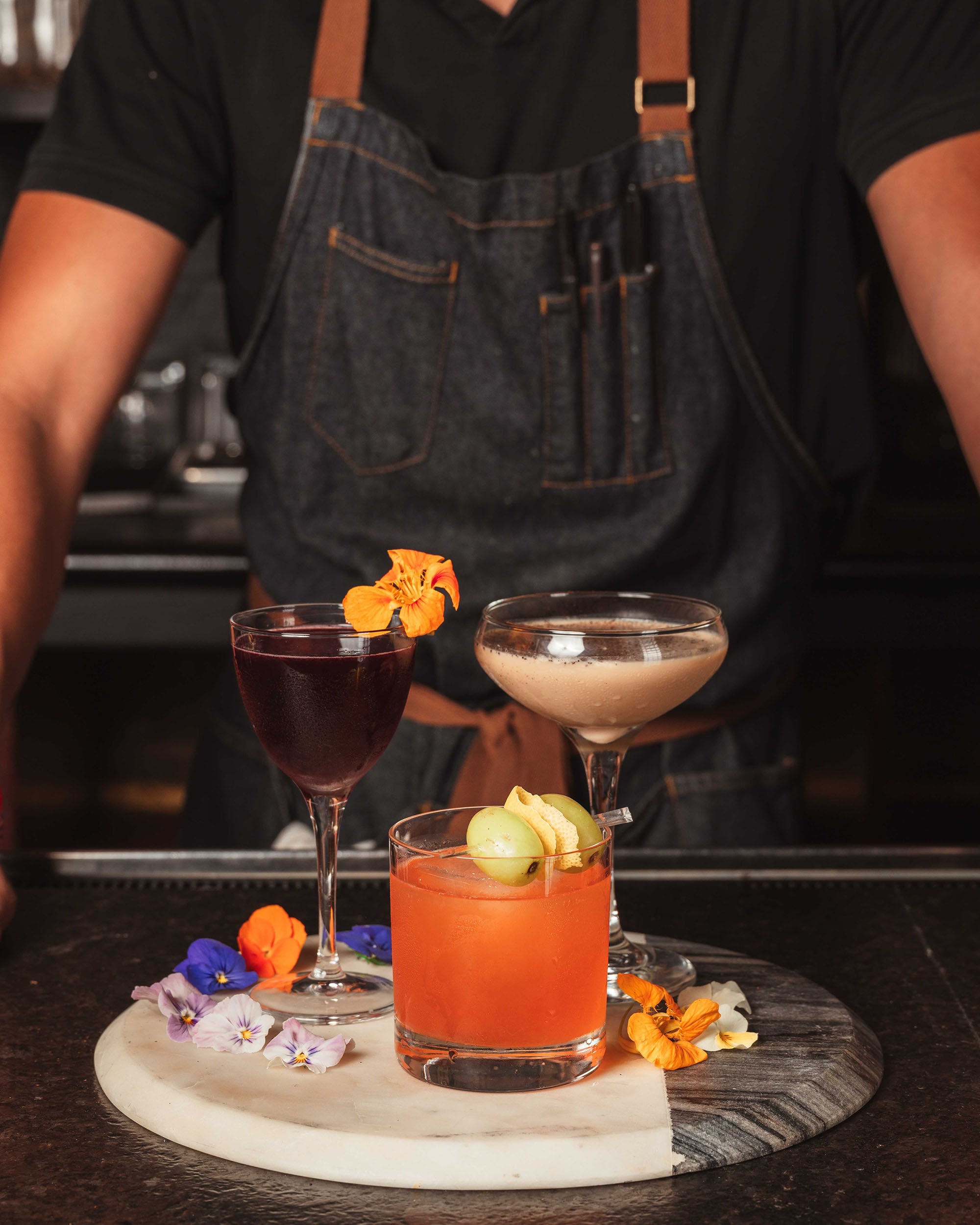 Beverage director Michael Gander runs the drink program at Cloud & Spirits, where Korean-inspired cocktails are accompanied by a selection of beer and wine. Soju and gin join forces in the Vineyard Seoul, a cocktail that also uses Aperol and grapes, while the K Tea Party features scotch, matcha, mint, and soda water.
"Behind the bar is where I feel most in my element," Gander said in a press release earlier this year. "The different personalities I've come across have shaped my perspective on just how unique and meaningful each experience truly is. Everyone has a story to tell, and the bar is where you hear the best ones."
Following Friday's grand opening, Cloud & Spirits will operate Wednesdays through Sundays from 5 p.m. to 10 p.m. for dinner, while the bar will stay open until midnight.
Newsletter Signup
Stay up to date on all the latest news from Boston.com