Boston.com
Red Sox defeat Rays 6-3 in season finale
BOSTON (AP) — Not the way the Tampa Bay Rays wanted to go into the postseason.
Not that it really matters now.
The Rays finished the regular season with a five-game losing streak, giving up a pair of home runs to J.D. Martinez in a 6-3 loss to last-place Boston on Wednesday. Although they entered the final week of the season with a chance to improve their playoff seeding, manager Kevin Cash focusing on resting players for the wild-card round.
"I just told him we can stop sucking now," he said after a cold and rainy finale at Fenway Park. "Let's find ways to win games."
Xander Bogaerts also had a pair of hits in what could be his final game for the Red Sox. The four-time All-Star, who like Martinez is eligible to become a free agent this offseason, was replaced after taking his position to start the seventh inning, drawing applause from the crowd.
"Those guys mean a lot to us, mean a lot to the community," said Red Sox manager Alex Cora, who also pinch-hit for Martinez in the eighth. "They deserved that, to take a moment."
Despite losing seven of their last eight games, the Rays went 86-76 to finish third in the AL East and will open the best-of-three wild-card round in Cleveland on Friday. Tampa Bay won 100 games last year for its second straight AL East title.
A year after winning 92 games to earn a wild-card berth and reach the ALCS, the Red Sox finished 77-84, 22 games out and in last place in the AL East. The crowd was announced at 26,695 — though fewer than half actually showed up — bringing the team's total to 2,625,089, its lowest in a non-pandemic season since 2000.
Ji-Man Choi had three hits, including a two-run homer in the third, for Tampa Bay. Vidal Bruján cut the Red Sox lead to 4-3 in the seventh with a solo shot that right fielder Alex Verdugo gloved but dropped into the Boston bullpen when he crashed into the fence.
Eduard Bazardo earned the win in his first career decision, allowing one hit and one walk in a scoreless fifth after starter Nick Pivetta threw 103 pitches in four innings. Josh Fleming (2-5) gave up both Martinez homers, allowing four runs on eighth hits while striking out four.
Christian Arroyo also had two hits for the Red Sox, singling in a run in the two-run eighth to make it 6-3. Matt Barnes pitched the ninth for his eighth save.
BYE-BYE BOGIE?
Martinez is in the last year of a five-year, $95 million contract he signed in 2018, helping the Red Sox win it all in his first season in Boston. Bogaerts signed a six-year, $120 million deal that runs through 2026, but the 30-year-old Aruban can opt out after this season.
"It's a tough situation for me, because this is all I know. This place has given me so much," said Bogaerts, who helped Boston win two World Series.
"I'm going home. I'm going to the beach. I'm going to play a lot of dominoes," he said. "I don't want to see a bat and ball. I really do need it."
Bogarts flirted with an AL batting title but wound up finishing third at .307, behind Luis Arraez (.316) and Aaron Judge (.311).
"Hopefully it's not the last chapter for the Red Sox and Xander," Cora said.
ECK'S GOODBYE
Pitcher-turned-broadcaster Dennis Eckersley received a standing ovation from the rain-soaked crowd and both dugouts when he was recognized on the scoreboard in what will be the final game of his 50-year career.
The Hall of Famer, who announced that he will be retiring after this season, was in tears as he left the booth and rode the elevator out for the last time. The video mixed highlights from his 24-year playing career and calls from his time in the NESN TV booth.
"I'm lucky to have had the career I've had, and I'm lucky to have been a part of this," Eckersley said in the pregame show. "Four championships. Got some rings — I didn't have anything to do with it. But to be around this, to be a part of it, man, we're lucky."
Eckersley, who turned 68 on Monday, was drafted by Cleveland as a California high schooler in 1972 and pitched 24 seasons – winning 20 games as a starter for Boston in 1978 and saving 51 games for Oakland in 1992, when he was the AL MVP and Cy Young winner.
In all, he was 197-171 with a 3.50 ERA for Cleveland, Boston, the Cubs, Oakland and St. Louis. He joined NESN in 2003 and stood out for his outspoken and colorful analysis.
Official scorer Charles Scoggins, a longtime beat writer for the Lowell Sun and Boston BBWAA chapter chairman, also worked his last game. There was cake.
TRAINER'S ROOM
Rays: Placed LHP Colin Poche on the 15-day IL with a right oblique strain and recalled Fleming from the taxi squad.
UP NEXT
Rays: Will face Cleveland in the AL wild-card round, with Game 1 on Friday at 12:07 p.m. ET.
Red Sox: Visit the Atlanta Braves in their spring training Grapefruit League opener on Feb. 25.
Sign up for Red Sox updates⚾
Get breaking news and analysis delivered to your inbox during baseball season.
5 homes you can buy in Medford for under $600,000
Welcome to Medford, where the median sales price for a single-family home was $850,000 in August and the same cost for a condo was $603,500, according to a recent report by The Warren Group.
To put this in even more perspective, these figures reflect an increase of nearly 13% for single-family homes and a decrease in condo prices of 7.2%.
Medford is home to Tufts University and, according to the U.S. Census Bureau, roughly 62,000 people, with a median household income (in 2020 dollars) of $101,168.
Let's compare those August figures with sales data for the region itself: The Greater Boston Association of Realtors reported on Sept. 20 that the median selling price for a single-family home was $825,000, and the median cost of a condo was $652,950. So single-family homes prices in this city were going for higher than the median price in Greater Boston, but condos were selling for below the median.
Check our five pretty properties you can buy below these price points in Medford, a city 6.7 miles northwest of downtown Boston: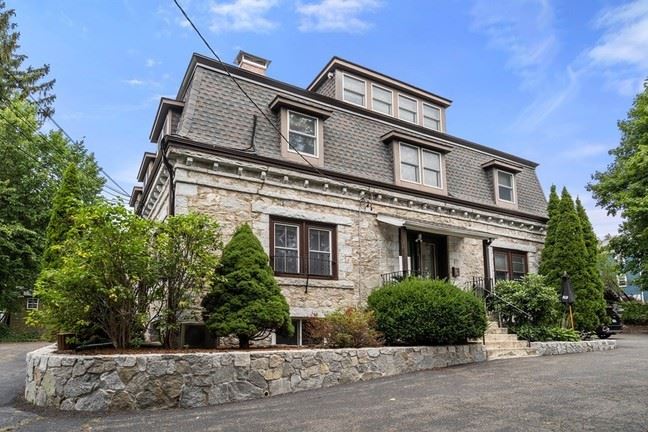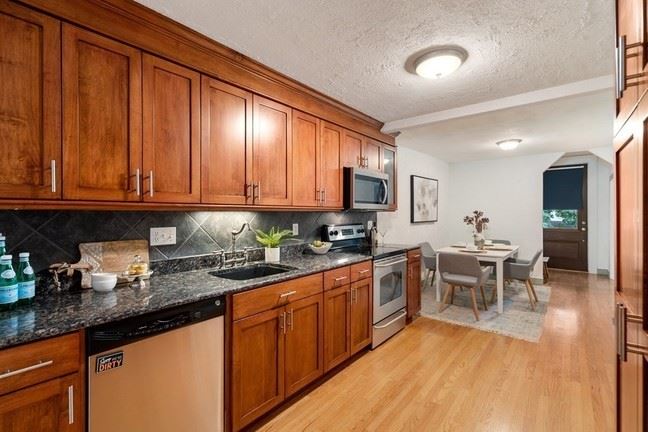 $569,000
2 bedrooms, 1 full bath
1,224 square feet
***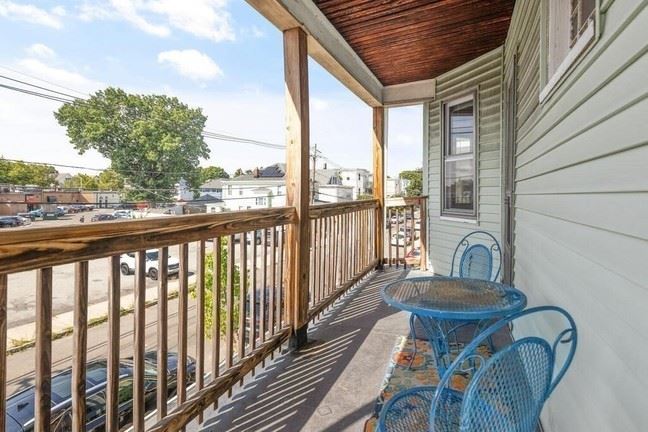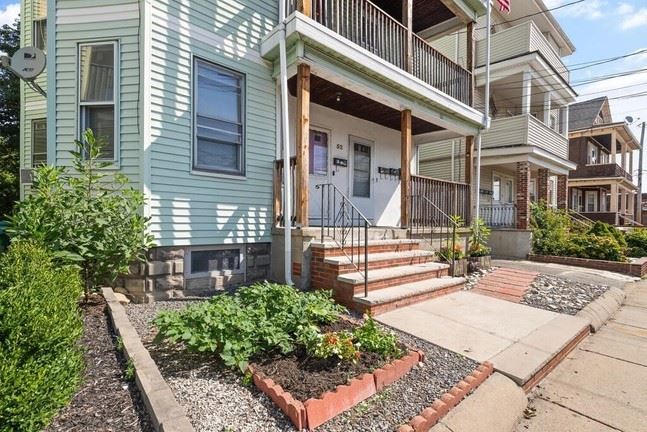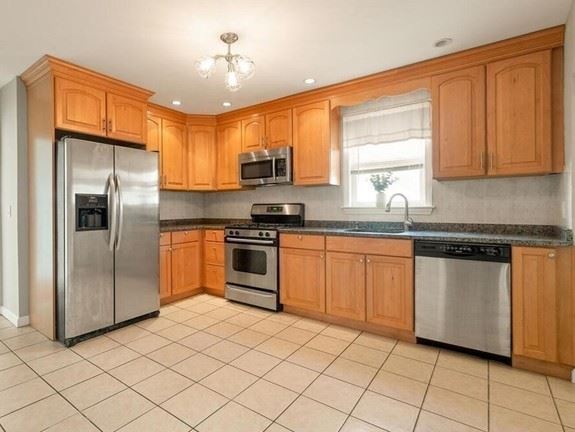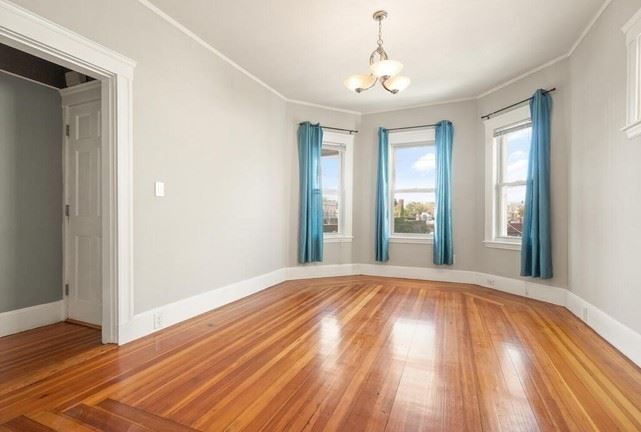 $499,000 
3 bedrooms, 1 full bath 
1,070 square feet
***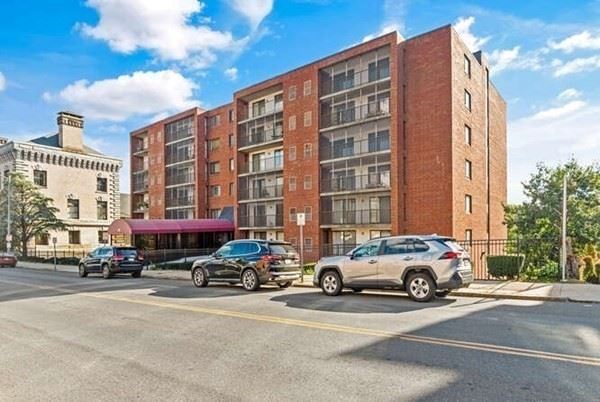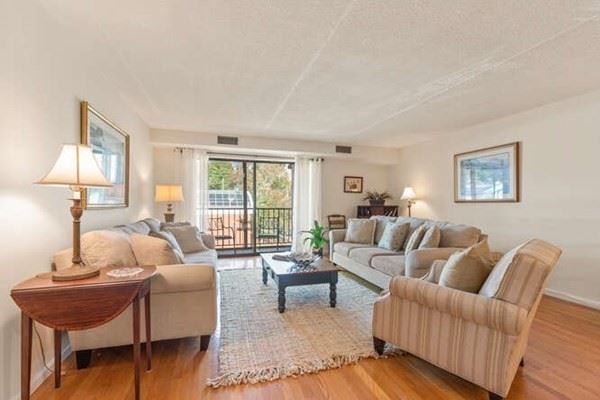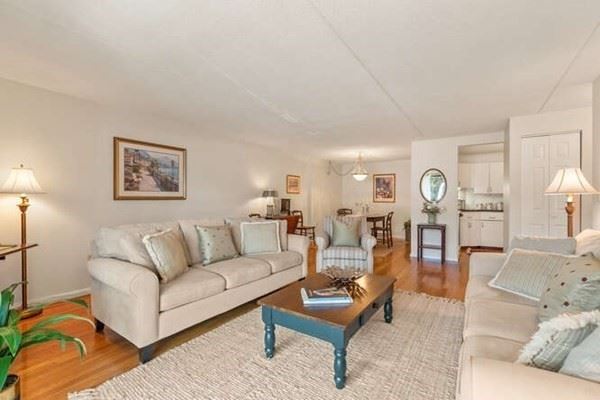 $479,870
2 bedrooms, 2 full baths
1,100 square feet
***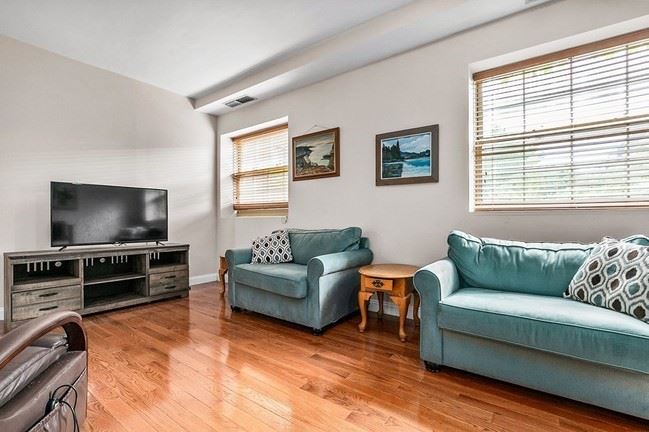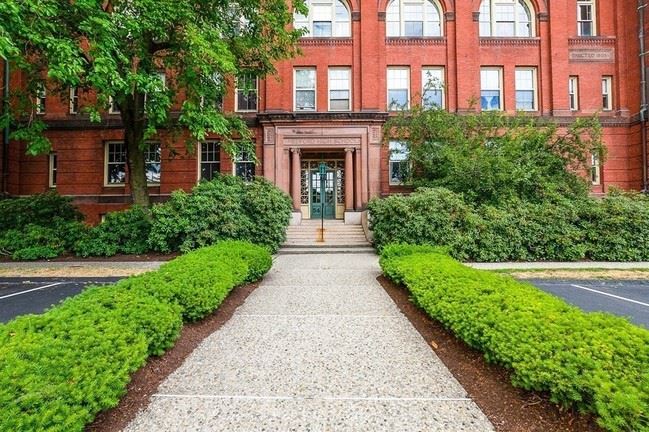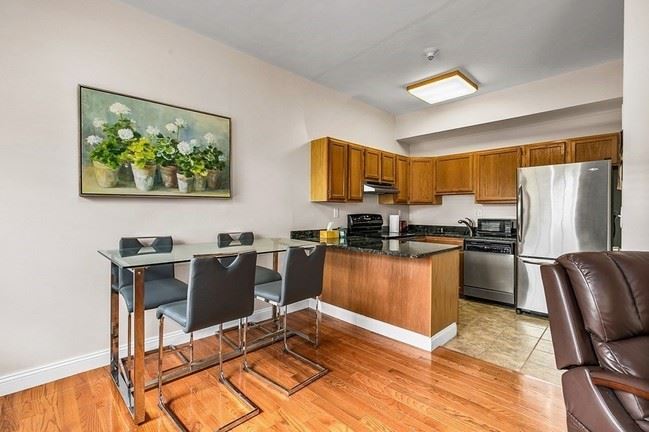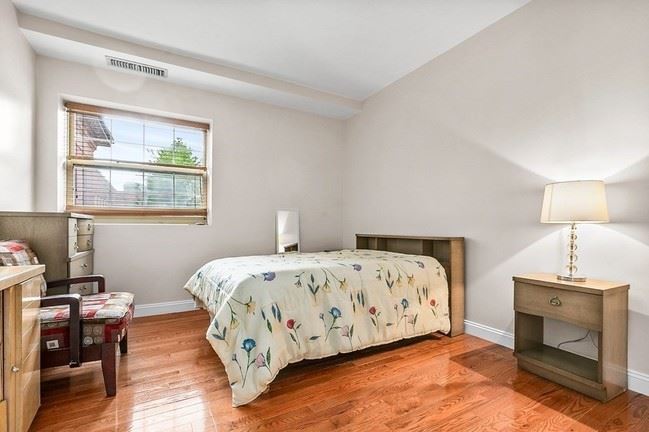 $409,900
1 bedroom, 1 full bath
688 square feet 
***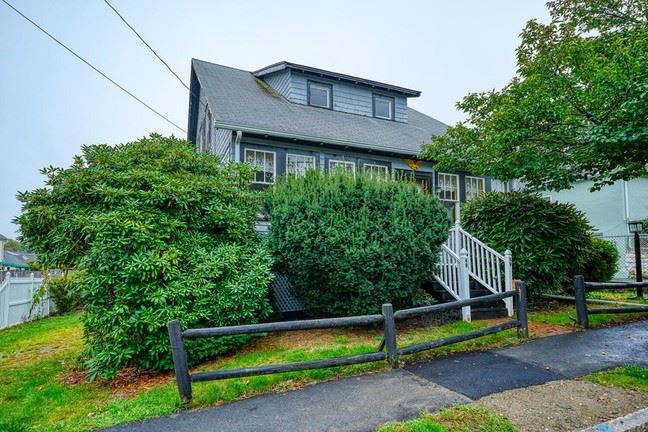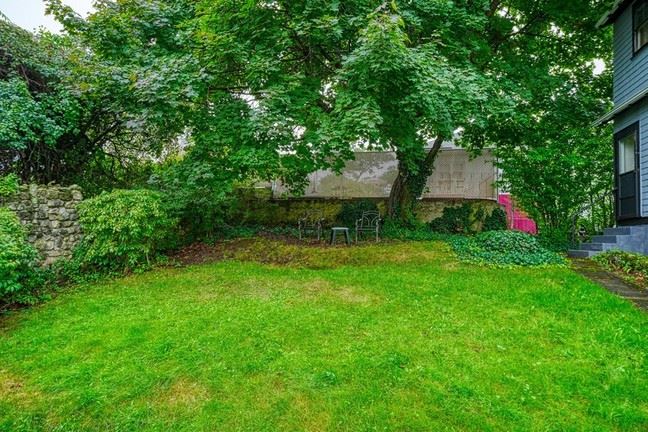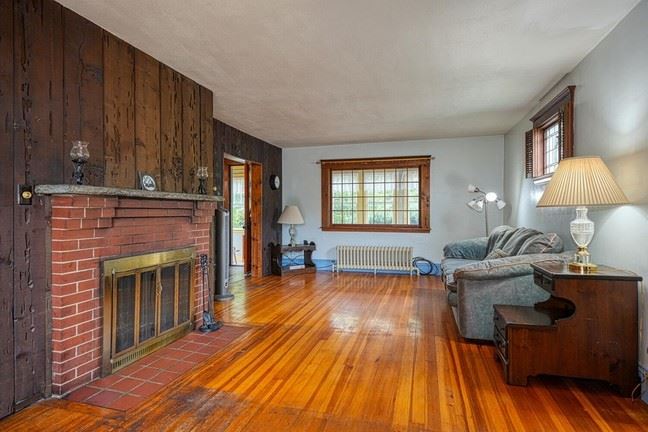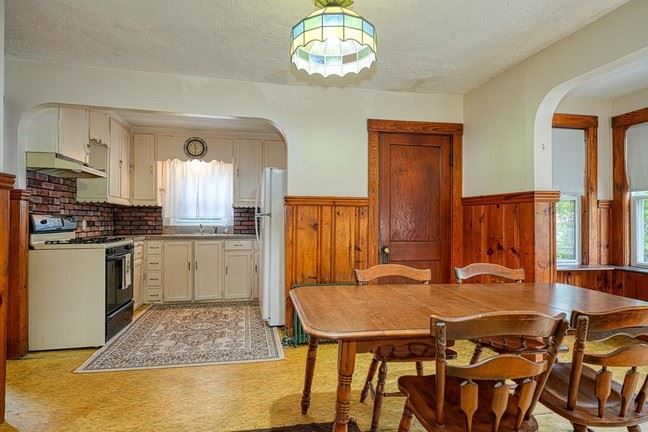 $599,900
3 bedrooms, 1 full bath
1,334 square feet
0.13-acre lot
Address
Our weekly digest on buying, selling, and design, with expert advice and insider neighborhood knowledge.
Video: Tiny calf stranded on I-95 in Georgetown
In a potentially dangerous incident Tuesday, a tiny calf became stranded in the middle of I-95 in Georgetown and was caught on video.
Boston 25 News reported that the calf got onto the highway after it escaped from a transport trailer.
In a video posted to Twitter, the calf can be seen standing awkwardly in the middle of the highway as cars pass. Its owners can then be seen trying to escort it off the road to safety.
Massachusetts State Police confirmed to Boston.com that a calf was reported to be in the roadway on I-95 southbound south of Exit 78B in Georgetown around 10:40 a.m. Tuesday.
"Troopers arrived on scene to find the animal's owner already on scene with a trailer. He took possession of the animal and the scene was cleared at 11 a.m.," State Police wrote over email.
Boston 25 News reported that the calf was not harmed during the incident.
Newsletter Signup
Stay up to date on all the latest news from Boston.com
Here's who is most likely to be the next James Bond, according to betting outlets
As the James Bond franchise hits 60, speculation about who will replace Daniel Craig as the titular character is only growing.
Oct. 5 marked the 60th anniversary of the premiere of the first Bond film, "Dr. No," which starred Scottish actor Sean Connery.
In honor of the occasion, producers Barbara Broccoli and Michael Wilson have been answering eager reporters' questions about the future of the franchise.
The pair has repeatedly told reporters they are focusing on figuring out where they want to take the James Bond story right now, and that will guide their decision on who'll be the next Bond. They even told Variety that a decision on who will be next is years away.
And it is no doubt a big decision. Former James Bond actor Pierce Brosnan once pointed out that more people have walked on the moon than played Bond.
But Broccoli and Wilson have let slip some broad qualifications and considerations for choosing the new actor.
What the producers are thinking about
Deadline reported over the weekend that Wilson said the new actor would likely be in his 30s.
"We've tried looking at younger people in the past. But trying to visualize it doesn't work. Remember, Bond's already a veteran. He's had some experience. He's a person who has been through the wars, so to speak. He's probably been in the SAS or something. He isn't some kid out of high school that you can bring in and start off. That's why it works for a thirty-something," he said.
Reuters reported that the producers are looking for a skilled actor who can pull off dramatic scenes.
"We want, first of all, a good actor, an actor who is just not necessarily an action actor, but someone who can play what we hope will be the demanding roles that we write in the scripts," Wilson said.
Variety reported that the producers see a new actor as more than just a fresh face for the character.
"That's why, when people go, 'Oh, who are you going to get?' it's not just about casting an actor for a film. It's about a reinvention, and 'Where are we taking it? What do we want to do with the character?'" Broccoli said. "And then, once we figure that out, who's the right person for that particular reinvention?"
The Hollywood Reporter wrote last month that the producers said the choice of actor for Bond will be influenced by the new challenges the character will face.
"We always sit down with our writers, and we start by thinking about 'What is the world afraid of?' We start by thinking about, 'Who's the Bond villain?' We try to focus on that as the sort of uber story, and then we want to also look at Bond's emotional life, and what he'll be facing personally that he hasn't had to deal with before," Broccoli said.
So who will it be?
While betting sites and sportsbooks can't agree on a singular frontrunner, they do agree on who the top picks will likely be.
The three actors that have claimed the top spots from several betting outlets are Henry Cavill, Tom Hardy, and Rege-Jean Page.
Henry Cavill is known for his recurring role as Superman in DC Comics movies, as well as his starring role in Netflix's "The Witcher" as Geralt, the white wolf.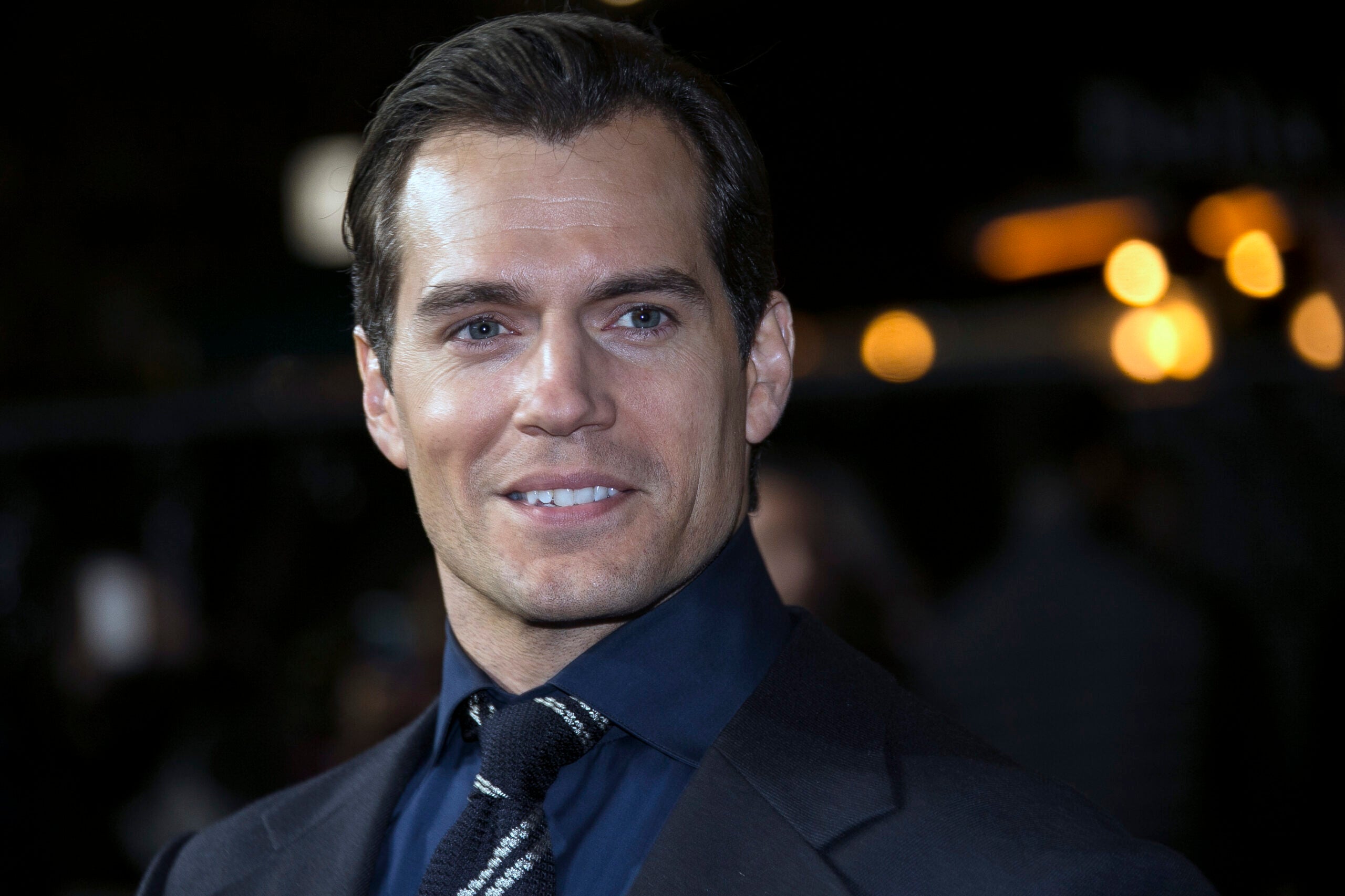 Tom Hardy shot to fame after headlining in 2012's "The Dark Knight Rises" as Bane, the villain of the film. He's also known for his portrayal of Spider-Man villain Venom and his portrayal of the title character in 2015's "Mad Max: Fury Road."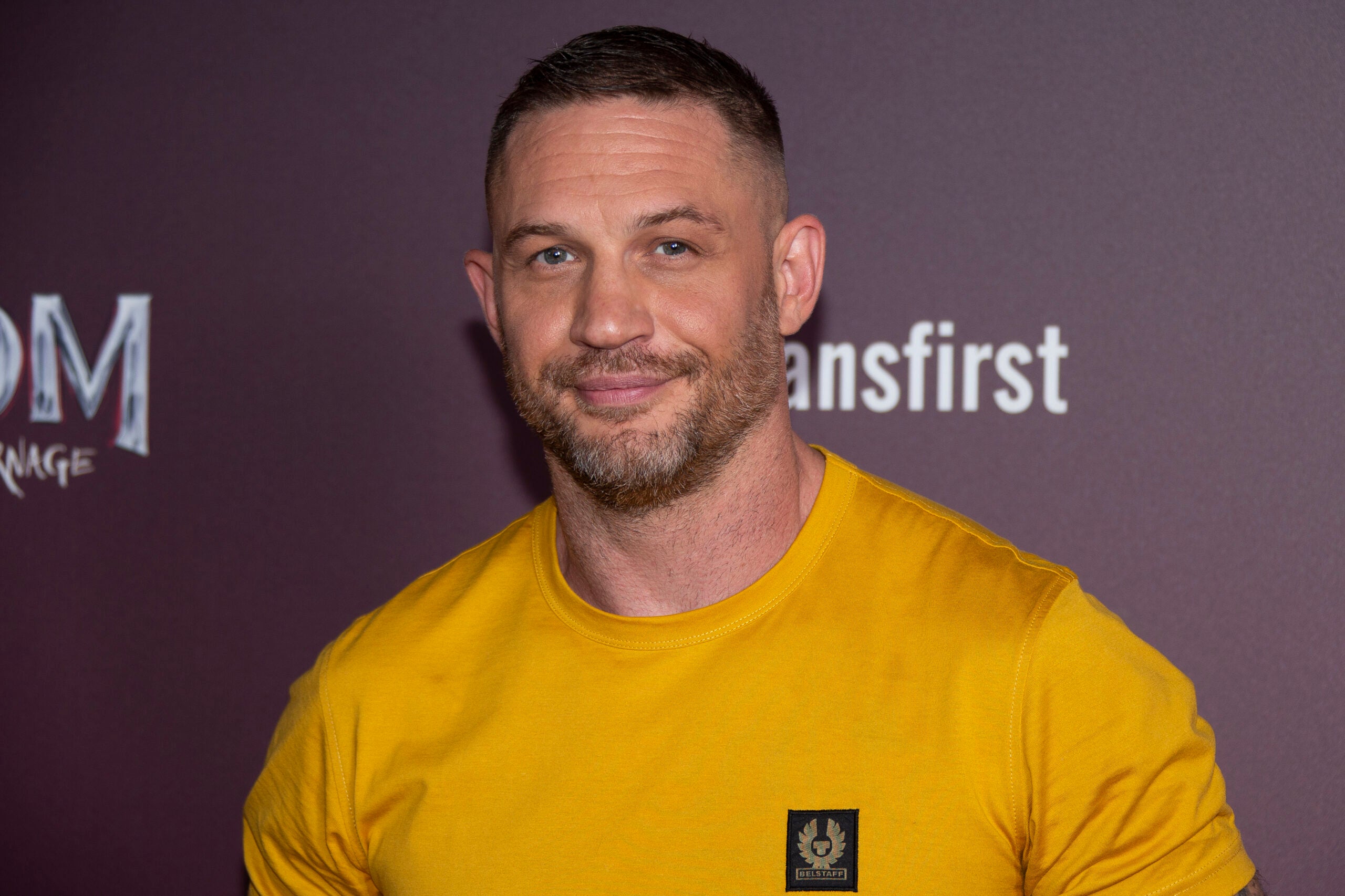 Rege-Jean Page is not as well known as the first two, but he made a splash in Hollywood in 2020 when he starred in the first season of Netflix's "Bridgerton."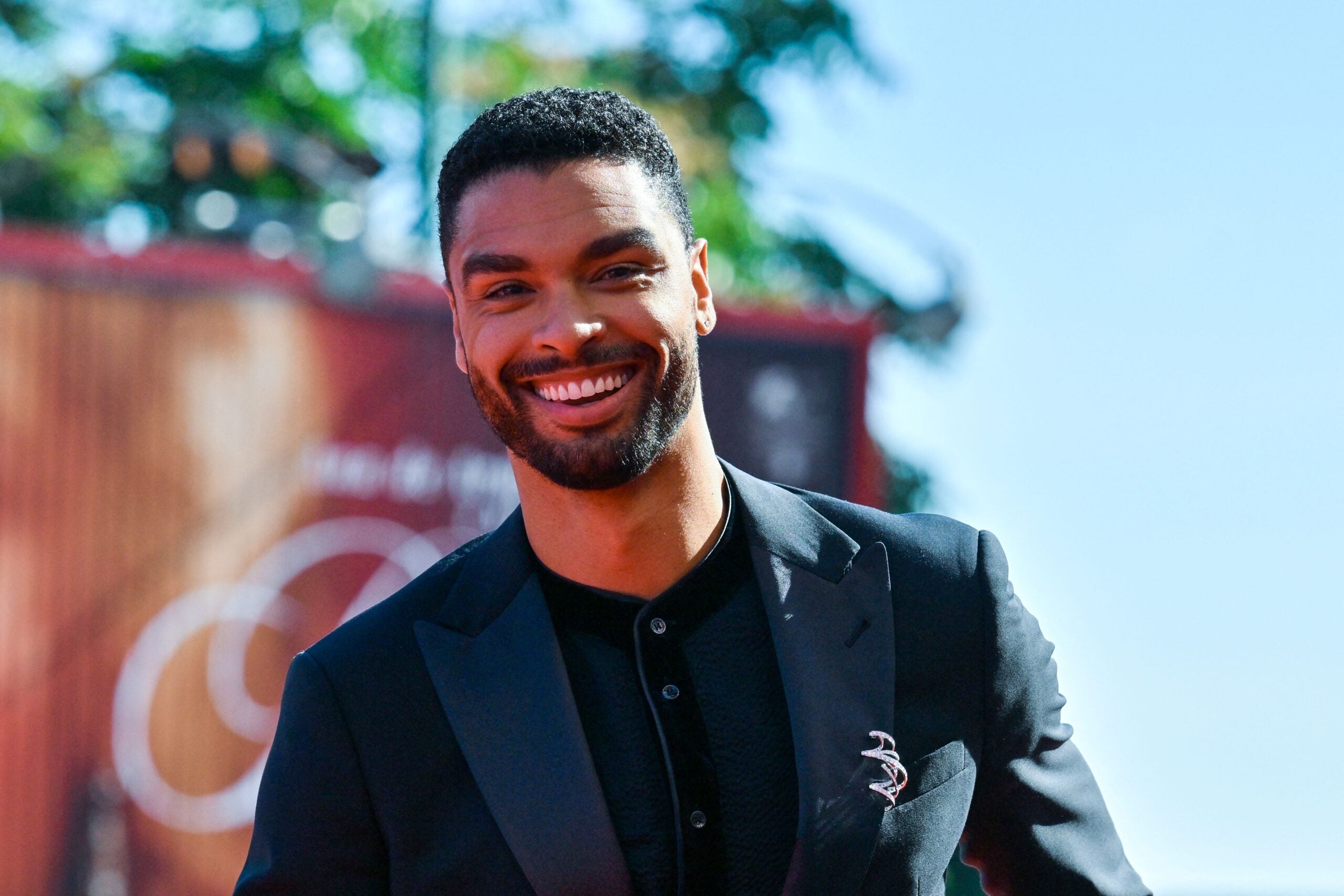 But these three are far from the only actors betting outlets believe have a shot at becoming the next James Bond.
Other people betting outlets have identified as top picks:
"Luther" star Idris Elba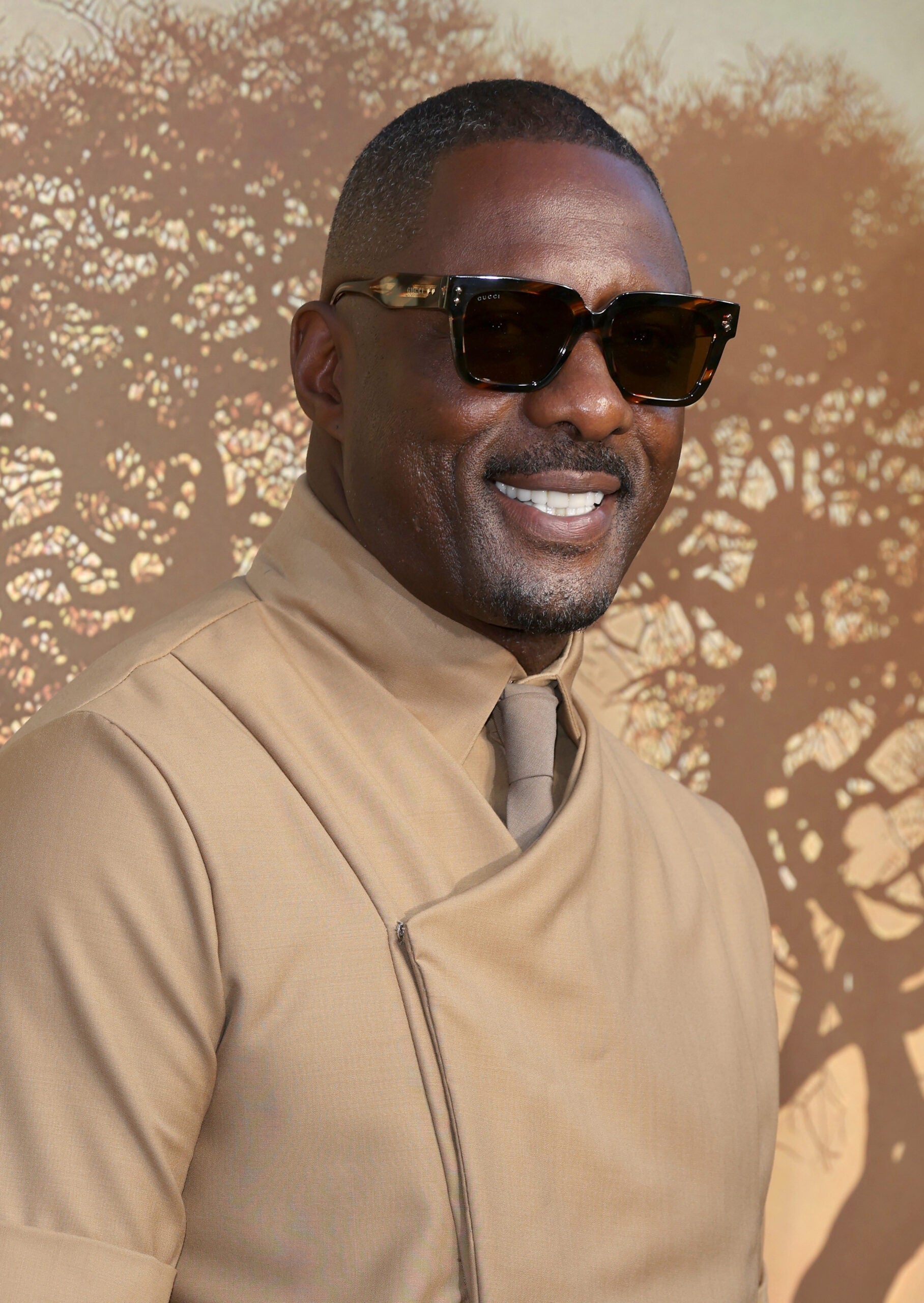 Pop artist-turned-actor Harry Styles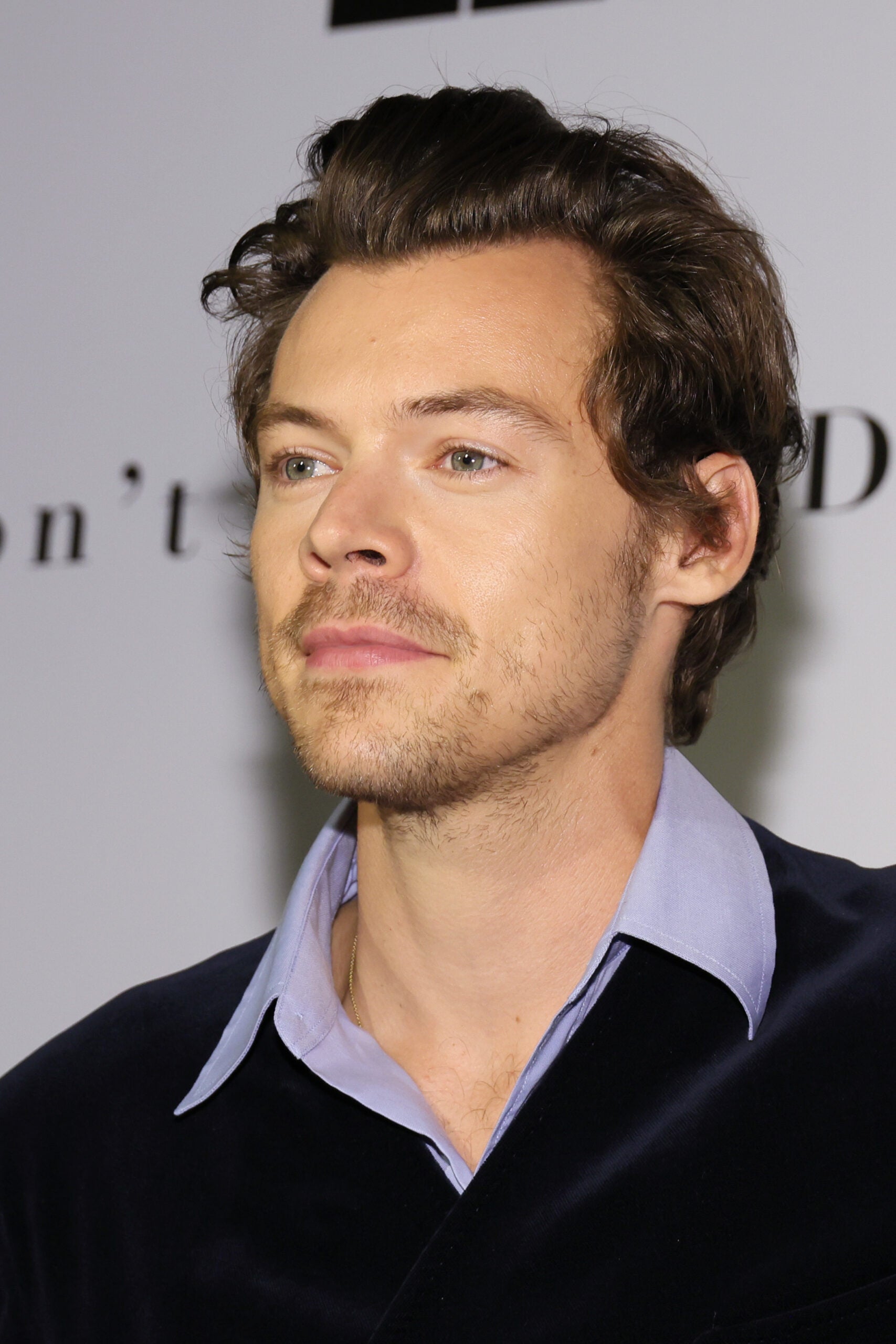 Tom Holland, who is known for playing the latest version of Spider-Man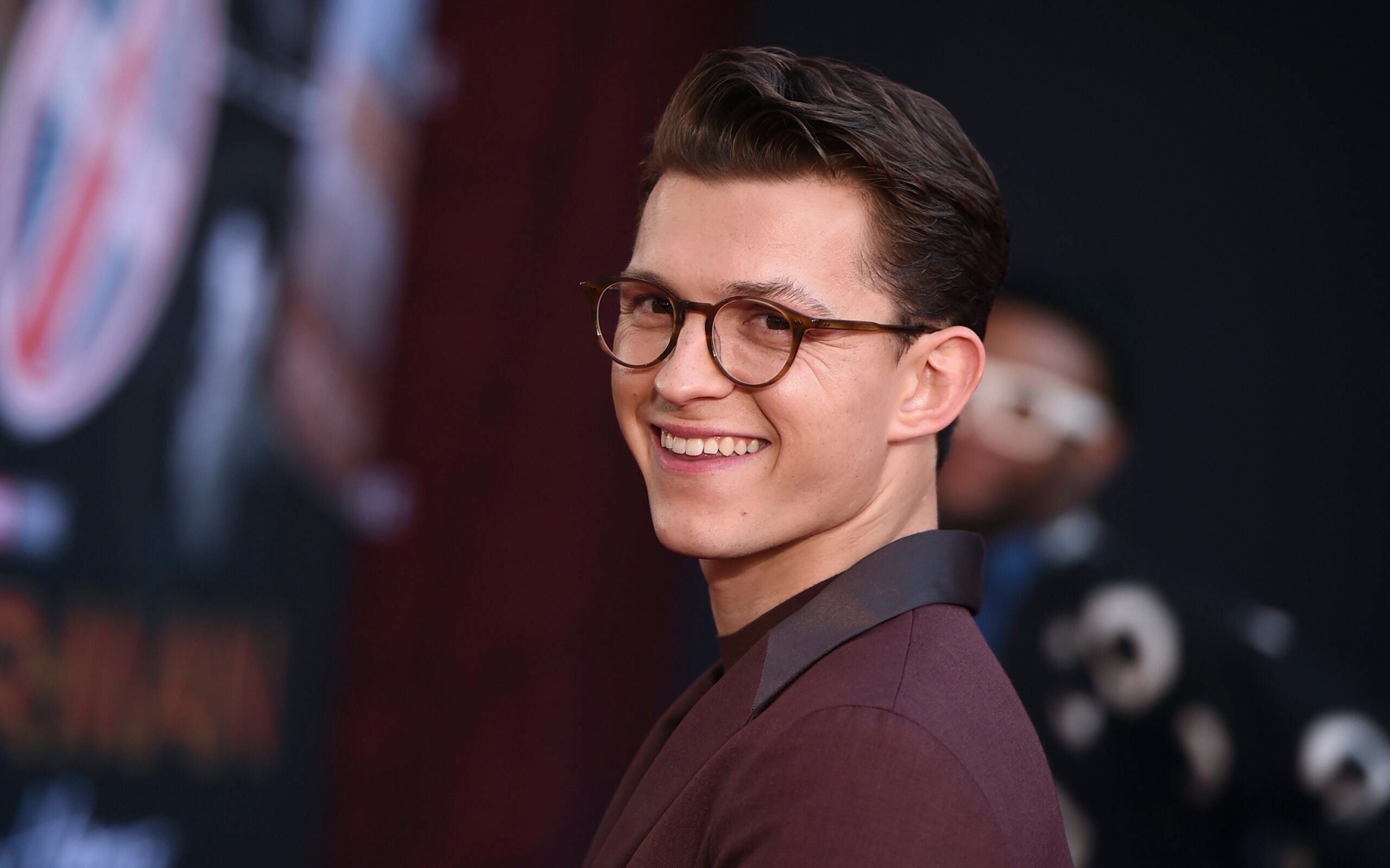 "Peaky Blinders" star Cillian Murphy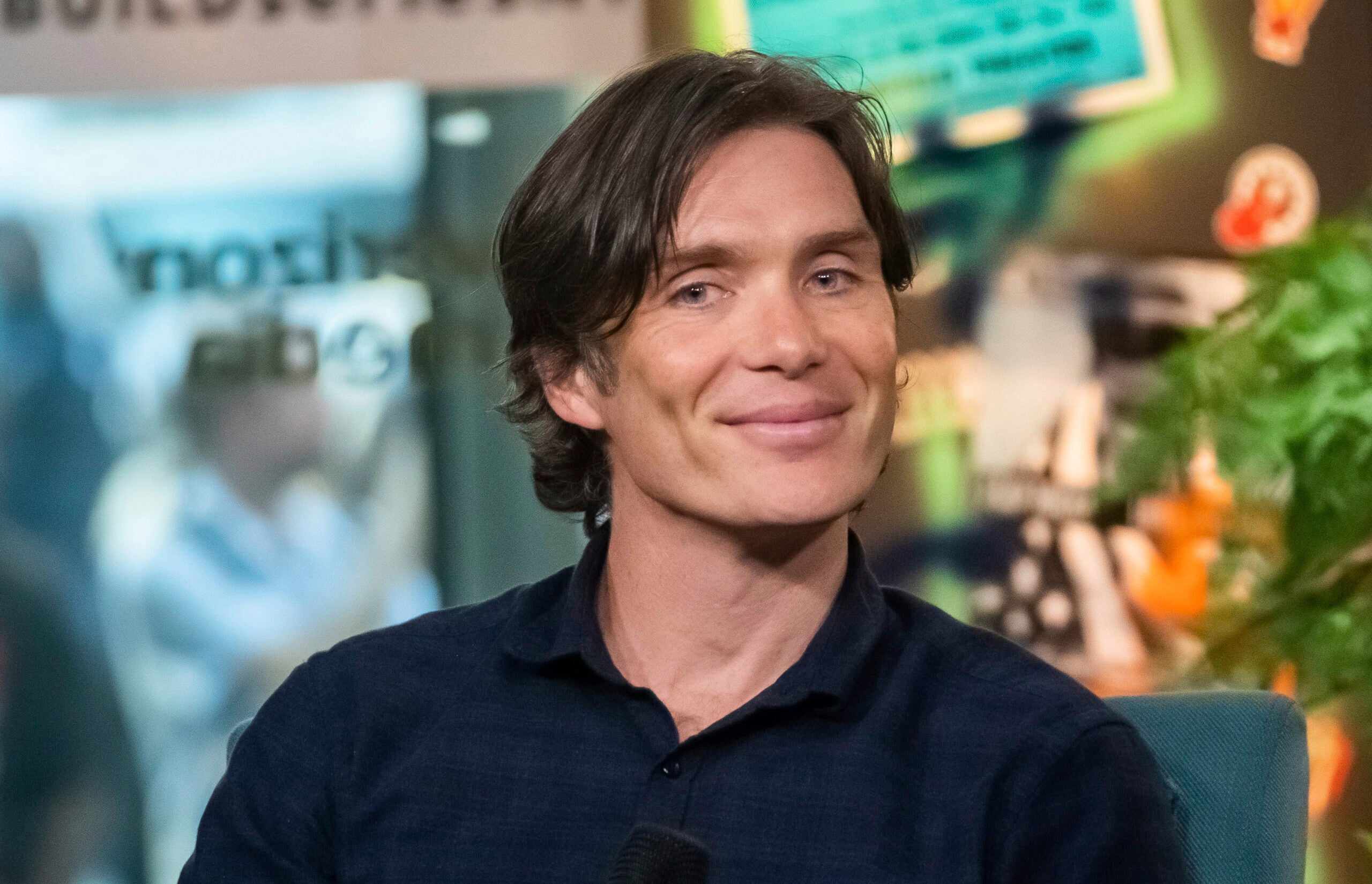 Chiwetel Ejiofor, who is known for starring in 2013's "12 Years a Slave"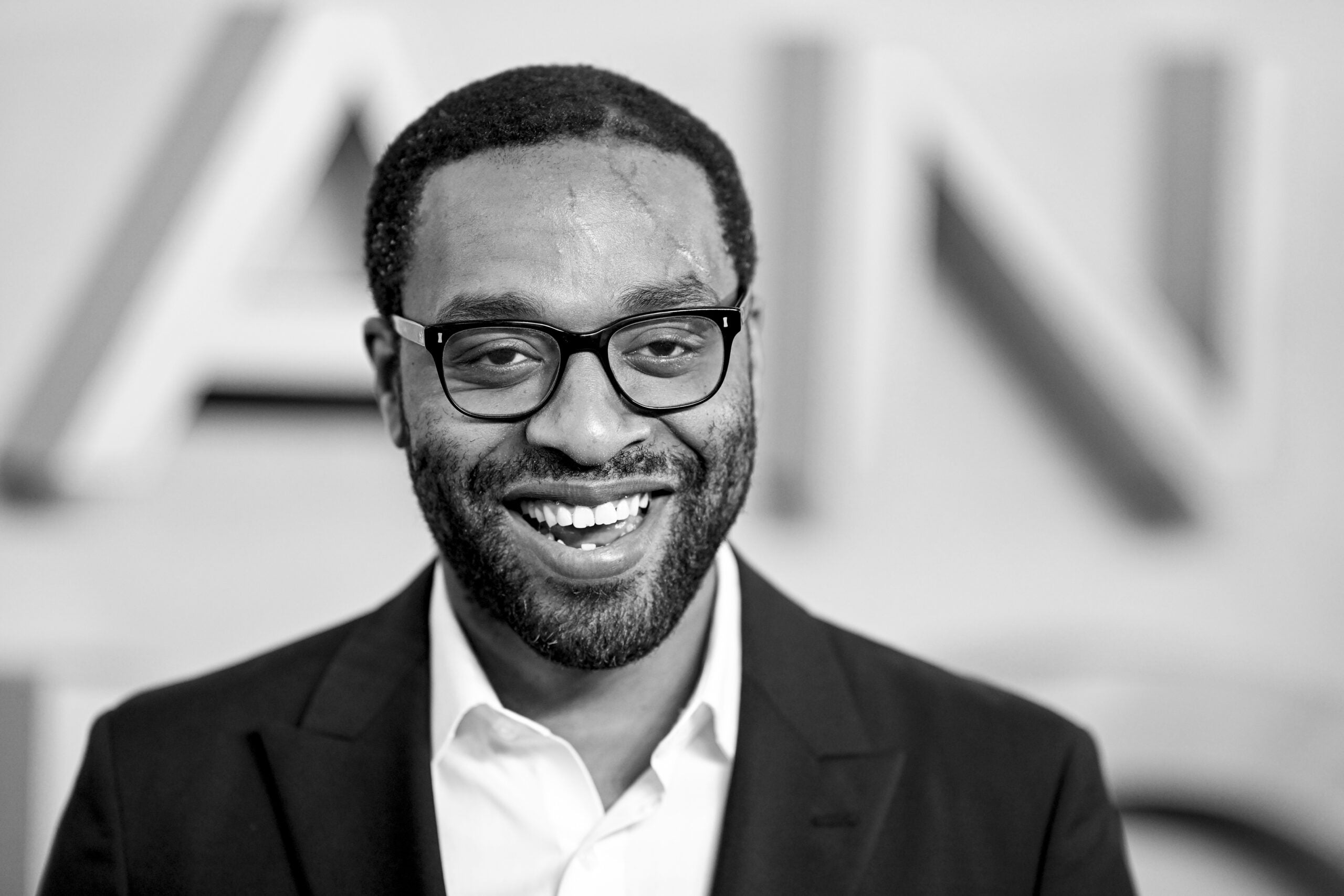 "Game of Thrones" star Richard Madden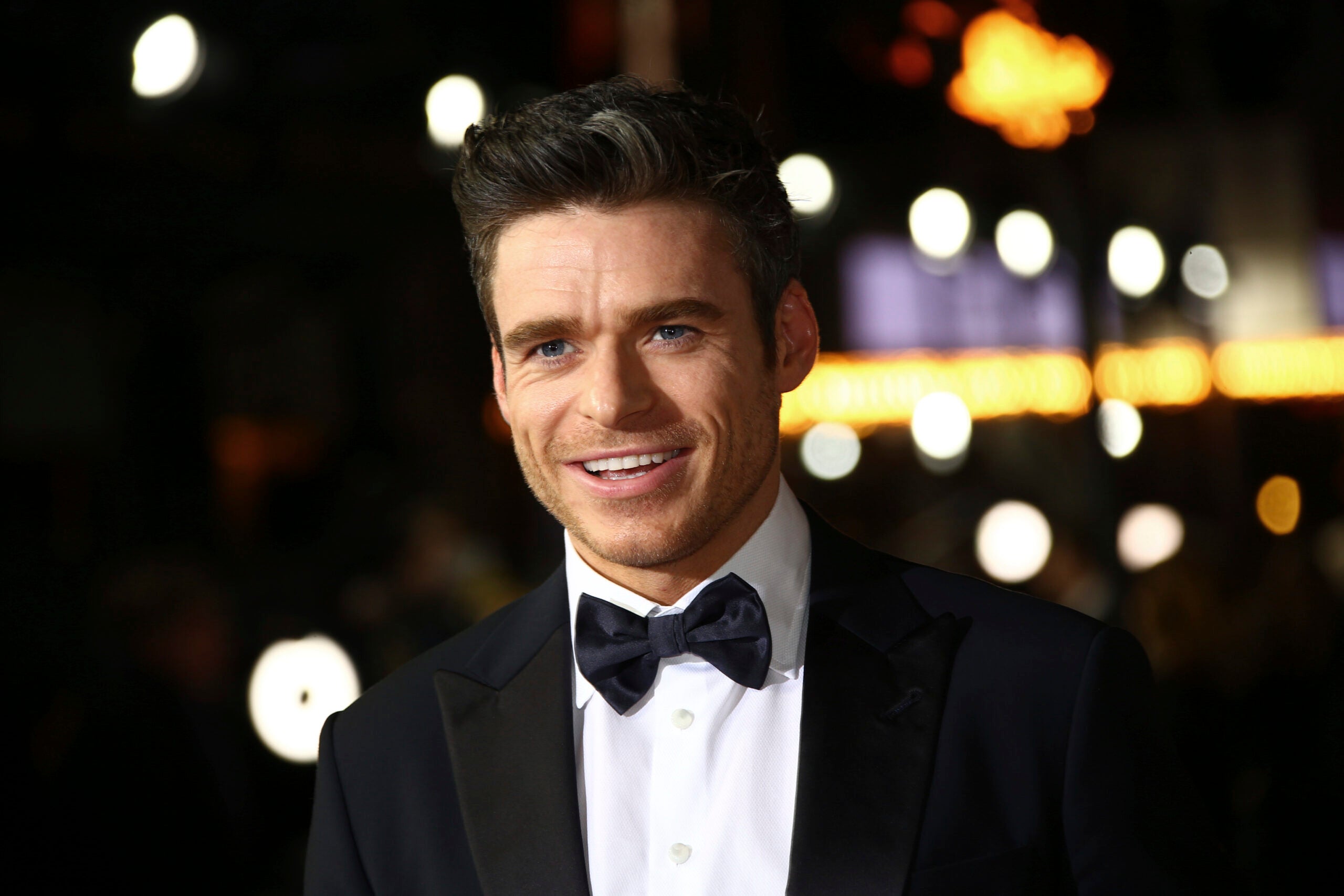 Michael Fassbender, who is known for portraying young Magneto in the latest X-Men films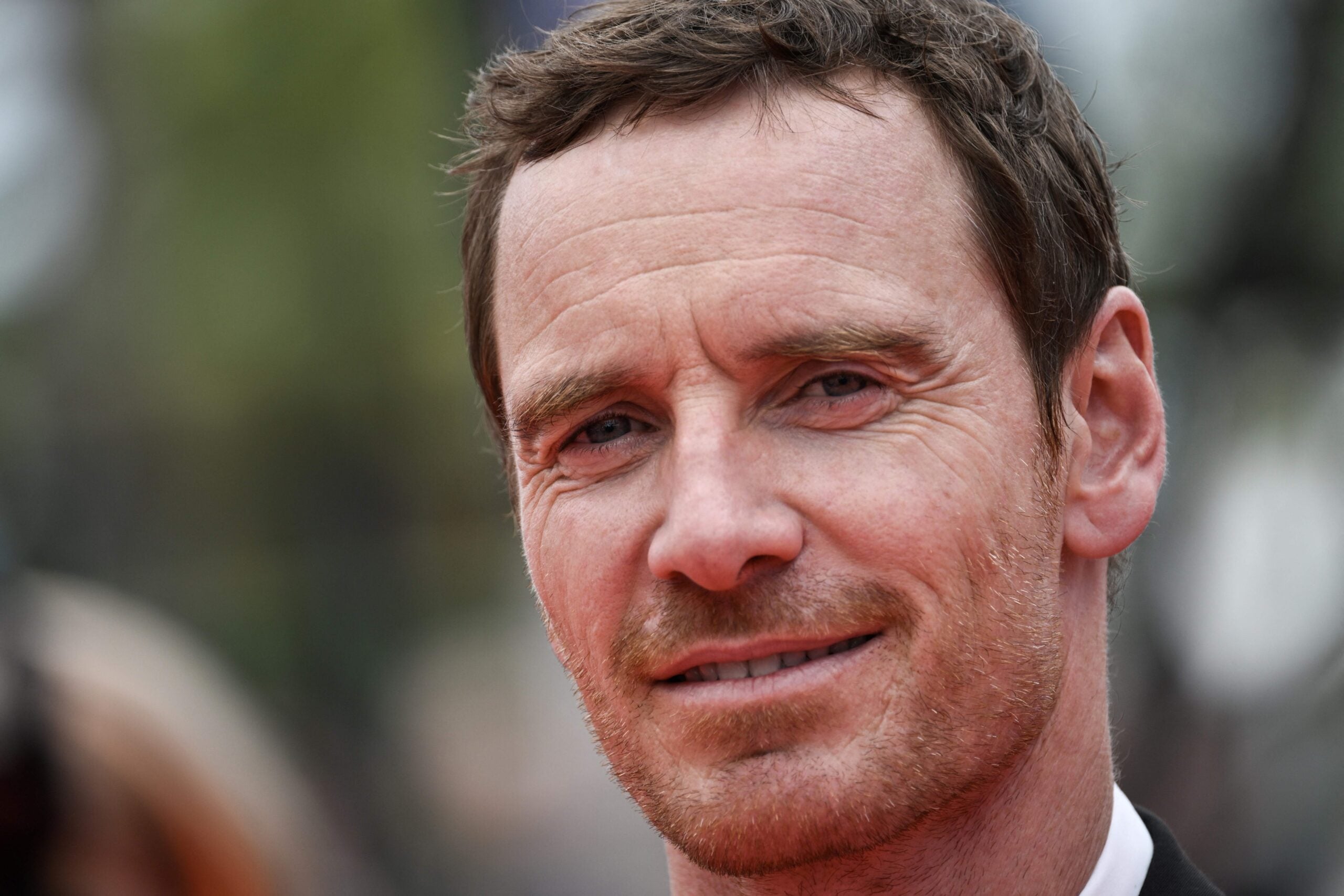 Tom Hopper, who is known for work in Netflix's "Umbrella Academy"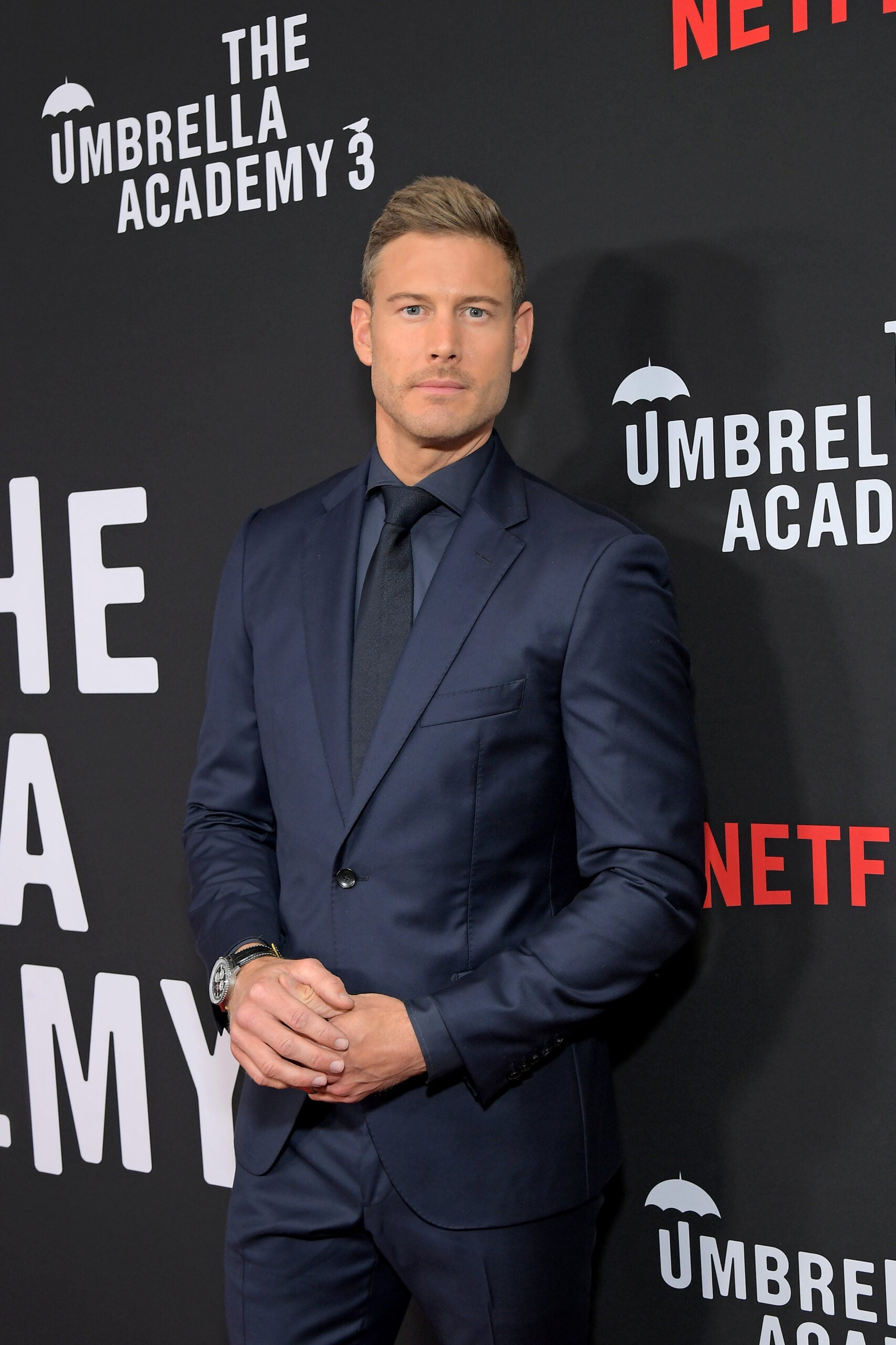 "Outlander" star Sam Heughan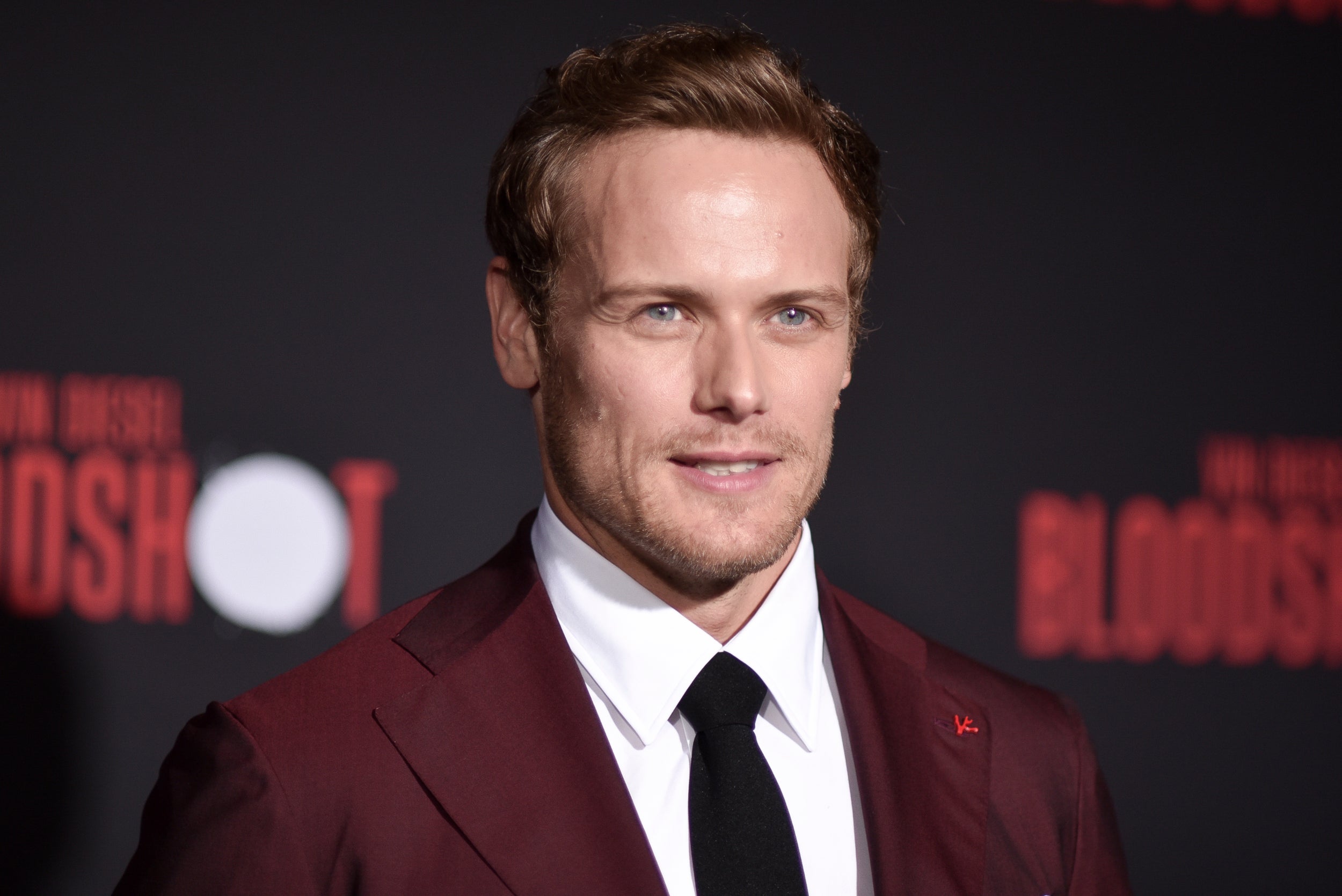 Aidan Turner, who is known for portraying a dwarf in "The Hobbit" series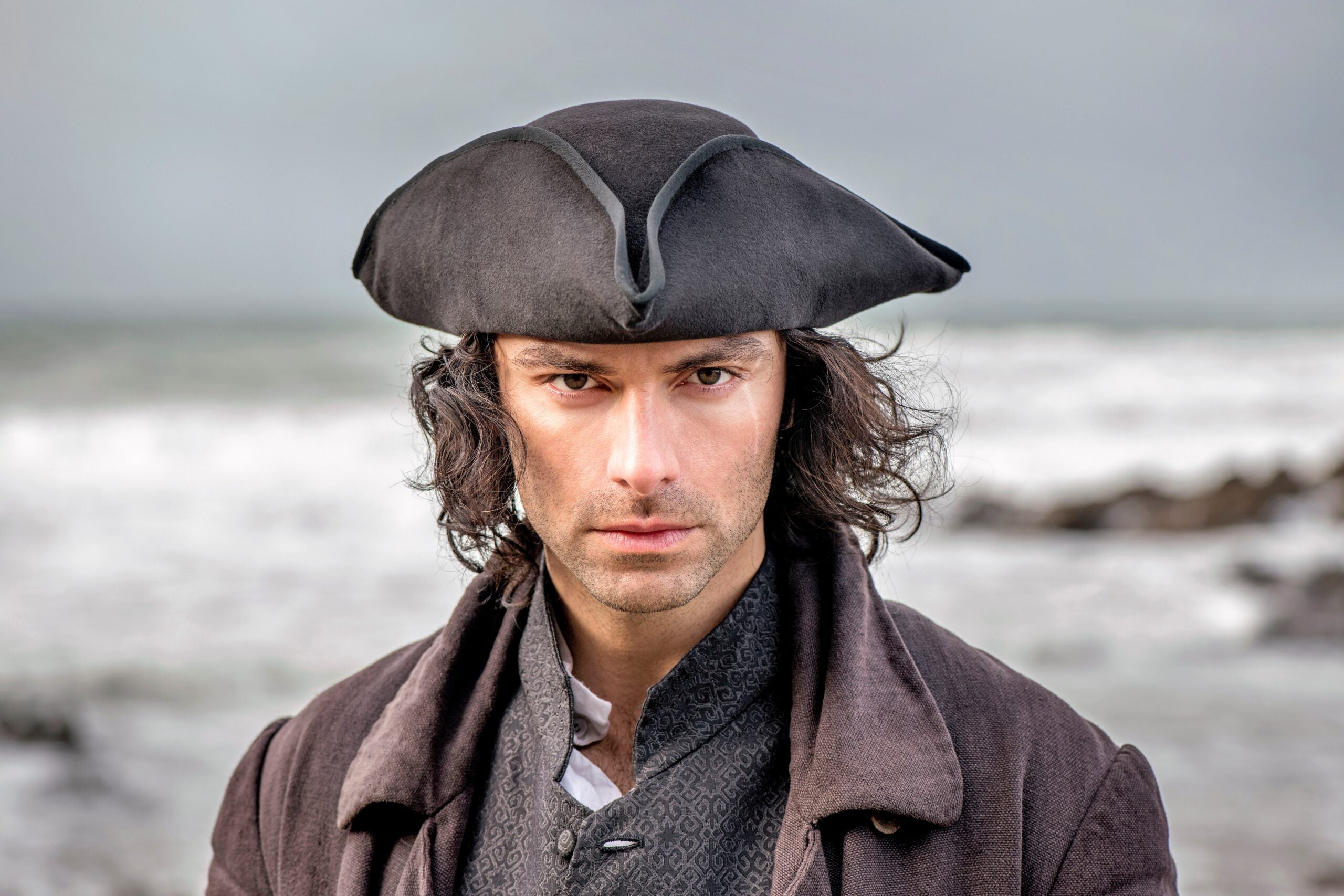 James Norton, who is known for his work in 2019's "Little Women"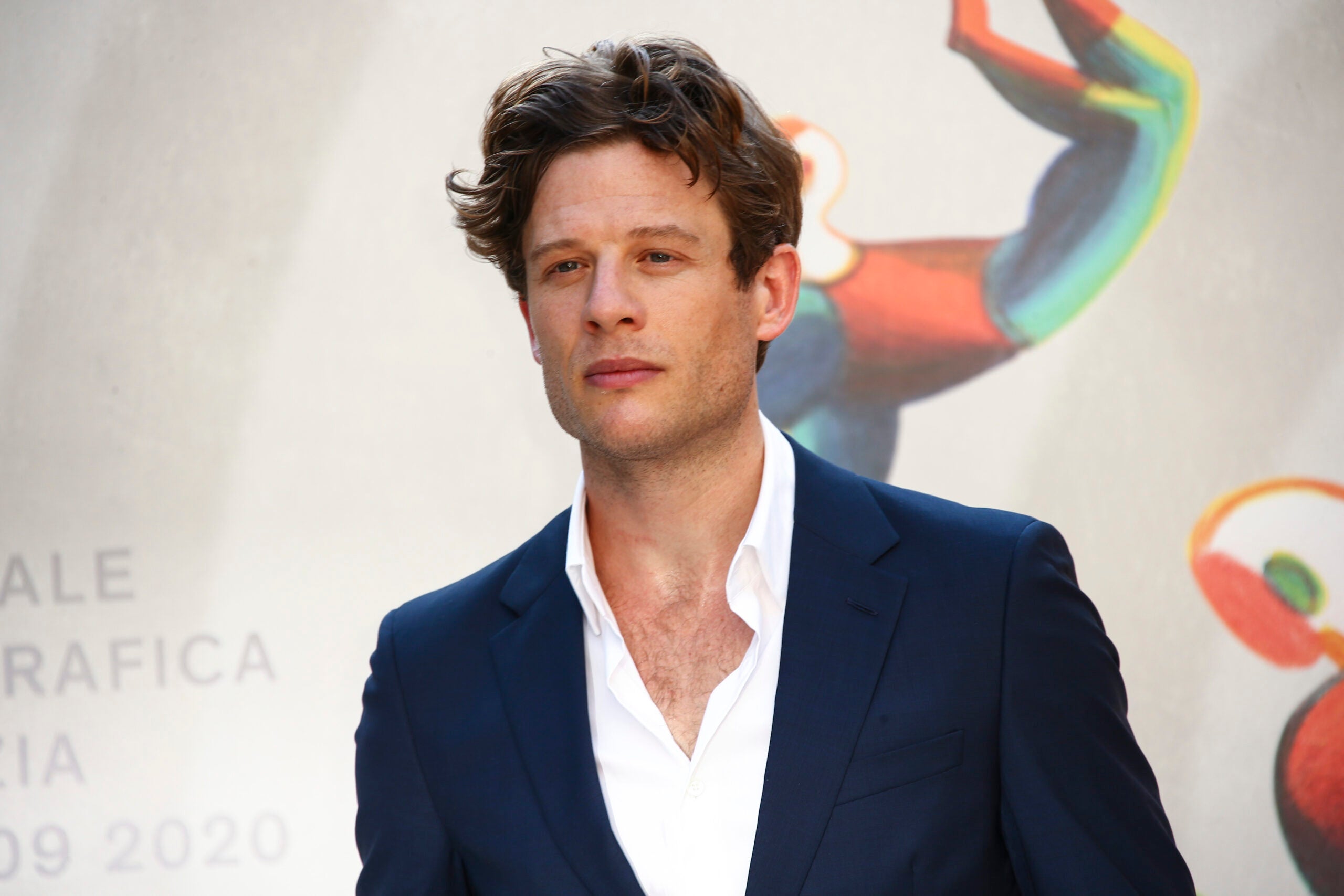 Jack Lowden, who is known for his work in 2017's "Dunkirk"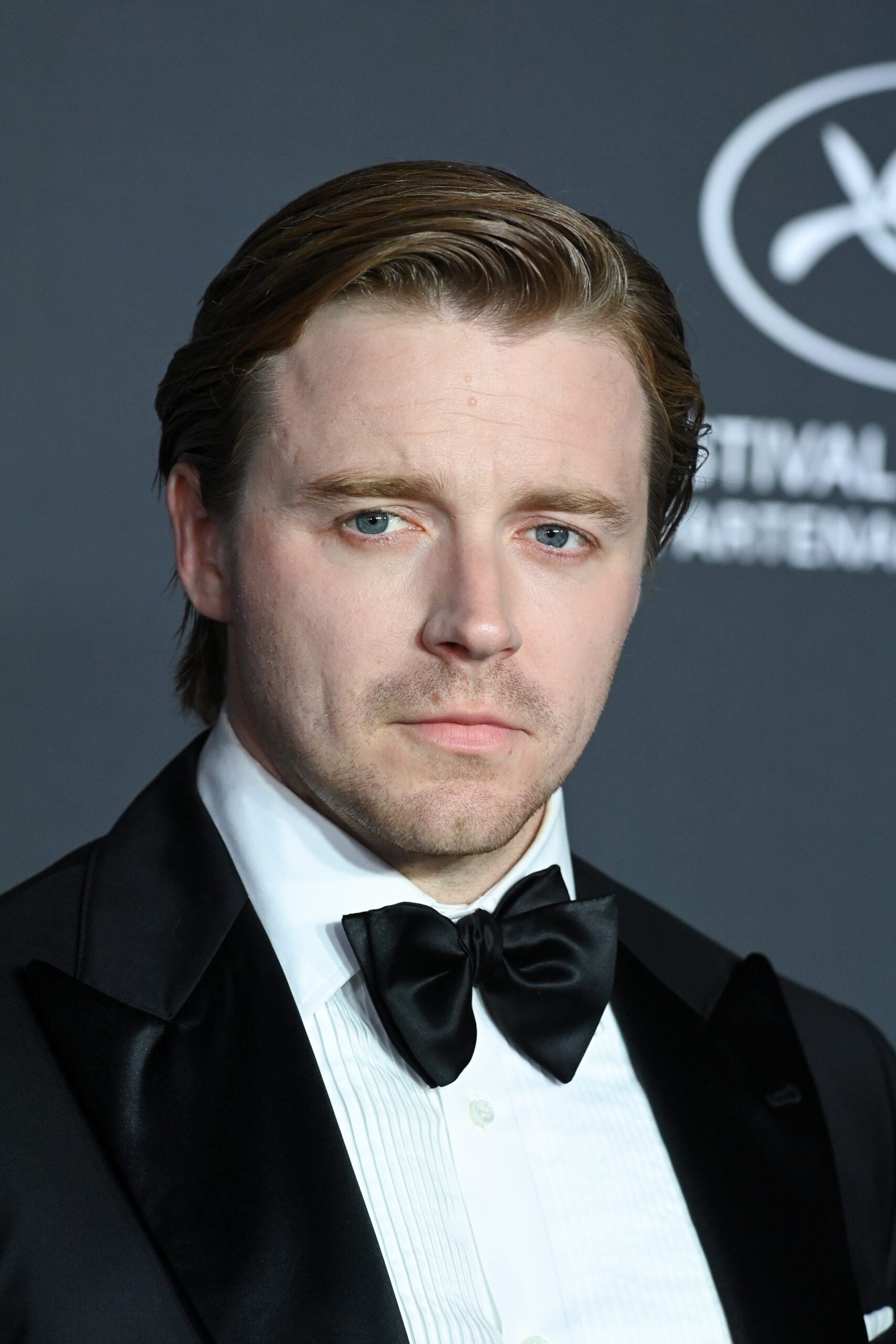 Lashana Lynch, who starred in the last James Bond film, "No Time to Die"
Callum Turner, who is known for his work in Netflix's adaptation of Jane Austen's "Emma"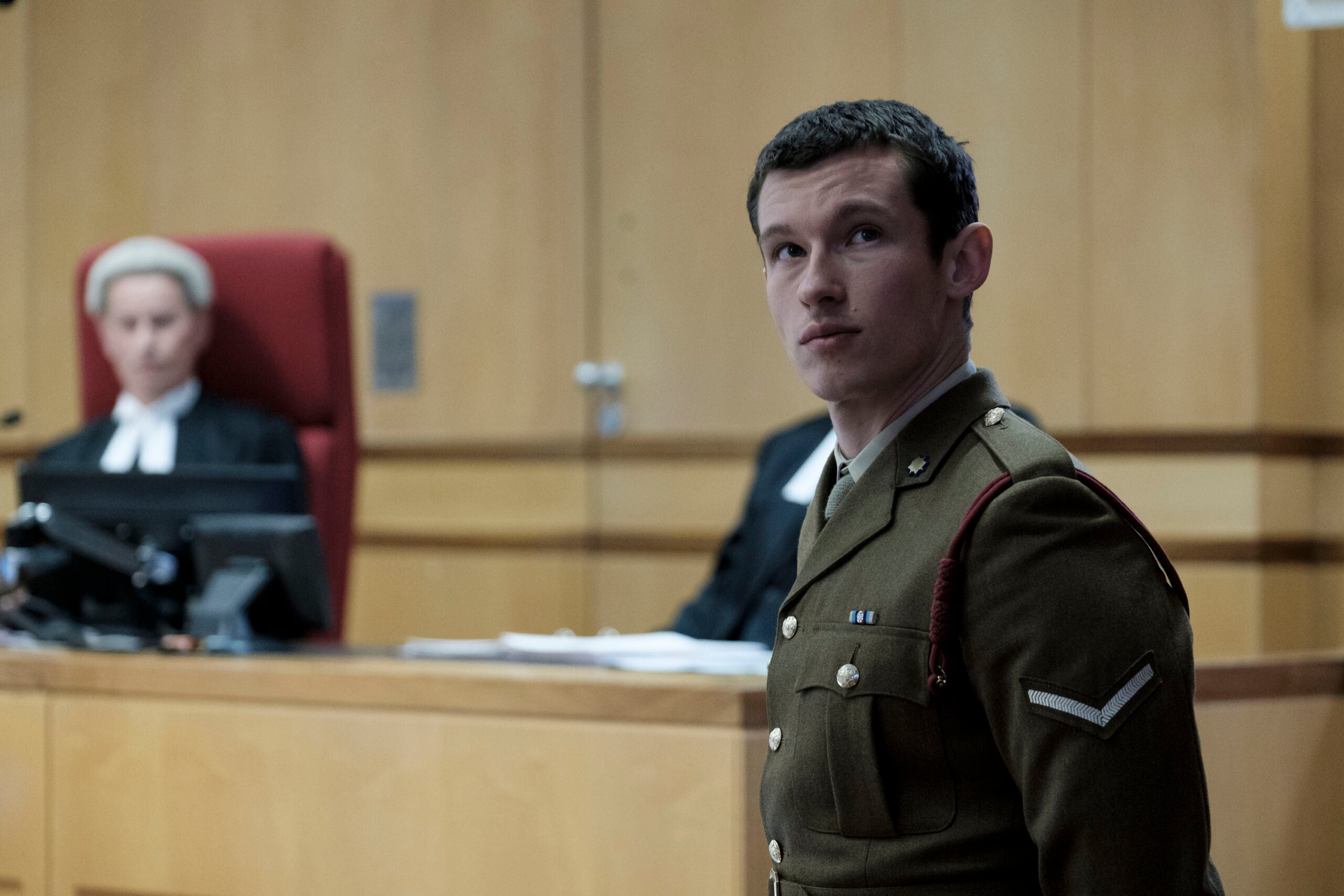 Jamie Bell, who became famous as a teen when he played the title character in 2000's Billy Elliot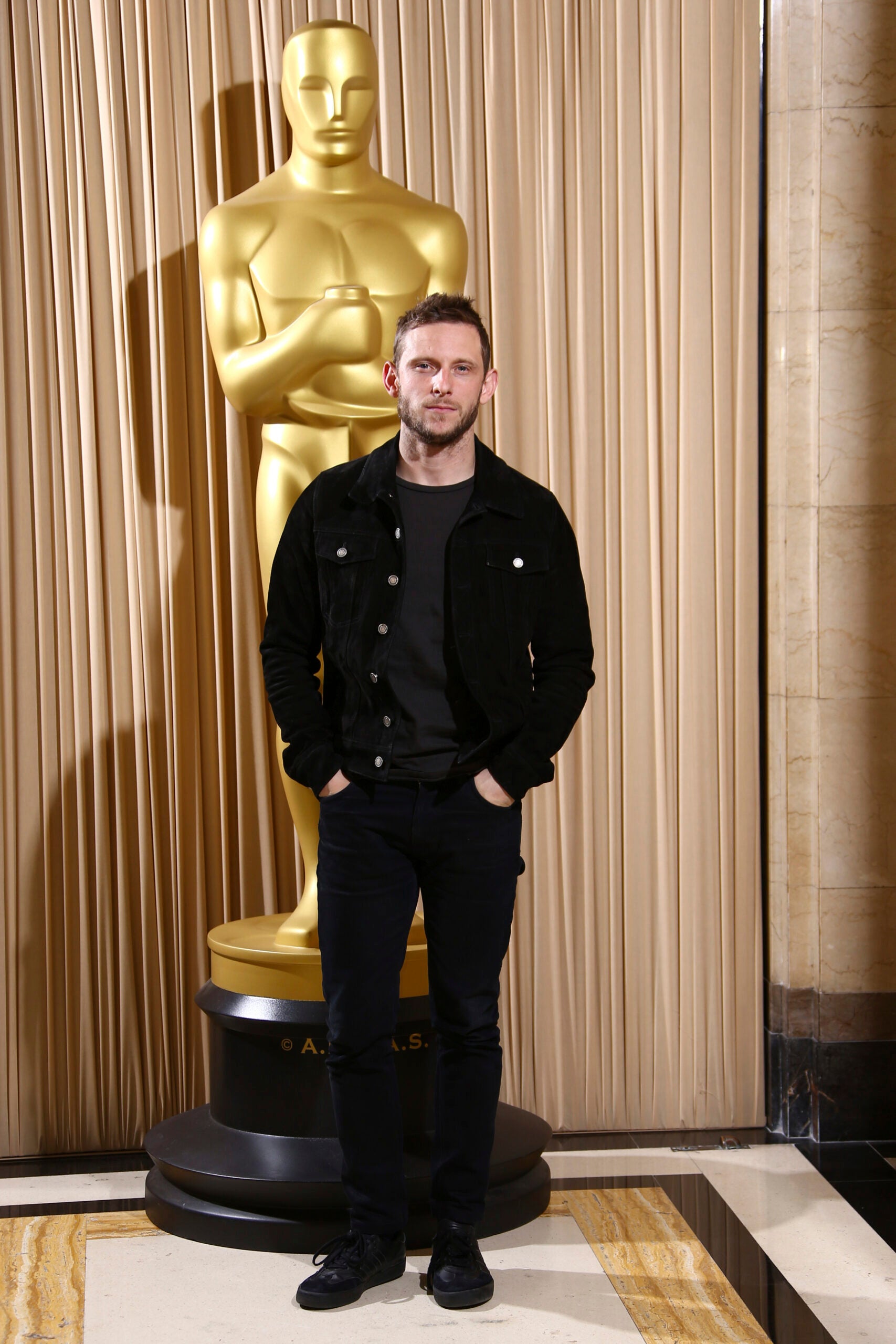 But Boston.com wants to know who would be your pick for the next James Bond.
Who should be the next James Bond?
Newsletter Signup
Stay up to date on all the latest news from Boston.com
Is New England due for a major hurricane?
One week ago Hurricane Ian made landfall in southwestern Florida, killing more than 100 and destroying thousands of homes and businesses. This type of destruction, and the storms that cause it, are very rarely seen in New England.
The last hurricane to make landfall in the area was 1991's Bob, a Category 2 hurricane which struck Rhode Island. The last major hurricane (Category 3 or higher) to impact New England was Carol in 1954. 
But why do storms like these so rarely make their way to the northeast, and is New England due for another catastrophic hurricane in the near future?
Hurricane season runs from June 1 through Nov. 30, with storms impacting everywhere on the east coast of the U.S. in some capacity, Torry Gaucher, a meteorologist at the National Weather Service's Boston office said. The peak of activity comes around mid-September, but residents should stay vigilant because another peak tends to come a month later, in mid-October. 
Hurricanes are known to meteorologists as warm core lows, meaning that they consist of a low pressure area that is warmer at its center than the periphery. New Englanders may have seen radar maps of nor'easters that resemble hurricanes, Gaucher said, but these are classified as cold core low systems and form over the colder waters of the northern Atlantic.
Hurricanes feed on warm sea surface temperatures, essentially pulling energy from the water as fuel, Gaucher said. Hurricane season occurs when temperatures are right for this to happen.
For a hurricane to significantly impact New England, it typically needs to form near The Bahamas, and many factors need to work in tandem to carry it up the east coast.
Hurricane Bob initially formed near The Bahamas. Meteorologists in New England know that if a storm is in The Bahamas with an official name from the National Hurricane Center, it is time to prepare. "Anything with a name in the Bahamas in New England's business" is a well-known refrain for meteorologists in the area, Gaucher said. Not every storm forming there collides with New England, of course, but that location does make it more likely to hit the northeast.
On average, a hurricane will track within 50 miles of southern New England every 13 to 18 years, Gaucher said, citing a study that pulled data from the late 1800s through 1987. Major hurricanes, like Carol, will come near southern New England every 50 to 70 years.
Based on this timing and the dates of hurricane Bob and Carol, New England could be due for a direct hit in the near future.
"We're definitely overdue for a hurricane to make landfall somewhere in southern New England. Now, whether it makes landfall in Connecticut or Rhode Island, that doesn't mean that Massachusetts isn't going to see any impacts," Gaucher said.
In fact, he added, one of the worst-case scenarios for Massachusetts residents would be a hurricane making landfall near Narragansett Bay in Rhode Island. Typically, areas east of a hurricane's eye see stronger winds and storm surges, and areas to the west see heavier rains and subsequent flash flooding. A hurricane hitting Rhode Island there would bring whipping winds and notable coastal flooding to Buzzards Bay and most of southeastern Massachusetts.
If a hurricane is going to hit New England, residents may have less time to prepare than expected. This is because hurricanes and other tropical cyclones tend to accelerate as they move up the east coast, Gaucher said. The storms get swept up in jet streams, essentially fast-moving rivers of air twisting through the atmosphere. A major jet stream brings air and weather formations up the east coast.
Predicting where a hurricane will make landfall can be tricky business, and experts are warning the public that it is better to play it safe than be sorry. When major hurricanes hit the U.S., news coverage is flooded with the iconic forecast cone. Images created using this method are often misinterpreted, Gaucher said.
"People look at that cone and they think 'well, if I'm not inside that cone, I'm ok. I don't have to worry.' That's actually not the case. The cone is not the actual forecast," he said.
The forecast cone essentially shows the probable track of a storm's center. It is formed by placing a set of circles so that two-thirds of historical official forecast errors over a 5-year sample fall within each circle, according to the National Hurricane Center.
Hurricanes will often slow down and turn into tropical storms as they hit colder waters in the north. But just because a storm decreases in intensity or changes classification does not necessarily mean it is any less dangerous.
"You've got to think: it was a strong storm and it kept a lot of moisture lofted. As the storm weakens, that moisture is still there… The storm just isn't strong enough to hold that moisture anymore," Gaucher said. "What goes up must come down. You've got to thank gravity for that one."
Newsletter Signup
Stay up to date on all the latest news from Boston.com
Single-engine plane with two on board crashes in Maine
Two men are dead after their single-engine plane crashed in the woods in Arundel, Maine, Wednesday.
Eldon Morrison, 81, of Yarmouth, Maine, was piloting the plane, and his passenger was Paul Koziell, 55, of Scarborough, Maine, according to a release from the York County Sheriff's Office acquired by NewsCenter Maine. Both men were killed upon impact, deputies said in the release. 
The Beechcraft A36 was near Biddeford Municipal Airport around 1:55 p.m. when it crashed in the area of Portland Road and Sam's Road, the FAA said in a statement.
"When we got on scene we did see some smoke in the woods, so we further investigated and ended up finding a plane crash," Arundel Fire Department Captain Nathan Howe told reporters at the scene.
The FAA said it will release the aircraft's registration number on its website once it has been verified.
The National Transportation Safety Board is in charge of the investigation, according to the FAA.
Newsletter Signup
Stay up to date on all the latest news from Boston.com
6 takeaways from Celtics vs. Raptors as Sam Hauser, Malcolm Brogdon shine in loss
The Celtics' regular rotation players built a big lead against the Raptors in their second preseason game on Wednesday, only to see Toronto's bench rally in the fourth quarter and overtime for a 125-117 victory.
Here are the takeaways.
1. Malcolm Brogdon fits this team like Brad Stevens went to a tailor and ordered a role player. When the Celtics need offense, Brogdon can get to the rim. When they need creation, he excels as a passer finding 3-point shooters behind the arc (and as we'll get to, the Celtics suddenly have a lot of 3-point shooters).
The Celtics' bench offense desperately needed an injection of energy, creativity, and shot creation. Brogdon — who finished with a game-high nine assists as well as four points on Wednesday — brings all of that in a super-bench role.
At one point in the second quarter (when rotations might have still mattered), Mazzulla gave Brogdon a look with both Jaylen Brown and Jayson Tatum off the floor. Joe Mazzulla's job gets a lot easier if it turns out that Brogdon can keep the Celtics afloat even with Brown and Tatum on the bench, and — as Brogdon reminded reporters at Media Day — he was often a No. 1 offensive option with the Pacers.
2. Sam Hauser is automatic. The sharpshooter made his first four 3-pointers and five of his first six before missing a couple of contested looks later in the game when the Raptors didn't have to respect the other players on the floor quite as much. Assuming he will get regular-season minutes — and his shooting suggest that's a safe assumption — Hauser will get a lot of good looks this year.
"He works really hard," Mazzulla said. "Does a great job playing off of others and kind of taking what the defense gives him. So his confidence comes through his work ethic."
Will the Celtics actually miss Danilo Gallinari if Hauser shoots like this and continues to hold his own defensively? More minutes for Hauser might be a positive. He notched 22 points, four rebounds, and two assists.
3. Hauser's teammates seem to enjoy his success immensely (maybe in part because a great shooter makes life much easier). In a clip posted to social media, Tatum could be seen confirming to someone off screen that Hauser can shoot.
"I saw the clip," Hauser said on Wednesday. "He claimed he's a better shooter than me, but I don't think he thinks that's true. So we'll see."
Tatum's thoughts on whether Hauser is a better shooter than him?
"Hell no," Tatum said. "I tell him all the time if I was that wide open, if people left me that wide open and all I had to do was catch and shoot, I would make a lot more shots as well. I tell Sam he should send me a thank-you card."
Tatum then got serious.
"Sam is obviously a great shooter," he said. "His game has come a long way, and I'm happy for him. I'm happy he's getting an opportunity, he's obviously making the most out of it. And we're going to need him. We're going to need him to play well for the team this year."
3. Grant Williams twisted his ankle in the fourth quarter and limped off the court, but he appeared fine celebrating the successes of the third unit. Mazzulla told reporters after the game that there didn't seem to be an issue.
4. Jaylen Brown dropped 23 points, three triples and one loud curse word in his halftime interview with NBC Sports Boston's Abby Chin. Wednesday was a midseason performance by the Celtics' star, who looked excellent in both of the Celtics' first two preseason contests.
5. Jayson Tatum continued to struggle from 3-point range (0-for-7), which obviously isn't particularly concerning but does seem noteworthy considering his tendency to heat up as the season goes on. The Celtics will be fine if Tatum turns it on late in the year, but if he hopes to make an MVP case for himself, he will need to start knocking down triples when the regular season gets underway.
"This is like what I do," Tatum said. "I start off slow, you know what I'm saying?But no, I ain't worried. It's preseason, don't put too much stock into it. We've had many talks like this. I know what I can do. I know that I can shoot. I'm not worried. I still impact the game. One day I might make 10 3s and then we'll forget about it.
"So no, I'm not worried. I'm just happy to be playing. It's fun the way we're moving the ball, everybody's touching it, impacting the game. It's just been fun these last two games."
6. The Celtics held 19 points leads in the third and fourth quarters, but the Raptors' third string beat the Celtics' third string badly late in the game and brought them back for the overtime victory. If you — for some reason — were worried about lineups with Justin Jackson, Brodric Thomas and Mfiondu Kabengele, Wednesday's game proved you right.
Sign up for Celtics updates🏀
Get breaking news and analysis delivered to your inbox during basketball season.
'You never realize how blessed you are.' NESN's Dennis Eckersley retires after 50 years in professional baseball.
Good thing the baseball gods came to an afternoon truce with Mother Nature on Wednesday.
Dennis Eckersley's color commentary on NESN's broadcasts has been one of the few rays of sunlight during this lost Red Sox season.
It wouldn't have been right if a rainout had denied one last game at Fenway before his retirement. It wouldn't have been right if Red Sox fans had been denied one last chance to hear Eckersley's incisive, candid, and often hilarious commentary, deployed via his unique lingo.
Eckersley announced in August that this, his 20th season as part of NESN's broadcast team after a Hall of Fame 24-year playing career, would be his last. The news blindsided Red Sox fans, who were saddened by the death of popular color analyst Jerry Remy from cancer late last October but took some solace in the assumption that "Eck" would be part of the broadcasts for seasons to come.
"It's nice to know that you are who you are, and you were who you were, and people appreciate you for that," said Eckersley in a conversation outside the Fenway press box a few hours before Wednesday's game. "This is my place. This is the constant. It's where my heart is. But I've been in baseball for 50 years. Fifty years! For 50 years, it's always about the next game, the next season. There's no time to be a whole person."
With the Red Sox season complete, there will be no lingering. In a few days, Eckersley and his wife, Jennifer, will move to the Bay Area in his native California so they can be closer to Eckersley's daughter, Mandee, and her children. It's time to be Grandpa Eck.
"It's time to be that whole person," he said, "and give myself fully to those that care about me. When you're younger, you're so focused on the moment, what's going on with you, that maybe you don't know any better. Now I know. I know what's important."
One of Eckersley's most appealing attributes is his willingness to show vulnerability. He's never been afraid of a poignant moment, whether telling an ill Remy that he loved him after catching his ceremonial first pitch exactly a year ago Wednesday, or being so clearly touched by Globe colleague Alex Speier's heartfelt salute during Monday's broadcast.
Saying goodbye Wednesday was not easy, not that he would have ever pretended that it was. Eckersley made the familiar drive up from Hingham, arriving at Fenway Park at approximately 12:30 p.m. As he made his way to the ballpark, he found himself reminiscing about his commutes during his early years as a Red Sox player and, in a certain way, how far he has come.
"My first year here I lived downtown, and I was late all the time," he recalled. "It drove Zim [former manager Don Zimmer]. My second year, in '79, I lived in Wayland, and I just remember getting off at Cambridge Allston and trying to get on Storrow. I would get so mad, and I was still always late, and Zim would be furious when I rolled in during batting practice or something. That was the true Boston experience, getting angry in traffic, right? I was just a kid, 24 years old, but I thought about that a lot today as I was driving in. I just tried to take it all in.
"And," he added with a laugh, "it was smooth sailing. I didn't have to curse anybody out."
Eckersley said that memories of his first retirement from the Red Sox, as a player after the 1998 season, came to the forefront of his mind Wednesday morning. "It was a little different, but the emotions were similar," he said. "I remember I was keeping it together pretty well, but then I was in a car with Mandee and my ex-wife, and this cassette popped in and just started blasting this song. It was Sarah McLachlan. Sarah McLachlan! I don't even remember what song it was, but they were all sad. That crushed me."
Eckersley's arrival at the ballpark Wednesday was greeted by a NESN camera, which remained a few feet ahead of him as he made his way to the booth, a celebration with his colleagues soon to come. There was cake, and gifts, and a photo session. Red Sox owner John W. Henry and his wife, Linda, were among many who stopped by to share their appreciation.
There had already been tears before Eckersley got to Fenway, and there would be more, something he acknowledged to play-by-play voice Dave O'Brien in the early innings of the broadcast, which vacillated beautifully between game analysis, discussion on the state of the Sox, and reminiscences about their years together in the booth with Remy.
"I've been through the mill today," said Eckersley.
"You've been a mess," deadpanned O'Brien.
"I've been a mess," agreed Eckersley.
His emotions were laid bare for all to see before the bottom of the fifth inning. As the video board showed highlights of his playing and broadcasting career, set to The Eagles' "Take It To The Limit," Red Sox and Rays personnel stepped out of the dugouts, looked up at the broadcast booth, applauded, and raised their caps.
Eckersley began to cry. After a few beats, he said, "Unreal. This is your life." A few beats later, he continued. "I've never been touched more in my life. You never realize how blessed you are."
Sign up for Red Sox updates⚾
Get breaking news and analysis delivered to your inbox during baseball season.
Xander Bogaerts exits Red Sox vs. Rays ahead of free agency, receives standing ovation
Red Sox star Xander Bogaerts was pulled from the final game of the 2022 season in the top of the seventh inning, giving fans in attendance on a rainy evening at Fenway Park a chance to give the star shortstop a standing ovation — perhaps for the last time.
Bogaerts is expected to opt out of the final year of his contract and become a free agent this offseason. While the NESN broadcast hinted it had an interesting conversation with Red Sox owner John Henry prior to Wednesday's game, it's unclear whether Bogaerts and the Red Sox will come to terms on a new deal.
"My favorite guy, I'm telling you, without a doubt," Dennis Eckersley said on the NESN broadcast. "The whole time I've been up here, that's my man."
That statement carried some weight on Wednesday since Eckersley, who first started broadcasting with the Red Sox in 2009, is retiring from the NESN booth after this season.
Bogaerts is a popular figure. His teammates have called for the team to pay him in free agency. David Ortiz did as well. Like Eckersley, late Red Sox broadcaster Jerry Remy reportedly called Bogaerts his favorite Red Sox player.
"I know it's coming down to the finish line and obviously stuff might get a little emotional," Bogaerts said in September. "I'm just trying to enjoy the moment."
On Tuesday, Bogaerts hit a grand slam in what might have been his penultimate Red Sox game. He sat back and admired it for a minute as it sailed out of the park.
"It's just a matter of what's going to happen in the future," Cora said in September, when asked about Bogaerts. "But the way I feel about him and the way the organization feels about him is that we want him here, we want him to be his shortstop and want him to be hitting third for a long, long time."
J.D. Martinez, meanwhile, will be a free agent as well and is likely to be headed elsewhere. In what might be his final game in a Red Sox uniform, Martinez homered twice — including an opposite field homer in the first inning that drew a "three-run Johnson!" call from Eckersley.
Martinez ripped a solo shot again in the bottom of the fourth.
Martinez was called away from the on-deck circle in the bottom of the eighth so fans could give him an ovation as well. Fans obliged, as did players in both the Red Sox and Rays dugouts.
Get the latest Boston sports news
Receive updates on your favorite Boston teams, straight from our newsroom to your inbox.
Boston City Council unanimously approves pay increases for Mayor Wu, councilors
Many Boston officials will soon see higher salaries after a unanimous vote by the Boston City Council. Among the beneficiaries of the pay increase would be the councilors themselves and Mayor Michelle Wu.
The vote was approved by all 13 councilors during a meeting Wednesday, The Boston Globe reported. Wu's annual salary is set to jump from $207,000 to $250,000. Each councilor will now make $125,000 a year, compared to their previous annual salary of $103,500.
The raises are planned to go into effect after the next election cycle, but some other appointed city officials could have their raises implemented retroactively to Aug. 1.
These pay increases are higher than those proposed by Wu in August. The mayor suggested raising her annual salary to $230,000 and the councilors' annual salary to $115,000. This proposal came after a monthslong review of the city's compensation rates. The Compensation Advisory Board reviewed these findings and issued recommendations for salary bumps, which Wu echoed.
Boston worked with Deloitte Consulting for this work, reviewing 17 similar communities both in Massachusetts and across the country, the Globe reported. They studied nonelected positions and found that, on average, Boston salaries were less than the market median.
While the council voted to increase their salaries and Wu's salary higher than she recommended, the rest of her proposal was kept in place, according to the Globe. Officials in appointed positions like the head of the city's legal department and the fire and police commissioner will see higher pay now.
"Increasing the salary ranges for certain appointed positions will ensure that the City has competitive benefits to attract and retain the most talented and diverse employees while recognizing the cost of living in the City and what comparable positions make in the public sector," Councilor Ruthzee Louijeune, chair of the council's government operations committee, wrote in a report.
Newsletter Signup
Stay up to date on all the latest news from Boston.com