North Carolina vs. Syracuse prediction: how we're betting this ACC matchup
Finding a strong play on Tuesday night's game total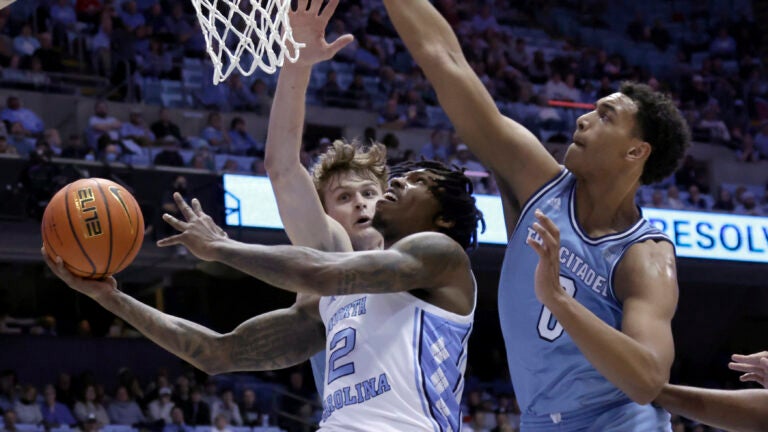 We have a North Carolina vs. Syracuse prediction as the Tar Heels (14-6) seek to extend their winning streak to four games.
As for the Orange, they're probably playing a bit better than some might've expected. After all, Syracuse is in the top half of the conference with a 6-3 mark.
However, the Orange will face a stiff challenge with the Tar Heels coming to town.
In this preview, I'll share my projections for the game and explain why the total might provide the best opportunity for bettors to cash a ticket in this matchup.
North Carolina vs. Syracuse odds
Odds provided by Caesars
Spread: UNC -4.5 (-108) vs. SYR +4.5 (-112)
Moneyline: UNC (-170) vs. SYR (+140)
Total: Over 149.5 (-110) | Under 149.5 (-110)
North Carolina vs. Syracuse pick
Over 149.5 or better
North Carolina vs. Syracuse analysis
Let's jump right into the numbers for this game, as my model makes North Carolina a four-point road favorite.
Thus, there's little wiggle room in the point spread with the Tar Heels available anywhere from -4 to -4.5 in the market.
As for the total, we've seen as high as a 2.5-point move to the over at some shops after it opened at 148. I must admit that I agree with the action, as my numbers projected a total of around 149.75 points.
The critical thing to note for this matchup is that both teams play with an up-tempo style. According to TeamRankings, both are averaging over 70 possessions per game.
And if we focus on the Tar Heels, they're tied for 36th in the country with 74 possessions per game.
One area I like to explore when playing a total is how the teams shoot from the perimeter. It's worth noting that Syracuse is tied for 48th with a 36.6% 3-point percentage.
But what's strange is that Syracuse is tied for 327th with only 17.4 3-point attempts per game.
Syracuse's lack of 3-point attempts is very puzzling, considering that it's one of the better perimeter shooting teams.
And when you consider that the Orange rank 351st in opponent 3-point field goals (9.6 per game), one might think they'd attempt more perimeter shots to narrow the scoring gap.
Moreover, Syracuse ranks second-to-last in opponent 3-point attempts with 28.7 per game.
Another factor that could point to a high-scoring game is free-throw shooting. The Tar Heels rank seventh in the country with 24.9 attempts, and they're second with 18.6 free-throw baskets per game.
Thus, we could see plenty of scoring opportunities in this matchup with the game clock turned off.
Lastly, the over has been on quite a run in Syracuse games with eight straight cashes.
And given the tendencies we examined for both teams, I think there's a good chance we'll see that streak continue on Tuesday night.
This content was created by a Boston.com partner. The editorial department of Boston.com had no role in writing, production, or display. Boston.com may be compensated for publishing this content and/or receive a commission on purchases of products or services described within the post.