PGA Tour predictions: our two best derivative bets for the Farmers Insurance Open at Torrey Pines
The best value play for top-10 market, top-40 market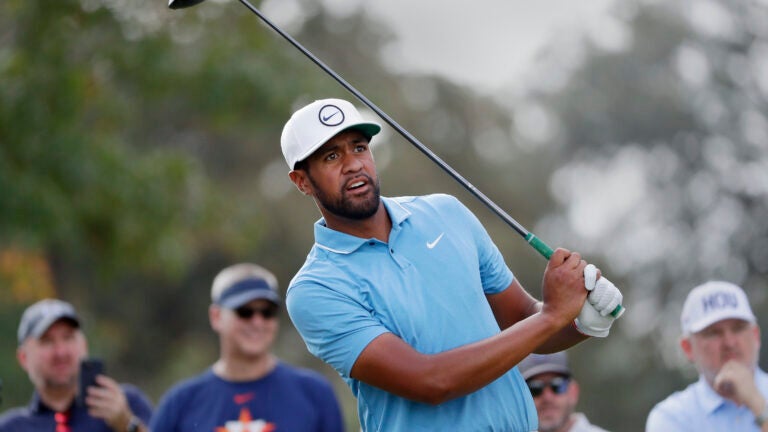 The Farmers Insurance Open gets underway Wednesday from Torrey Pines, and we're here to offer a few PGA Tour predictions for the event.
Having already outlined our two favorite outright selections for the event, we now transition into the derivative markets. By applying my statistical modeling (see below) and relevant course history, I've landed on two players that show value in respective markets.
Odds come courtesy of BetMGM and are reflective at time of writing.
Methodology
Before we get to the picks, it's important to note the statistics I used to construct a model. By doing this, it helps sort the field and allows me to identify the best bets. Here's the model:
Strokes-Gained: Off The Tee (10%) & Driving Distance (5%)
Strokes-Gained: Approach (15%), Proximity: 175-200 yards (5%), Proximity: 200+ yards (5%)
Greens in Regulation Gained (10%) & Strokes-Gained: Short Game (5%)
Bogey Avoidance (10%)
Par 4 Efficiency (10%), Par 4 Efficiency: 450-500 yards (5%)
Par 5 Efficiency (10%), Par 5 Efficiency: 550-600 yards (5%), Par 5 Efficiency: 600-650 yards (5%)
Farmers Insurance Open Derivative Bet No. 1
Tony Finau Top-10 Finish (Ties Included) (+100)
Not only does Finau rate out quite well in my statistical model, but he owns an excellent history at Torrey Pines.
Although he missed the cut at this event in 2022, Finau posted consecutive top-10 finishes at the 2020 and 2021 versions of this tournament. Expand the sample to include the three prior tournaments and bettors will find he's recorded a top-10 finish in four of his past five in which he made the cut.
As for the modeling, Finau ranks second overall in the 24-round projection and first overall in the 50-round projection. Even in terms of the former model, there are few flaws with Finau in terms of the key statistical measures.
For example, he's 18th in SG: OTT, driving distance, SG: APP and GIRs gained while ranking 11th in bogey avoidance. Furthermore, he's sixth in Par 4 Efficiency and 18th in Par 5 Efficiency.
What's more is that Finau is (historically) at his best when conditions are difficult. For his career, he's gaining +1.16 strokes/round on "difficult" courses compared to +1.00 strokes/round on "easy" tracks and +0.98 on "average" courses.
Add in his relative comfort on poa greens — ninth in birdies or better gained, 24th in bogey avoidance over his past 24 rounds on the surface — and I'll back Finau up to -110 in this market.
Farmers Insurance Open Derivative Bet No. 2
Hayden Buckley Top-40 Finish (Ties Included) (-110)
Buckley missed the cut here last year in what's proved his only appearance at Torrey Pines, but there's more to the story.
Buckley actually played the South Course, the more difficult of the two, better, shooting a 71 vs. a 72 at the North Course. Plus, he gained +2.1 strokes tee-to-green for the event, including +1.2 on approach.
This year, I'm expecting some positive regression for Buckley, who sits seventh overall in my 24-round model. Over that span, he's third in SG: OTT, 10th in GIRs gained and 27th in bogey avoidance.
Further, Buckley is an impressive 11th in Par 4 Efficiency and 28th in Par 5 Efficiency.
He's also at his best on longer hole types, ranking 15th in efficiency on Par 4s measuring between 450 and 500 yards and fifth in efficiency on Par 5s between 600 and 650 yards.
Finally, Buckley is a bit of an expert on poa greens and has gained +0.32 strokes/round on the surface, whereas he's losing strokes on bent, bermuda and paspalum greens.
As a function of those metrics, I'll back Buckley up to -120 to secure a top-40 finish this year.
This content was created by a Boston.com partner. The editorial department of Boston.com had no role in writing, production, or display. Boston.com may be compensated for publishing this content and/or receive a commission on purchases of products or services described within the post.