Celtics vs. Suns prediction: Injury report is key to picking a winner
Check the status of this key player before placing your bet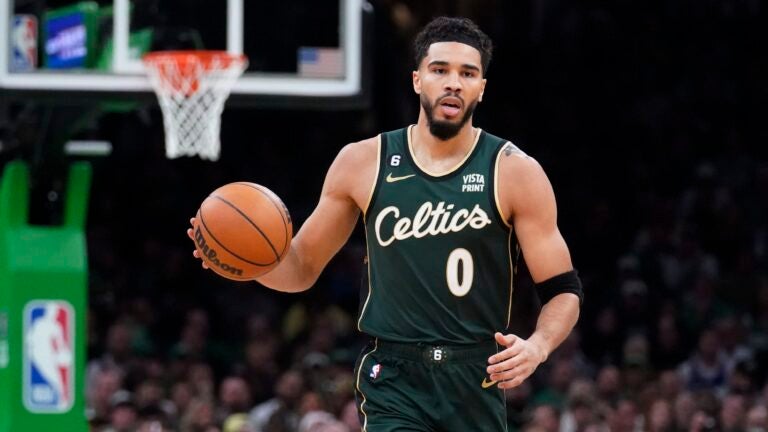 After a humbling 130-111 loss to the Dallas Mavericks, the Phoenix Suns will try to get back in the win column on Wednesday night.
The only problem is they host a Celtics team with the best record in the league at 20-5.
Phoenix could welcome back Chris Paul after the veteran floor general missed more than four weeks with a heel injury.
Paul was upgraded to questionable for the game. I'll share why the Suns might be well-equipped to slow down the Celtics if Paul is cleared to play.
Check out our expert's ranking of the top mobile casino sites, real money gambling apps for 2022
Celtics vs. Suns odds
Spread: BOS -1.5 (-108) vs. PHO +1.5 (-112)
Moneyline: BOS (-118) vs. PHO (+100)
Total: Over 230.5 (-110) | Under 230.5 (-110)
Celtics vs. Suns pick
Lean Celtics ML -118
Celtics vs. Suns analysis
It's possible to provide two completely different handicaps based on whether Paul can suit up. The Suns have remained afloat in his absence, winning nine of 14 games.
However, a closer look reveals that the schedule might've worked out to their advantage.
I might've been too quick to praise the Suns on their ability to get sufficient production from their bench with Paul sidelined.
I've since gone back to look at their schedule and now deduced that they had somewhat favorable matchups in the games they won.
Let's look at the teams they beat: Timberwolves (11-12), Warriors at home (2-10 on the road), Knicks (11-13), Lakers (10-13), Pistons (7-19), Jazz (6-8 on the road), Kings (13-9), Bulls (9-14) and Spurs (6-18).
Those nine teams have a combined record of 94-122. That's not at all inspiring when you have a juggernaut team like the Celtics coming to town.
I'm struggling to think how the Suns can match up with Boston's firepower.
They're already without Cameron Johnson, who had surgery on Nov. 8 to remove part of his meniscus.
However, if they can get Paul back, it would be a considerable boost.
One thing that Phoenix does exceptionally well is defending the 3-point line. According to TeamRankings, the Suns are tied for fourth in the league in opponent 3-point field goals (11.0).
But more importantly, they do an excellent job running shooters off the perimeter, as they're allowing a league-low 30.1 3-point attempts per game.
You have to defend the perimeter to have a chance against the Celtics.
Boston ranks first in 3-pointers made (16.6 per game) and second in attempts (41.4 per game).
This style of play is clearly by design for the Celtics. They're shooting a league-best 40.2% from behind the 3-point line.
Any team that puts up numbers like that will be tough to beat on any night.
I often enjoy looking at situational spots, as I wanted to see how the Suns have performed off a blowout loss of 19 or more points.
According to our Action Labs database, Phoenix is just 3-8 against the spread (ATS) in their past 11 games in this spot.
Moreover, they're 0-4 ATS in their past five games in this spot.
I'd feel better about backing the Celtics if Paul doesn't play. But if he returns, I'd prefer to pass on the game altogether.
That would allow me to fully observe how the Suns defend the perimeter and assess whether other teams can adopt a similar defensive strategy moving forward.
This content was created by a Boston.com partner. The editorial department of Boston.com had no role in writing, production, or display. Boston.com may be compensated for publishing this content and/or receive a commission on purchases of products or services described within the post.