Warriors vs. Grizzlies prediction: our best bet for Wednesday's Western Conference contest
Will Warriors continue strong run at home vs. Memphis?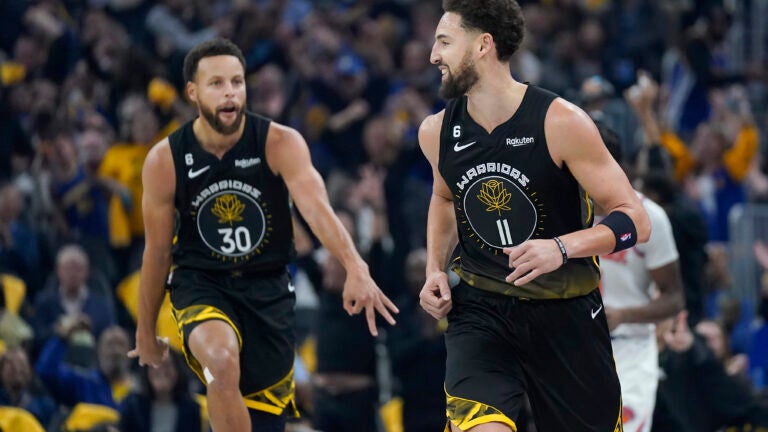 Ahead of tonight's prime-time NBA showcase, we're set to provide our Warriors vs. Grizzlies prediction and best bet.
Neither team arrives at this game in stellar form and will be looking to right the ship on Wednesday. For Memphis, they've lost three games in a row after winning 11 straight while Golden State is 3-3 in their past six games.
As it stands, the Warriors are a three-and-a-half-point home favorite tonight with the total set at a whopping 245 points. Those interested in the Grizzlies can take the points or +136 on the moneyline.
Warriors vs. Grizzlies Prediction + Best Bet
Same-Game Parlay: Warriors Moneyline + Steph Curry 25+ Points (+123)
To some, the fact the 10th-place Warriors are a favorite against the second-place Grizzlies could be a head-scratcher, but there's good reasoning behind it.
So far this season, the Warriors have established themselves as a remarkably reliable home side while the Grizzlies have struggled to earn wins away from home.
The Warriors are 17-6 straight up at the Chase Center and find themselves in a perfect buy-low spot following four consecutive home losses. Memphis is a dismal 11-13 straight up away from home, including three consecutive losses.
Plus, this is a Golden State squad that previously demonstrated home superiority over Memphis. When these sides met on Christmas Day, the Warriors produced a 123-109 victory — in a game where they didn't have Steph Curry available.
Now, the former MVP is back in the lineup and Golden State faces a Grizzlies defense that sees a dip in form when playing away from home. Through 24 road games this season, Memphis is allowing 115.8 points per game, up from a season-long average of 112.4 points per game.
Meanwhile, Golden State's offensive production goes up slightly at home. Even if you include the games where Curry didn't feature, the Warriors are averaging 118.1 non-overtime points per game at home, up from a season-long average of 117.6.
Without their normally reliable defense, I question how Memphis will contain a potent Warriors attack and stay in this game. Thus, I'll back the Warriors to win outright as the first leg of this parlay.
From there, we move onto Curry to grab 25 or more points tonight.
Since returning from his injury, Curry has taken part in six games and has surpassed this requirement in three straight contests. For the season as a whole, he's reached this mark in 22 of the 32 games in which he's seen the court.
Bettors should also expect him to have success against the Grizzlies, who struggle to defend the area of the court where Curry thrives.
Per dunksandthrees.com, the Grizzlies are 11th in effective 3-point percentage allowed vs. first and third, respectively, in rim and mid-range shooting percentage.
Seeing as Curry leads the Warriors in 3-point percentage amongst players with 10 attempts per game, expect him to unload from distance and rack up points in a hurry.
Back this same-game parlay at +110 or better.
This content was created by a Boston.com partner. The editorial department of Boston.com had no role in writing, production, or display. Boston.com may be compensated for publishing this content and/or receive a commission on purchases of products or services described within the post.