Caesars promo code BOSTONFULL: find this stellar NFL Sunday boost
Use this Caesars bonus for NFL Week 12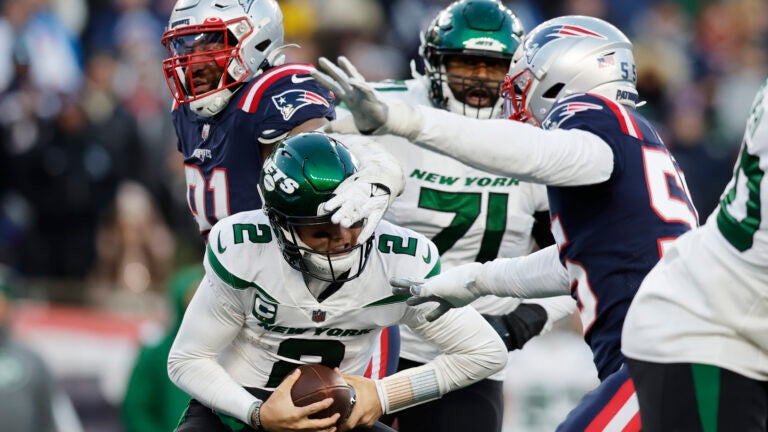 Boston.com readers can claim an amazing boost with Caesars Sportsbook promo code BOSTONFULL for an insurance bet up to $1,250.
If you're looking for a profitable boost on Caesars Sportsbook, look no further than promo code BOSTONFULL where you can get $1,250. If you lose, you get your money back in future bets.
NFL Week 12 preview
Use Caesars boost to back the Bears
The Chicago Bears are having a tough, but enjoyable season. They're only 3-8 (1-5 on the road), but they've unlocked Justin Fields' talent. He still needs to be more accurate throwing the ball, but he's learned how to move the ball with his legs as one of the more dynamic athletes on the field on any given Sunday.
As much as I enjoy the Bears and think they have some good football left in them, this is also a bet against their opponent: the New York Jets.
Caesars Sportsbook has the Jets as 4.5-point favorites on the spread. Their defense is legitimate, and they have some nice offensive weapons, but Zach Wilson is making a case to be the worst quarterback in the NFL.
I don't trust he'll be able to put up enough points to cover a 4.5-point spread.
There's a world where the Bears surprise some folks and actually win this ball game, but after the Jets' strong performance against the Patriots, I don't think Chicago will be ready for a big-time win.
This game will probably be within a field goal.
This content was created by a Boston.com partner. The editorial department of Boston.com had no role in writing, production, or display. Boston.com may be compensated for publishing this content and/or receive a commission on purchases of products or services described within the post.