Car News
Elon Musk and Tesla resolved one issue, but face others
Musk's sudden reversal on the buyout plan, announced late Friday night, may prompt outsiders to take a more skeptical look at the company's bottom line and Musk's promises.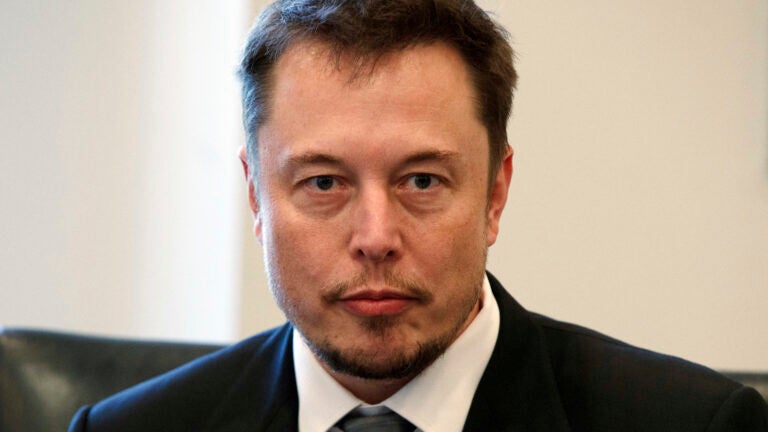 So Tesla is no longer seeking to go private. Now what?
On Monday, the electric carmaker began to take stock of the residual damage from its August whirlwind — including the prospect of harsher scrutiny of its bottom line and of its chief executive, Elon Musk.
In the past, analysts, investors and even admirers of the company were sometimes willing to overlook quarterly losses and missed targets because of the persuasiveness of Musk's long-term vision.
But his erratic course over the past few weeks and his sudden reversal on the buyout plan, announced late Friday night, may prompt them to take a more skeptical look at the company's bottom line and Musk's promises.
Staying Public https://t.co/gUrAnInBOu

— Tesla (@Tesla) August 25, 2018
"Now that the going-private process is out the window, we can go back to valuing the company on fundamentals," said Jeffrey Osborne, an analyst at Cowen & Co. Tesla's core auto business is "extremely challenged," Osborne said, adding that he found it "hard to believe" that Tesla would deliver on Musk's promise to generate a profit and positive cash flow in the current quarter.
Other analysts voiced similar sentiments, noting damage to Musk's credibility and concerns over the distraction the going-private issue had caused.
Musk set off a frenzy in the markets by announcing on Twitter on Aug. 7 that he had "funding secured" for Tesla to go private and buy out shareholders at $420 a share. It later became clear the funding was less than secured, and he posted the tweet without first briefing Tesla directors or holding in-depth discussions with investment banks.
Monday provided the first chance for investors to signal their reaction to the about-face, and they sent Tesla's stock lower than its Friday close, though not by much. It closed at $319.27, a decline of barely 1 percent.
The shares had reached nearly $380 immediately after Musk's Aug. 7 declaration before falling back, indicating doubt about his ability to carry off his plan. But they remain comfortably above the sub-$300 level where they were trading in July before Tesla's quarterly earnings announcement, and its declaration that it saw profitable quarters ahead.
Of course, there are still the short-sellers — those betting against Tesla in the markets, whose sway was a major motivation for Musk to seek to flee the public markets. They have not been neutralized.
And major questions remain, including how the company will manage its financial challenges as it scrambles to meet the production goals for the Model 3 sedan, the lower-priced offering it has called the key to its profitability, and the legal and regulatory issues that have kicked up by the going-private gambit.
Can Tesla meet its production goals?
One of the most critical tasks is ramping up production of the Model 3, the car Musk is counting on to increase revenue and shore up the bottom line. He has said the company needs to make 5,000 a week to become profitable, and it reported hitting that mark in the final week in June. Since then, however, analysts believe the Model 3 line has been operating at a slower pace on average.
Osborne said he suspected that the company was averaging about 4,000 a week or less. One red flag in his mind is the gigantic tent constructed recently outside Tesla's plant in Fremont, California, to house a third Model 3 assembly line — a highly unusual means of increasing production.
"The tent shows there's clearly an issue with throughput," he said. "Making cars in a tent obviously wasn't the way Tesla originally planned it."
Karl Brauer, executive editor at Cox Automotive, a research firm, said the time that had been needed to reach full production capacity was a clear contrast with an established automaker's rollout of a new model. Tesla is still working out kinks more than a year after starting production.
"With most automakers, it's normal that full capacity is not reached in the first month or even after three to six months," he said. "But certainly within a year, you're at high volume."
As more Model 3 cars have been delivered, questions about the quality of the cars' construction have cropped up. The investment bank UBS recently commissioned a team of engineers to deconstruct a Model 3 and reported uneven gaps between the car's steel panels, missing bolts and components held in place by plastic zip ties.
Osborne said he had observed uneven panel gaps in new Model 3s himself. "Tesla's core competency is in design and battery technology," he said. "They are having trouble with manufacturability."
One photo circulating on Twitter showed a Model 3 with a brown interior panel on one door and a white one on another. A Tesla spokeswoman acknowledged the mistake and said the company had contacted the owner to resolve the matter. But she said the company had seen "huge improvements in Model 3 quality" and steady improvements in customer satisfaction since the start of the year, even as output increased.
What is Tesla's financial position?
Tesla is a fast-growing company that needs huge amounts of cash to finance its production. If the company fails to sell enough Model 3 cars in the coming months, its cash might dwindle to a precarious level.
The company had $2.2 billion on hand at the end of June. In the second quarter, its operations used $130 million of cash, and the company laid out $610 million in capital spending. Selling a lot more Model 3s could stop the cash drain in its core operations, and Tesla has slashed its plant and equipment spending. After the company reported second-quarter earnings this month, Musk said, "Our goal is to be profitable and cash-flow positive for every quarter going forward."
But any problems with Model 3 production, or any shortfall in sales, could leave Tesla low on cash. The company may also need to find money in the next few months to repay holders of convertible bonds. If Tesla's stock is trading above a certain price, the company may be able to repay the holders in shares; otherwise, the holders may demand cash.
Paying with cash instead of shares could require around $1 billion to repay bonds that fall due in November and March.
Some analysts expect the company to try to tap the markets. Musk has said he does not expect to do so by issuing new shares. But Osborne, the Cowen analyst, wrote in a research note Sunday that he expected Tesla to raise $2 billion in the fourth quarter through an issue of convertible bonds. But the botched effort to take the company private could make it harder.
What cloud does the SEC cast?
The Securities and Exchange Commission's interest in Musk's "funding secured" declaration has not been put to rest with the decision to stay public. The uncertainty about regulatory penalties could seriously hinder raising capital and prompt Wall Street firms that arrange securities offerings to progress with caution.
"It was clearly incomplete disclosure," Peter Henning, professor of law at Wayne State University, said in an email. "The issue is going to be whether the SEC decides it was fraudulent, whether it misled investors. The danger for Tesla is if the SEC decides to go forward with a fraud case."
Banks and other firms providing financing will want clarity about the potential course of the investigation, because underwriters and advisers would face legal penalties for any misleading or incomplete disclosures in the offering documents, Henning said.
"As part of the due diligence, there will be a demand for lots of disclosure, which Tesla (and Musk) don't seem to like to do," he said.
(In announcing that Tesla was dropping the maneuver to go private, Musk declared in his statement Friday night that he was nonetheless convinced that there had been "more than enough funding" for it.)
Tesla's directors may also have a more fundamental question to consider: whether Musk is the right person to lead the company. "Given the drama he's created, and the SEC's investigation around that drama, the question is where the board goes next," said Charles Elson, a professor specializing in corporate governance at the University of Delaware. "They have to decide what to do with him."
On Friday night, the board members declared, "We fully support Elon as he continues to lead the company moving forward."