Car Culture
Waze reveals the worst times to drive around the Fourth of July
Here's how to plan for the busy holiday stretch if you're driving in the Boston region.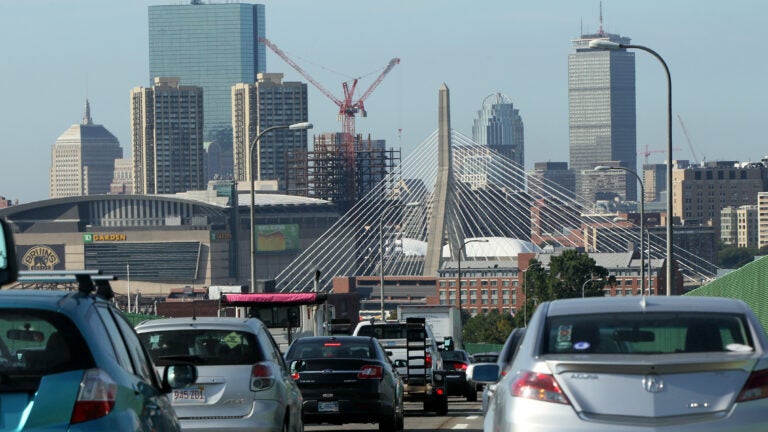 AAA estimates that 44.2 million Americans will travel more than 50 miles from home during the Fourth of July holiday stretch, which means that 2017 could be the busiest Independence Day ever.
"Strong employment, combined with rising incomes and higher consumer confidence, bode well for the travel industry," Mary Maguire, a AAA Northeast official, said in a statement. "This historic number of travelers will add to an already bustling summer travel season."
These predictions are why we asked the folks at Waze, the popular traffic app, for recommendations on when to avoid hitting the roads in the Greater Boston region.
Waze anticipates the following times will be the worst for drivers in the Boston region, according to Megan Stoner, a Waze spokesperson:
3 to 5 p.m. Thursday, June 29
2 to 4 p.m. Friday, June 30
11 a.m. to 1 p.m. Saturday, July 1
11 a.m. to 1 p.m. Sunday, July 2
11 a.m. to 1 p.m. Monday, July 3
3 to 5 p.m. Tuesday, July 4
To come up with these traffic predictions, Waze analyzed its users' habits during the 2016 Independence Day stretch, along with four weeks before and after the holiday.
This year, Waze also anticipates triple the typical traffic volume between 10 p.m. and 11 p.m. on July 4. Stoner suspects this increase will coincide with the conclusion of fireworks displays all across the land.
Keep in mind…
You can get up-to-the-minute traffic information from the following sources:
Visit live-updating traffic maps online at Boston.com/Traffic or visit Mass511.com.
Call 511 from your cell, or tune your radio to WBZ News Radio 1030.
Follow MassDOT on Twitter (@MassDOT) for updates on road and traffic conditions.