Car Culture
'You think you are leaving early, but it is never early enough'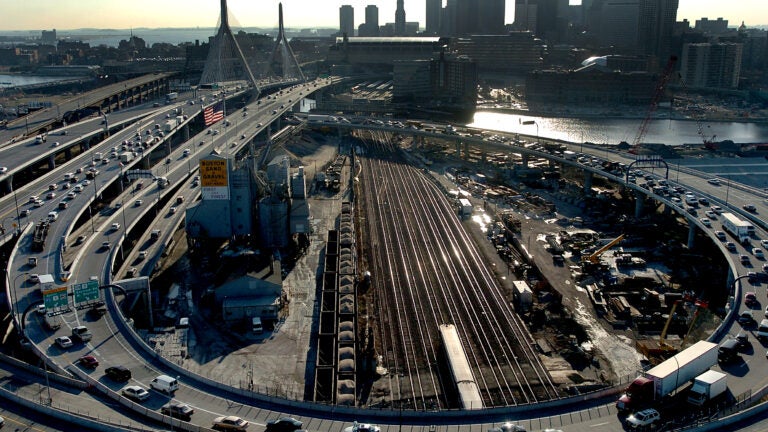 Remember the good old days of traffic, when backups, congestion, and delays were confined to what now seems like the quaint notion of "rush hour''?
Now the endless lines of brake lights are striking earlier and later — often seemingly at random — and in the process upending vacation patterns, triggering spousal tension, and forcing families to leave their homes at 5 a.m. for a day at the beach, as if they were fleeing the law.
"I don't even know when 'rush hour' is anymore,'' said John Paul, a spokesman for AAA Northeast.
And really, who could know? These days, rush hour is not even associated with a time when most people would be in a rush.
"You can now find rush-hour traffic on the expressway between Boston and Braintree on a Saturday or a Sunday,'' said Kristen Eck, WBZ NewsRadio 1030's helicopter traffic reporter.
"You think you are leaving early,'' said Alex Iacobacci, owner of Newbury Street's Avanti salon, ''but it's never early enough.''
The good — or the bad — news is that all this griping about traffic is not just the typical Boston grousing that everything was better "back in the day.''
Recent figures show that volume and travel times in some spots are significantly up from just a few years ago. A few problems stem from positive factors: Gas prices are relatively low, the economy is humming, construction is booming, and people with a little extra money in their pockets are getting out more. But an increase in fatal crashes and distracted driving are also slowing things down.
And it all means that traffic, and the fear of it, is now driving lots of decisions.
In Falmouth, Laura Tupper-Palches, an intern at a farm in Western Massachusetts, decided that setting her alarm for 4 a.m. on July 5 would be smarter than trying to get off the Cape the night of July 4. "I figured I'd get more sleep,'' she said.
Traffic dread has caused Beth Jones of Brookline to mislead her son's teachers with vague talk of family obligations so she can pull him out early on their way to visit her family in New York's Hudson Valley.
"I have PTSD from a few Thanksgivings and Easters when it took me five hours to get home,'' she said.
At the Blue Harbor House Inn in Camden, Maine, breakfast starts at 8 a.m., but guests stressed about the trip home have started asking Annette Hazzard, a co-owner, if she can make her famous eggs Florentine at 6:30 a.m. so they can hit the road.
She does, she said, but then regretted going public. "Everyone might ask for it.''
There are several ways to measure the congestion. One is by numbers, and we'll get to those in a moment. Another is by what might be called the shrink factor. People have started talking to their therapists about traffic.
Kyle Carney, a clinical social worker at the Mount Auburn Counseling Center in Harvard Square, said that traffic has gotten so bad that it's affecting relationships.
A common scenario involves the husband venting his frustration, Carney said. "And the wife feels this is intolerable, being in this car with you getting so irritated.''
The stress of being caught in backup after backup after a vacation causes a kind of domestic road rage, she says, in which couples turn on each other. "The traffic,'' she said, "almost negates the relaxing experience of being away.''
Traffic's unpredictability causes great angst,'' she said. "People will make a decision based on certain assumptions — like this is an hour round-trip — and then there's construction or an accident.''
Mothers on carpool duty stress out about kids waiting on the curb; people heading to the doctor worry they'll miss their appointment.
When you look at the statistics, it's no wonder everyone is stressed.
The number of miles driven in Massachusetts increased by 10 percent from the first quarter of 2013 to the first quarter of 2017, from 17.2 billion miles to 18.9 billion miles, according to Inrix, a Seattle-based firm that provides traffic data and analytics.
Despite the ever-growing sophistication of navigation apps, the backups are growing, with big increases outside of traditional peak hours, the numbers show.
Heading north on Interstate 93 out of Boston between 2 and 3 p.m. on a weekday, for example, the average travel time for the 11-mile stretch between exit 24 and exit 37 increased nearly 50 percent from May and June 2013 to the same period in 2017, from 12.5 minutes to nearly 18.
Going into the city on I-93 from the south, the average weekend noontime trip from exit 8 to exit 24 increased from 13.6 minutes in May and June 2013 to 22 minutes in the same period this year, according to Inrix.
The situation on the Cape is similarly dispiriting. Traffic going over the Sagamore and Bourne bridges — at any time of year — is now roughly double what it was during the same period in 1972, according to Steven Tupper, a transportation planner with the Cape Cod Commission, the regional land use, economic development, and regulatory agency for Cape Cod.
It used to be that if you waited until evening and hit the Sagamore after 8 on a Friday night you were fine, but now the bridge is sometimes busy at 10 p.m. or even 11 p.m., said Tupper.
"Traffic in January is now like what it used to be in August,'' he said.
In Lexington, crash-prevention expert Dan Strollo sees the effect of rush-hour creep in the calls he gets from senior citizens and others fearful about driving on crowded roads.
"In the past, they would try to get their errands done between 10:30 and 2, when the traffic was light,'' said Strollo, who runs In Control, a nonprofit safety program. "But people don't feel they have that opportunity anymore.''
Back on Newbury Street, Iacobacci, the hair stylist, described how traffic changes the math of a weekend away. "You used to be able to leave Friday morning,'' he said. "Now you have to leave on Wednesday, even if you don't want to, and come back on Tuesday.''