Car Culture
Here are the street closures and parking restrictions for Saturday's demonstrations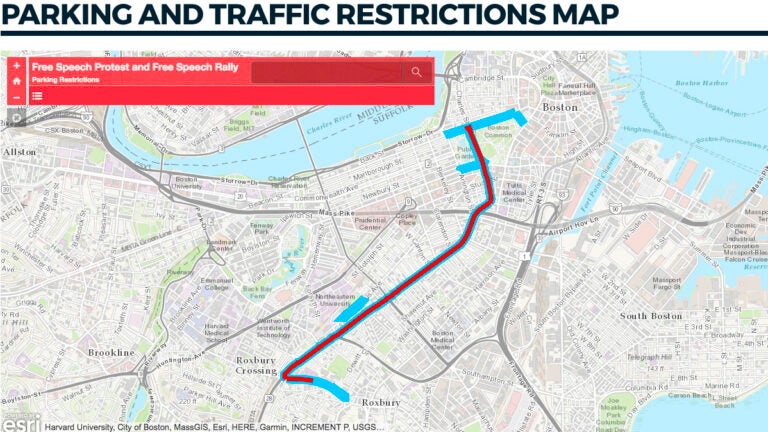 A few streets will be closed on a rolling basis Saturday morning in Boston and a number of no-parking zones will be in effect throughout the day as a controversial "free speech" rally and related counter-protests take place in the city.
It appears a majority of the restrictions will be in place to accommodate the "Fight Supremacy!" counter-protest, which includes a march from the Reggie Lewis Track and Athletic Center in Roxbury to the Boston Common.
You can view an interactive map of the restrictions here, and check the latest MBTA service alerts here or on Twitter (MBTA, MBTA Commuter Rail).
The city said drivers should expect rolling street closures and delays from about 9 to 11 a.m. along the march route. The streets that will be impacted include:
Tremont Street
From Malcolm X Boulevard to Charles Street
Charles Street South and Charles Street
Near the Boston Common
Feeder streets into Tremont Street
Cars parked in the following areas will start getting towed at 6 a.m. Saturday, the city said:
Beacon Street
South side (Boston Common, Public Garden side), from Arlington Street to Park Street
Boylston Street
North side (Public Garden side), from Arlington Street to Charles Street
Charles Street South
Both sides, from Tremont Street to Boylston Street
Charles Street
Both sides, from Boylston Street to Beacon Street
Columbus Avenue
Both sides, from Coventry Street to Camden Street
Malcolm X Boulevard
Both sides, from Shawmut Avenue to Tremont Street
Park Street
Both sides, from Beacon Street to Tremont Street
Tremont Street
Both sides, from Malcolm X Boulevard to Charles Street South