Car Culture
Polaris Camp RZR brings muddy, off-road fun to New Hampshire
Get ready for a weekend in the dirt.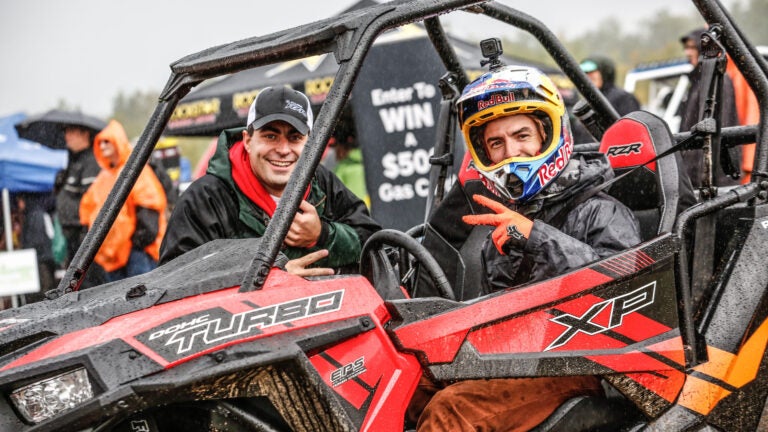 Plenty of off-road vehicles are designed for the pavement and the dirt, but what if you want something that was born to get dirty? Meet Polaris, a line of off-road vehicles (ORVs) that will take your through the mud and back again.
Polaris is celebrating 10 years of its RZR model at this year's Camp RZR in Berlin, New Hampshire. The weekend event runs Sept. 22-23 at Jericho Mountain State Park and promises plenty of fun for adults and kids. There are over 1,000 miles of trails to explore in the area, so you can turn it into a weekend full adventure.
"The Polaris team is excited for the annual Camp RZR East to begin in the off-road paradise of Jericho Mountain State Park," said Matt Boone, the Polaris RZR's brand manager. "We created Camp RZR as a way to say thank you to our passionate side-by-side community, and it's so energizing to see the thousands of friends and families who attend year after year."
Camp RZR will have two full days of events and demo rides, and you don't have to already own one to attend. If you're interested in buying one, specialists will be available to answer questions and help you figure out which ORV is right for your planned adventures.
The RZR family of ORVs offers something for everyone, from the casual off-road adventurer to the hardcore enthusiast. There's the RZR 570 with room for two passengers and a suspension system specifically designed to handle rough, uneven terrain. That suspension has 9 inches of travel so passengers experience a smoother ride. It also features an on-demand all-wheel drive system that helps you stay in control even on tight corners. The RZR 570 comes in at a starting price of $10,229.
If you have a family, then there are four-passenger options like the RZR S4 900, which has a higher horsepower engine combined with similar off-road driving dynamics. Pricing on this model starts at $18,499. Then there's the RZR XP 1000 for those who are ready to go all-in and want extreme performance out of their vehicle. This two-person model starts at $17,999 with a 110-horsepower engine, high performance all-wheel drive, and 18 inches of travel in the rear suspension.
Riders coming in from out of state need to register their machine in the state of New Hampshire. The cost is $40 per vehicle, and registration needs to be done in person rather than online, so plan to visit one of the multiple registration locations throughout the state before you head up north.
Competitive events, some held in mud pits, are scheduled for both days so you can test your skills. Even if you don't compete, it'll be a heck of a lot of fun to watch from the sidelines. It all wraps up with a concert and fireworks show on Saturday night. There's no extra fee to watch the concert, making this a fun weekend with the family.
Polaris Camp RZR runs from Sept. 22-23 in Berlin, New Hampshire. Tickets for the event are $10 for adults and $5 for age 17 and younger. More info at camprzr.com.