Car Culture
The route of this exclusive vintage car rally is a secret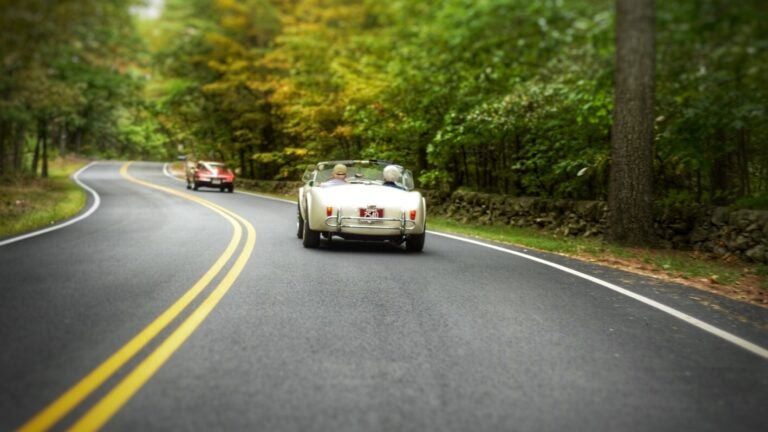 An automobile is meant to be in motion. You can ogle it in a museum all you want, but a sports car's natural habitat is to be at speed with the throttle open, the tires warm, and the engine's sound filling the air.
That's the ethos behind this Sunday's MotoTour, an exclusive rally that features some seriously stunning classic cars. It's held by the Larz Anderson Auto Museum and organized by Bill Kenney, vice president of the Museum's executive committee.
"I think most people who talk about Larz Anderson, everyone's story is a little similar," Keeney said. "My father took me to Corvette Day, and I kept coming back."
Keeney and others wanted to create an environment where people can become more involved with the museum. Now in its fourth year, MotoTour features a unique, almost cryptic format. Those participating know the date and time of the event, but until this week, did not know the start or end location. The drive route is kept a secret until the last minute.
"It is an opportunity for folks to become more involved in the museum," Keeney said. He wants folks to become more interactive with the museum, and have an opportunity to pull cars out of the garage that they don't always use.
MotoTour is a museum member event, but it is not strictly private. You can sign up to become a museum member, and if you have a vintage car and a passion to drive it, you can become part of the MotoTour as well.
"These are cars that don't always get miles on them,"  he said. "This is a great way for people to get to drive the cars they love, with people they enjoy."
Sunday, Oct. 1. More info is available at Larzanderzon.org.