Car Culture
'Extinct Car Day' celebrates vehicles from defunct manufacturers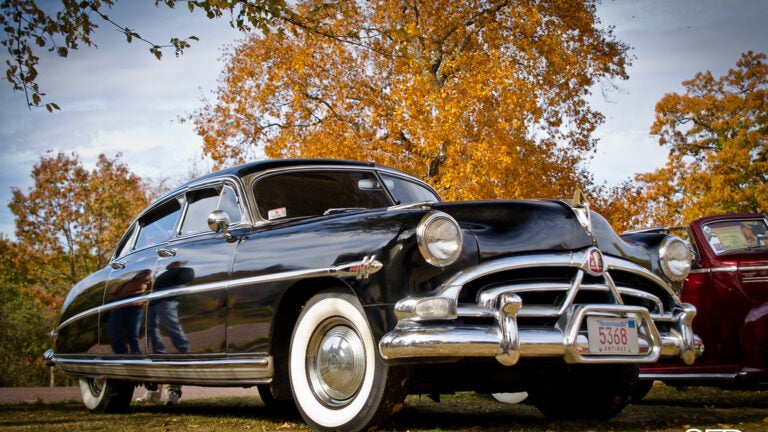 Since the dawn of the automobile, more than 1,000 car companies have opened and closed their doors, 300 of which were in New England. Even though many companies are long gone, some of their cars are still on the road.
This past weekend, the Larz Anderson Auto Museum in Brookline celebrated Extinct Car Day, a show dedicated to the continued existence of such vehicles. Notable brands included Plymouth, Hudson, and Packard. The Hudson Hornet was once a NASCAR icon, while Packards were considered the best luxury cars of their day.
Inside, the museum is showcasing high-performance cars from many eras, including a 1903 Stanley Steamer from a defunct automaker from Newton. This ornate-looking, brass-era car is one of only three in existence. Its two-cylinder steam engine made just 30 horsepower, but that was enough to scoot it up to a 90 miles per hour — an incredible feat for the day. It's a similar design to the 1906 Stanley Rocket, which set a land speed record of 127.66 miles per hour in 1908.
In case you missed the event, check out some scenes below:
For more information, check out Larzanderson.org or BSAAC.com for the Bay State Antique Auto Club. The Larz Anderson Museum routinely hosts lawn events throughout the spring, summer, and fall.