Car Culture
The 2018 New England International Auto Show is coming to Boston
See the latest models and take a test drive.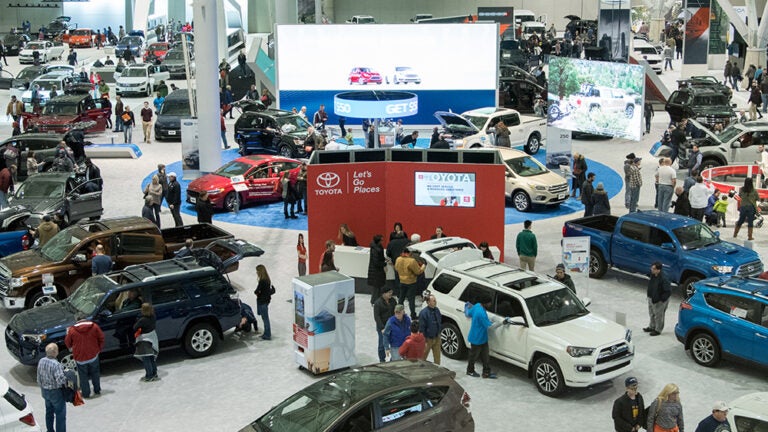 You can check out all the latest cars, take a test drive, and get an up-close look at exotic luxury vehicles at the 2018 New England International Auto Show, which is coming to the Boston Convention & Exposition Center next month.
This annual event is the biggest auto show in New England, and it's an opportunity to get a good look at the cars you're considering buying in 2018. Instead of running from one dealership to the next, you can experience all the latest models in one place.
"The auto industry is going through a revolution in technology," said Barbara Pudney, vice president of the Paragon Group, which produces the show. "We are so excited to be showing the public all the latest innovations in equipment, safety, and connectivity that will be available in the 2018 vehicle models at the New England Auto Show."
The show features vehicles from over three dozen lines along with product specialists who will be available to answer your questions without the pressure of being in a dealership. Most of the production cars on the floor will be unlocked, so you can open the doors, take a seat, and explore.
Vehicles expected at this year's show include the all-new 2018 Jeep Wrangler for off-road enthusiasts and the 2018 Chevrolet Silverado. Families looking for a new crossover will have plenty of choices including the 2018 Buick Enclave Avenir, 2018 Chevrolet Equinox, and 2018 Toyota RAV4. The 2018 Toyota Prius Prime and 2018 Hyundai Ioniq will be there for hybrid shoppers along with the 2018 Toyota Camry and 2018 Hyundai Sonata sedans.
If you're looking to take a test drive, then multiple automakers have opportunities. Chevrolet, Kia, Mazda, Mini, and Toyota will all be offering them at the show's largest ever Ride & Drive event.
And, of course, a perennial fan favorite is back once again: The Hypercar Highway offers a glimpse at exclusive vehicles you aren't likely to see during your daily commute. It includes over $10 million of cars from the likes of Bugatti, Ferrari, Pagani, Koenigsegg, and Lamborghini.
(Thursday, Jan. 11, through Monday, Jan. 15; Boston Convention & Exposition Center. $15 for adults, $6 for children, and free for kids under six. Hours vary. Tickets and more info available at BostonAutoShow.com.)