Car Culture
4 things you do not want to miss at the 2018 New England International Auto Show
From rare and exotic vehicles to classic muscle cars.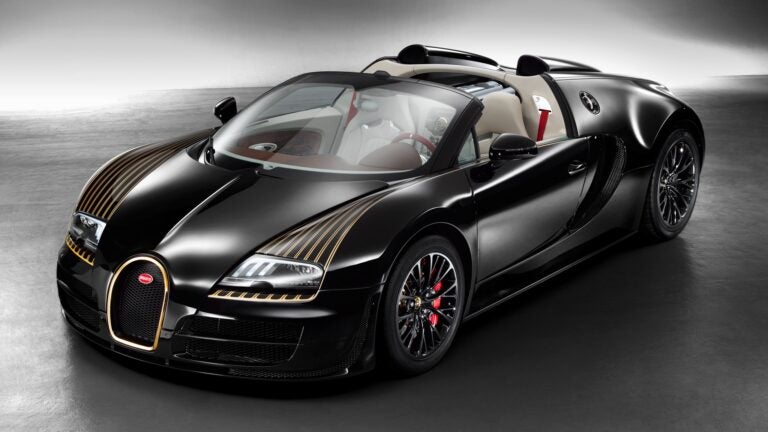 It's the biggest auto show in New England with hundreds of vehicles from over three dozen automakers and it's coming to the Boston Convention and Exhibition Center next week. The 2018 New England International Auto Show runs for five days and showcases all the latest models from SUVs to hybrids — and even supercars. Here's what you simply cannot miss at this year's show.
Hypercar Highway
Although you may be shopping for a practical vehicle like a commuter car or something that can haul the family around on weekends, you shouldn't miss the Hypercar Highway. This is your chance to get an up-close look at a collection of rare and exotic vehicles.
"Hyper-Car Highway is the road of dreams," said auto show producer Barbara Pudney, a vice president at Paragon Group. "It's a chance for show goers to see a collection of million-dollar, limited edition, ultra-high-performance sports cars that they may never see on a street."
It includes offferings from Bugatti, Ferrari, Pagani, Koenigsegg, Rolls-Royce, Maserati, Aston Martin, and Lamborghini with a combined value of over $10 million.
Muscle Car Showcase
Fans of classic cars won't want to miss the Muscle Car Showcase. Here you'll find a selection of restored and classic muscle cars from years past. Vehicles on display include a 1965 Chevrolet Corvette, 1965 Pontiac GTO, 1969 Pontiac GTO, and 1967 Shelby Mustang GT500.
"The ScrubaDub Muscle Car Showcase is an homage to the high-performance sports cars of the past," Pudney said. "These were products that made you look cool on the road."
Today's muscle cars will make you look just as cool with even more power and performance than the classics. Check them out on the show floor, and you may find one that's a perfect fit for your driveway.
Rides & Drives
Shopping for a new car often means driving around town to multiple dealerships to get some time behind the wheel of all the cars you're considering. At the New England International Auto Show, those cars are all in one place and many are available for test drives. You must be at least 18 years of age to take a test drive and have a valid driver's license.
You'll have the opportunity to drive the latest models from Chevrolet, Kia, Mazda, Mini, and Toyota at the show's largest Ride & Drive event ever. "It's a great way to see all the new technology in action," Pudney said.
It's also a chance for some drive time without the pressure of a salesman.
Instead of salesmen, automakers will have product specialists on hand to answer all your questions from available features to pricing with absolutely no pressure to buy. If you do find the car of your dreams at the show, then these specialists can help you find the closest dealer so you can turn your dream into a reality.
E-Mobility Pavilion
Electric and hybrid vehicles play an increasingly important part in how we get around. This includes not just cars, but also bicycles.
"Electric bikes are another form of vehicle transportation," Pudney said. "We felt it was appropriate to introduce this form of commuting, which has huge popularity in Europe, to our audience as the car lines also expand their options in electrics and hybrids."
The Electric Bike Association has a wide range of the latest electric-powered offerings to show off from bikes to cargo vehicles to experimental wheelchairs.
There will also be plenty of electric and hybrid vehicles on display throughout the show floor. This includes the Hyundai Ioniq, Hyundai Sonata, Chevrolet Bolt, Toyota Prius, Toyota RAV4, and the Toyota Mirai hydrogen fuel cell vehicle. Even the luxury automakers are getting in on the action with the Porsche Turbo S E-Hybrid Sport Turismo and the exclusive Ferrari LaFerrari hybrid supercar.
(Thursday, Jan. 11, through Monday, Jan. 15; Boston Convention & Exhibition Center. $15 for adults, $6 for children, and free for kids under 6. Hours vary. Tickets and more info available at BostonAutoShow.com.)