Car Culture
Here are the 10 most popular cars in Boston
The Honda Accord and Toyota Camry take the top spots on the city (and state) lists.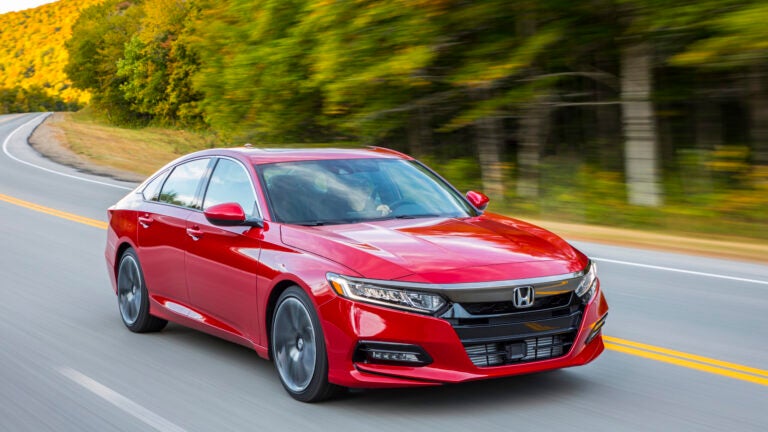 Does your car stand out? Or is your ride one of many others just like it? You probably have a good idea already, but there's a way to find out for sure.
The Boston Globe analyzed data provided by the Massachusetts Registry of Motor Vehicles of 4.6 million private passenger cars and trucks registered in the state. In Boston, the Honda Accord is tops, followed by the Toyota Camry and the Toyota Corolla, according to the newspaper's analysis.
Here's the list of the 10 most common vehicles in the city, along with the percentage of total vehicles:
Statewide, the Camry (3.53 percent) edges out the Accord (3.23 percent), followed by the Toyota Corolla, Honda Civic, Honda CR-V, Toyota RAV4, Chevy Silverado, Nissan Altima, Toyota Highlander, and Subaru Forester.
Don't drive any of those vehicles? This interactive graphic allows you to see which are the most popular in your city or town.