Car Culture
Check out these 3 key highlights at the New England Auto Show
Cars to see, cars to drive, and more.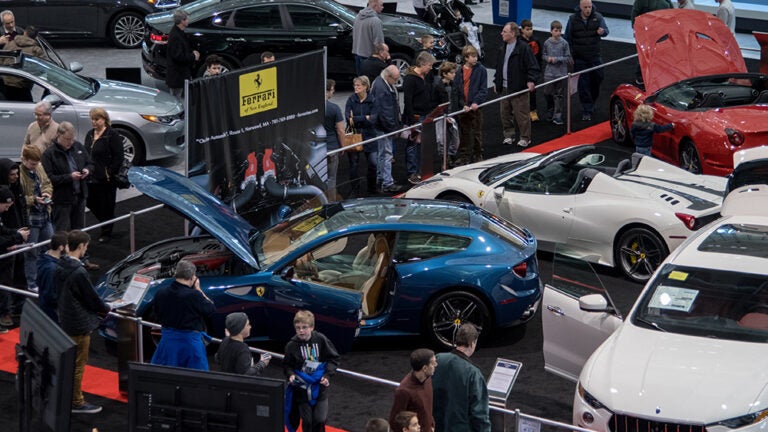 The annual New England International Auto Show is coming up from Jan. 17-21, 2019, at the Boston Convention and Exhibition Center.
As the biggest auto show in New England, there's a lot to see and do, but where to start? Here are three things you don't want to miss at this year's auto show. (Disclosure: Boston.com is a media sponsor of this year's show.)
1. Explore the show floor.
Plan to spend plenty of time wandering around the show floor, where you'll find hundreds of vehicles from automakers like Nissan, GMC, Chevrolet, Ram, Subaru, and more.
It doesn't matter if it's a crossover, truck, or sedan. You'll find a vehicle to fit every need, including modest commuter cars, luxurious sedans, trucks ready to do some work, and crossovers ideal for busy families.
An auto show offers a unique experience for those shopping for their next new car. Instead of having to drive from one dealership to the next, everything is under one roof.
"There are sneak peeks of some 2020s along with the 2019 lineups," said Barbara Pudney, vice president of the Paragon Group, which produces the event. "The show is the perfect place to learn about the latest technologies being developed by the auto manufacturers."
You can check out the car you think you want, look at the competition, and then wander right back over to where you started to double-check the differences. You might even discover a few new cars to consider when it comes time to buy.
2. Tour the Super Car Speedway.
Although the auto show is a great place to look at the options for your next new car, it's also a great place to get a look at the car of your dreams.
The Super Car Speedway will feature over $5 million of the most exclusive cars in the world. Look out for luxury models including the 2020 Bentley Continental GT, 2019 Rolls-Royce Cullinan, the 2019 Lamborghini Urus, plus vehicles from Maserati and Alfa Romeo.
3. Take a Ride and Drive.
There's plenty of browsing to do inside the convention center, but there's also plenty of driving to do outside of it.
Toyota is offering drives of the Camry, RAV4, Prius, and Highlander. Mazda will have the CX-3, CX-5, and CX-9 for crossover and SUV shoppers, along with the Mazda6, Mazda3, and Mazda3 hatchback.
(Thursday, Jan. 17, through Monday, Jan. 21; Boston Convention & Exhibition Center. $15 for adults, $6 for children, and free for kids under six. Hours vary. Tickets and more info available at BostonAutoShow.com.)