Car Guides
Was this a good car purchase for our grandson?
John Paul, AAA Northeast's Car Doctor, answers a question from a reader wondering whether a recent car purchase was a wise one.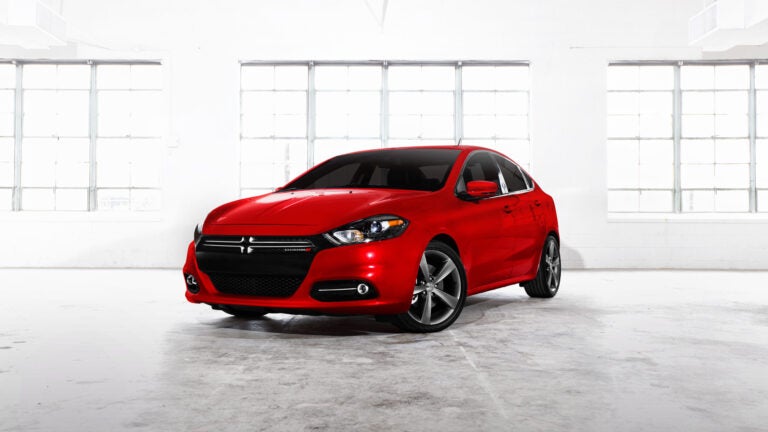 Q. We bought a 2015 Dodge Dart. Was this a reliable car to purchase for our grandson?
A. It depends on who you ask. Consumer Reports readers (not the magazine itself) gave it a pretty good report. JD Power — one of the largest rating companies — puts the car near the bottom of the reliability list. I would also put it near the bottom on reliability based on my experiences with the car. But it isn't all bad news. There are positives. It did well in crash testing, so it's a safe small car, and it gets pretty good fuel economy. It's also fun to drive. If you got a good deal on the car, just know that there may be some problems you'll need to deal with. 
Q. I'm considering an electric car in the future. I know you've driven some of the newest electric cars. What do you think of the Lucid Air? 
A. It's too early to tell. The specifications on the car look quite good. Lucid is offering three years of free charging. In some situations you can recharge in as little as 20 minutes. The range (400 miles in the base model) and performance are outstanding. Safety is well addressed with a full suite of semi-autonomous driving features. The starting price of the car is $77,400 and goes up to $161,000. At the end of last year, Lucid completed its factory in Arizona, and there are about 100 prototypes in testing. The last I read, production should start in the spring. Let me know if you buy one. 
Q. I'm looking for a fun project — maybe restoring an old Jeep or dune buggy, or even a kit car. I'm pretty handy with both mechanical items and electrical issues. What do you think about doing something like this? Is the expense worth the outcome? I have the garage space, and I'm newly retired, so I have nothing but time. 
A. A Jeep is a popular project. There are parts galore from specialty websites that only sell Jeep parts to RockAuto, CARiD, and CarParts.com. Jeeps can suffer from frame rust. The other common issue is transfer case failure (usually from running mismatched tires). There are plenty of dune buggy projects, although with legendary dune buggy builder Bruce Myers passing away this year, these once affordable projects have seemed to jump in price. Most are simple due to the VW Bug components and simple air-cooled engine. Here in New England, there are some great choices. Factory-Five has kits for Cobra roadsters, Subaru powered sports cars, supercars, and a classic 33 Ford hotrod. Then there is Smyth Performance which sells a kit that could allow you to make an Australian-style Ute out of a VW Beetle, Dodge Charger, Audi, or Jeep Cherokee. Anytime you build or restore anything, the reward is priceless. 
Q. I have a 2008 Ford E150 van with a small V8 engine and automatic transmission. The truck has about 175,000 miles on it. Last year, before I parked it for the winter, I noticed the idle becomes rough as it starts to warm up and the engine gets up to temperature. If I'm stopped, it almost feels as if it is going to stall. There's also a weird exhaust odor. Except for this, the van runs pretty well and gets about 15 miles per gallon. So far, there are no check engine light. Any ideas? 
A. It sounds as if the truck is running slightly lean. This would give you a slight stumble, rough idle, and an eye-burning exhaust smell, but would still behave acceptably on the road. I would look for vacuum leaks around the intake manifold and the EGR (exhaust gas recirculation) valve. That valve could also be sticking slightly open — causing the lean-running conditions. This vehicle is no fun to work on, so be a bit patient with the shop that works on it.  
John Paul is AAA Northeast's Car Doctor. He has over 40 years of experience in the automotive business and is an ASE-certified master technician. E-mail your car question to [email protected]. Listen to Car Doctor on the radio at 10 a.m. every Saturday on 104.9 FM or online at northshore1049.com.
Get Boston.com's browser alerts:
Enable breaking news notifications straight to your internet browser.