Car Guides
My car failed its annual state inspection. Now what?
John Paul, AAA Northeast's Car Doctor, answers a question from a reader dealing with a failed Massachusetts state inspection.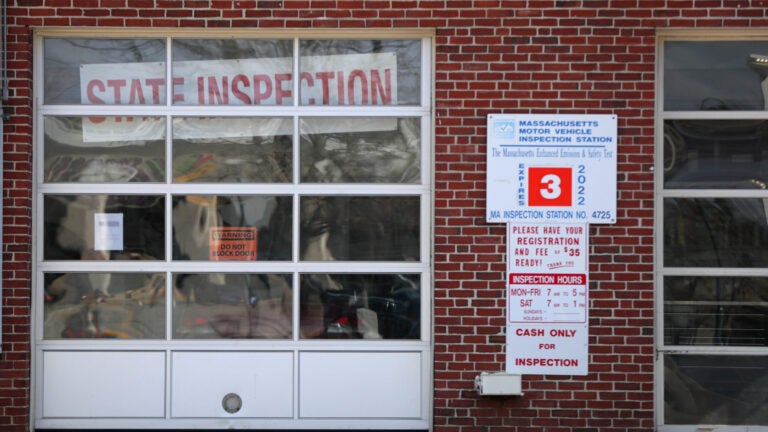 Q. I sent my son to my local gas station for an annual Massachusetts vehicle inspection, and he saw that the station was running a special for an oil change. He called me, and it sounded like a good idea, so I said okay. The car did not pass inspection. I have never had a car fail an inspection. The station said that it would be another fee for reinspection. They also told me I should drive the car for 30 miles at 55 miles per hour then come back. Is this a rip-off, and can I take it elsewhere for inspection at this point? The car is a 2018 Acura with only 13,000 miles on it. 
A. If the car failed for an emissions system issue, you have 60 days to get it retested. If you go back to the same inspection facility within 60 days, the retest is free. The hint may be that the shop told you to drive the car at highway speeds for 30 miles. This sounds like the emissions monitors have not set. I am curious if, when the oil change was performed, the mechanic cleared the computer memory rather than just resetting the oil change monitor. By doing this, the monitors would need to be set before the car would pass the emissions testing. You can also contact the Massachusetts program administrator www.mavehiclecheck.com. I have contacted them in the past, and found them very helpful.  
Q. In January, my 2011 Chevy Cruze with the 1.4 L turbo engine needed a new water pump, I noticed steam coming from under the hood. The car never overheated — just steam from coolant leaking on the engine. The car was at my local mechanic's shop all day to replace the water pump then I drove it home (just a couple of miles) that evening. The next morning, I took it for a test drive to see if there was any steam, and after a couple of miles, while stopped at a red light, the transmission made an unusual clunking sound. When the light turned green, the car wouldn't move, and the engine revved like it was in neutral. The transmission had completely failed, and the car only had 45,000 miles on it. Could the mechanic have unintentionally done something to cause the failure, like mistakenly draining the transmission fluid? I guess it could be a coincidence, but I find it odd that the transmission failed right after the water pump was replaced. It had no previous indications of shifting problems.
A. The water pump on the Cruze is a straightforward repair, and replacing the water pump would have no impact on the transmission. Interesting to note, depending on when the car was purchased and when the water pump was replaced, it may have been under an extended warranty. Some Cruze models had water pumps with a warranty of 10 years or 100,000 miles (whichever comes first). It couldn't hurt to send your repair receipt to GM customer relations to see if you can get reimbursed for the repair. The transmission, although somewhat problematic, has no such provision.
Q. I heard your positive review of the Chevy Bolt, and I'm considering buying electric. I like the car, it's small, nimble, and still pretty roomy. My problem is spending $40,000 for a small car. Do you think prices will come down? 
A. Just like anything that gets popular, prices will adjust. If you live in Massachusetts or Rhode Island there are some great discounts with www.greenenergyconsumers.org. Once you are on their site go to the "drive green" page. I saw a base model 2021 Chevrolet Bolt ($36,620 MSRP) at a local dealer with the variety of incentives stacked together selling for $15,995.  
Q. I have a boat with a 2.5 liter four-cylinder Chevy engine. The engine runs great but has an oil leak. Unlike my old truck that leaks a little oil onto the ground, I hate having oil leaking in the boat. What do you think of products that stop oil leaks? 
A. I am generally not a fan of "mechanic in a bottle" type products. That being said, working on a boat with an inboard engine isn't fun. Readers have told me they have had some luck with Lucas Oil Stop Leak and AT 205. I have a 12-year-old VW with an oil leak and may try AT 205. Stay tuned. 
John Paul is AAA Northeast's Car Doctor. He has over 40 years of experience in the automotive business and is an ASE-certified master technician. E-mail your car question to [email protected] Listen to Car Doctor on the radio at 10 a.m. every Saturday on 104.9 FM or online at northshore1049.com.
Get Boston.com's browser alerts:
Enable breaking news notifications straight to your internet browser.