Cars
In search of a new convertible during a 'late mid-life crisis'
John Paul, AAA Northeast's Car Doctor, answers a question from a reader looking for a fun new car.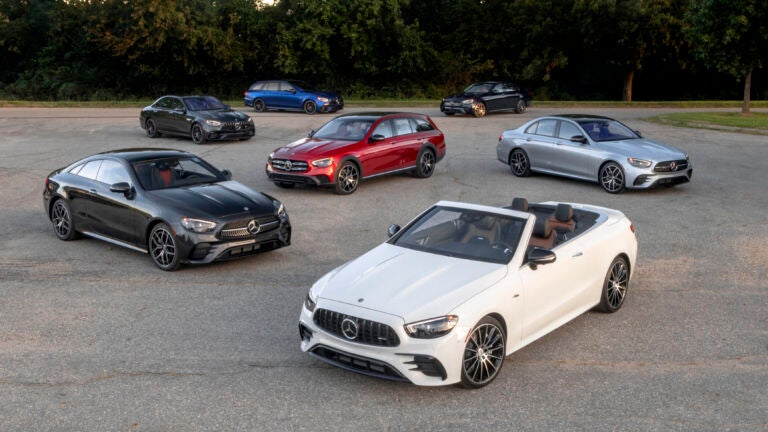 Q. Do you have any thoughts on new convertibles? I've looked, and as much as I like the Corvette or even the Ford Mustang, I feel like they are more of a younger person's car. My husband thinks I'm going through some late mid-life crisis (I'm 65), but I think it's time to stop saving and have a little fun. Any convertibles that you really like in the $70,000-$90,000 price range?
A. I think the Jaguar F-Type is a great looking and great performing convertible. I haven't evaluated one in a couple of years, but remember it as great fun to drive. One car that I recently spent some time in and enjoyed was the Mercedes Benz E-Class. This car had a sophisticated style, very good road manners, and you could easily carry on a conversation with the top down. With 369 horsepower available, it had all the performance that I would need. In addition, it had great lighting and all the latest safety technology.
Q. I received a recall notice on my 2017 Infiniti QX30 for a defective part in the steering column. After keeping the vehicle for several days, the dealership told me there are no repair parts available in the entire U.S. Should I try a different dealership or even Mercedes, or continue to drive the car?
A. Your Infiniti shares many parts with the Mercedes GLA and the steering shaft was supplied by Daimler (the parent company of Mercedes Benz), but it is a different part than the one used in the Mercedes GLA. Unfortunately, the lower steering shaft currently is a dealer-only part and not available in the aftermarket. From what I have read, Infiniti will provide a loaner car while the parts are on order and waiting to come in. Certainly, if the joints in the shaft show movement, the vehicle should not be driven.
Q. I have a 20-year-old Subaru outback wagon that just needed four new tires and a radiator replacement. My mechanic advised me that the exhaust system (approximately $2,000) will need to be replaced within three to six months. I'm now considering buying, and I was going to limit myself to Subaru, since that's what I am familiar with. I would drive my Outback forever if I could. It is the perfect car for me. Its visibility is unsurpassed. Do you have any thoughts as to whether it is advisable to buy at this time, or wait until inventory increases? After some road testing, I think an Impreza hatchback would fit my needs and budget. Are there specific packages you would recommend?
A. The Impreza would be a good replacement for your 20-year-old Subaru Outback. The dimensions of the Impreza hatchback are within inches of your Outback. Regarding package choices, the Impreza only has one option — manual or automatic transmission. All other features such as Subaru's safety system Eyesight, come standard. There are a few dealer-installed options such as cargo trays or remote starting. Regarding when to buy, dealers are in very short supply of vehicles due to the semiconductor (chip) shortage, and cars are routinely selling for well over list price. If you can wait a few more months until there is more inventory, you will be able to negotiate for better pricing.
Q. I went to a local parts store with my 2015 Chrysler. They did a free code scan and said I need a thermostat. Can a code scan detect something like a bad thermostat or did they just want me to buy a new thermostat and antifreeze?
A. Typically, when a shop of parts store offers a free scan, they are using a code reader. You didn't mention whether the check engine light was on. If it is, the store could have read a code for low coolant temperature. In a shop, they would use a more sophisticated tool that can accurately read the engine temperature. Starting from cold to hot, the technician can watch the temperature change, indicating the thermostat opening and closing. An abnormal low or high temperature will indicate a possible thermostat issue. A similar test can be performed by measuring the coolant temperature once coolant flow is detected in the radiator.
John Paul is AAA Northeast's Car Doctor. He has over 40 years of experience in the automotive business and is an ASE-certified master technician. E-mail your car question to [email protected] Listen to Car Doctor on the radio at 10 a.m. every Saturday on 104.9 FM or online at northshore1049.com.
Newsletter Signup
Stay up to date on all the latest news from Boston.com