Cars
Are all these repairs necessary on my 12-year-old car?
John Paul, AAA Northeast's Car Doctor, answers a question from a reader hoping to hold off on some recommended repairs.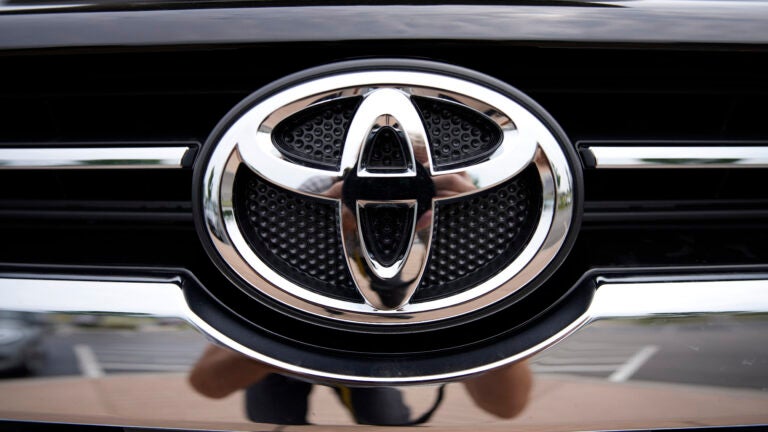 Q. I have a 2009 Toyota Highlander that is a wonderful car, and is approaching 100,000 miles. After my last oil change at the dealership, I was told a rear shock absorber was leaking oil. They suggested replacing the shocks at a cost of $800. I took the car to a private mechanic who located this same problem and suggested also replacing the mounts at a total cost of $1,000. Brakes will be needed soon — the car rides fine and it is hard for me to spend this $1,000 when the car seems fine. What are the consequences if I continue to drive it until there is a problem I can feel with the shocks?
A. Worn shock absorbers can lead to poor vehicle handling and excessive tire wear. Shock absorbers also wear gradually, so, you may not notice the degradation in the overall ride. The question is, how worn the shocks are and how much do you drive the vehicle? If the shocks are still doing their job but barely starting to leak oil, they could last much longer with no real consequence. If you were to create a priority list of brakes, tires, and shock absorbers, shocks would be last on my list.
Q. I purchased a used 2020 Ford Escape with 21,000 miles on it. It has many features that my old Toyota Corolla Matrix did not have. The dealership I used is reputable, and the car I purchased is a certified pre-owned and comes with a 100,000-drivetrain warranty. What are your thoughts on purchasing a high-tech component warranty? It will cover the backup camera, audio system, and other computer-related items. I know that these systems can get very pricey to replace. Am I taking a chance by not putting a components warranty on the car? The additional warranty will cost me another $1,500, and I need to purchase it within 30 days.
A. Some of these electronic systems can get very pricey to repair, but backup cameras, proximity sensors, and other systems typically have a very good lifespan, and for the most part I usually only see them fail during a collision. If this is the case, then the components would be covered under the vehicle insurance. Personally, I wouldn't spend the extra money of this type of warranty since the comprehensive warranty covers the next 12 months or 12,000 miles. As a side note AAA recently released a study about the high cost of repairing advanced driver assistance systems. In addition, AAA released a report about sensor degradation due to environmental reasons, such as mud, salt, and even bugs. These systems are something we recommend, but want consumers to know they can be expensive to repair and under certain conditions can have limitations. They are designed to work with the driver, not replace them.
Q. I have a 2007 Ford Ranger and I'm very happy with it except now it is rusting away. Even the rims needed replacement due to rot. I was at the dealer and looked at the new Ranger. It's much bigger and more expensive than my current rusty Ranger. The dealer told me that there is a new smaller truck, the Maverick. Do you know anything about it?
A. So far, I have only seen and not driven the Ford Maverick. It is closer to the size of your current Ranger, well-appointed and has a starting price of about $20,000. What is interesting to me is the base model is still a four-door truck, with a decent size (although smaller) bed, front wheel drive, and a hybrid. Something about a $20,000 truck, that gets 40 or more miles per gallon and seats five appeals to me.
Q. I have a 2015 Hyundai Sonata with over 105,000 miles. The check engine light came on with the code P2004. The auto parts store looked up the code and it has something to do with the intake manifold. Could the intake manifold need replacement? The car is only six years old.
A. Your Hyundai, like many cars, uses a device inside the manifold that changes air flow depending on how and when the car is driven. This a mechanical system with an actuator and baffle plate inside the manifold. The problem could be over time an excessive amount of carbon has built up and the flap shaft is not closing or opening fully. If all the mechanical parts are operating, the manifold may need to be replaced.
John Paul is AAA Northeast's Car Doctor. He has over 40 years of experience in the automotive business and is an ASE-certified master technician. E-mail your car question to [email protected]. Listen to Car Doctor on the radio at 10 a.m. every Saturday on 104.9 FM or online at northshore1049.com.
Newsletter Signup
Stay up to date on all the latest news from Boston.com