Cars
Do I need to address the ABS warning light?
John Paul, AAA Northeast's Car Doctor, answers a question from a reader who is seeing new dashboard warnings.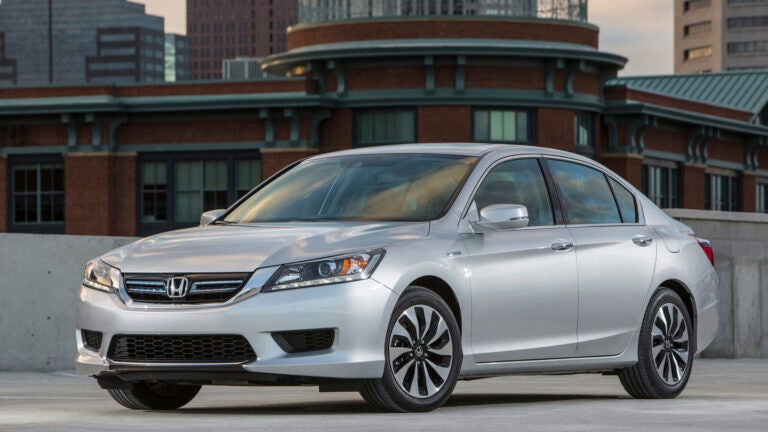 Q. My 2014 Honda Accord is displaying warning lights on the dash for ABS, handbrake, VSA, and power steering symbols. I have been told it is the ABS module. The check engine light is not on. Can you tell me if the car can pass inspection in Massachusetts since all these lights are related to ABS?
A. A vehicle with an ABS light on will be able to pass the Massachusetts safety inspection. The issue is that any red brake warning light is a failure. The reason is even though there may be no issue with the brake system, with the warning light illuminated you wouldn't know if there was an actual issue with brake hydraulics or the parking brake. The repair could be the ABS module, but I would also check battery voltage and all power and ground connections. I have seen as many poor connection issues as I have faulty modules.
Q. I have a question about gathering factory model specific information on a 1973 Volkswagen Super Beetle sedan. My son bought the car in 2011, and we've maintained it trying to stay to the OEM specs and parts as much as we could. My son is away at school and I have been keeping the car running and serviced. I am having a hard time finding reliable factory information. Internet searches are frustrating and the documentation we have so far is sometimes not enough.
A. You may be able to find a service manual on eBay. This website has some pretty good original parts for sale as well as information. There is Wagen-Werks which also has restoration parts. Bentley Publishers has a good range of books for early Volkswagens ranging from repair manuals to historical publications.
Q. My 2017 BMW X5, 5.0 came with run-flat tires which I have since replaced with traditional tires. I have called BMW to ask if they have a compact spare which could be used in an emergency, and they have responded that they do not. Is there an aftermarket company or a compact spare tire that you could recommend?
A. BMW doesn't make a spare tire kit for your vehicle. Since many owners don't like the idea of driving without a spare tire, aftermarket companies are addressing this need. After a bit of a search, I found a company on-line: Modern Spare. This company sells a complete kit, spare tire, and wheel as well and a jack and lug wrench for about $500. Although pricey, if I had a vehicle with conventional tires, I would want a temporary spare tire.
Q. I have a 2006 Volkswagen convertible, and the rear window is stuck halfway up. I can hear the motor, but the window won't move. What is wrong and can I fix it myself?
A. This is a typical failure; I have replaced both the left and right window lift mechanisms on my wife's VW. The system uses a cable arrangement to move the window on the track. You can buy a repair kit online for about $30. The repair is not that difficult, but it is time consuming. You need to remove the rear seat, door panel and window. Once you get to that point you should be able to remove the mechanism and replace the damaged parts. An extra set of hands is helpful. Take plenty of pictures and watch some videos on YouTube, and you should be able to repair it.
John Paul is AAA Northeast's Car Doctor. He has over 40 years of experience in the automotive business and is an ASE-certified master technician. E-mail your car question to [email protected] Listen to Car Doctor on the radio at 10 a.m. every Saturday on 104.9 FM or online at northshore1049.com.
Newsletter Signup
Stay up to date on all the latest news from Boston.com