Cars
Does my van need new shock absorbers?
John Paul, AAA Northeast's Car Doctor, answers a question from a reader who's unsure about the lifespan of his van's shocks.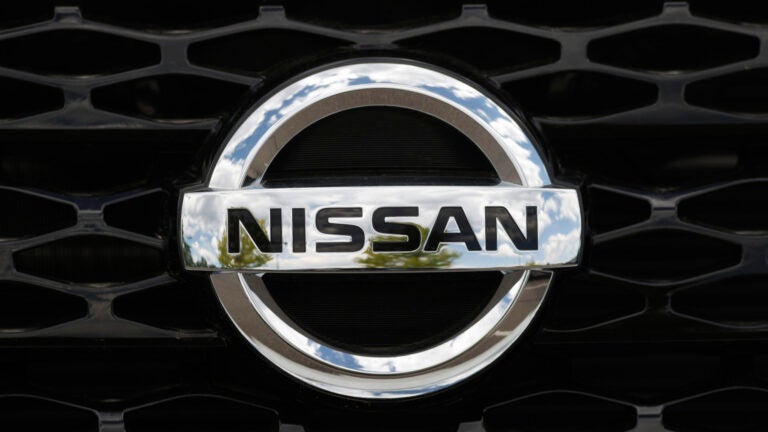 Q. I have a 2015 Nissan NV200 van. The maintenance guide does not mention shock absorber replacement. Are the shocks expected to last the lifetime of the vehicle?
A. I am glad to see you reading the vehicle owner's manual. Unfortunately, not every part in a vehicle has a specific replacement interval. Shock absorbers, like ball joints, radiator hoses, and drive belts, require periodic inspection. Shock absorbers can last as little as 20,000 miles and may even last the life of the vehicle, depending on how and where the vehicle is driven. Periodically the shocks should be inspected for oil/seal leaks. If there is oil on the shock absorber, it needs replacement. The old car-bouncing test is still a good one. Go to one corner of your van and push down hard. When the van rebounds it should only bounce once then settle down. If it continues to bounce, it's time for new shocks. Shocks should always be replaced in pairs.
Q. I have a question regarding my 1968 Pontiac GTO that I've owned for almost 20 years. It's been restored and is a low mileage California car. My problem is that the car runs smoothly at normal speeds up to 60 miles per hour, but once you reach 68 to 70, the car tends to shake as if the wheels are out of balance. I recently installed a set of expensive Firestone Wide Oval Radial redline tires. When they were first installed, due to the vibration, I felt that they were not balanced properly so I had a different shop rebalance them. Unfortunately, there was no change. I have disc brakes up front and drums in the rear. Both were replaced, including the drums, within the last 1,000 miles. Most front-end components and suspension parts were also replaced. Could you suggest what next step I should take to diagnose this issue?
A. Back in the 60s, 70s, and 80s, we would use an on-the-car wheel balancer. These balancers would not just balance the wheels and tires, but the hubs, rotors, and drums. With a little investigating you may find a shop with one of those balancers. The other possibility is that the tires, wheels, and hubs need to be better matched to each other. Every tire, wheel, and hub have a high and low spot. If the high spot of the wheel is mounted on the high spot of the hub, even if the wheel and tire are perfectly balanced, you can get a vibration. At this point it will take some time with a dial indicator and runout gauge to get everything as close to perfect as mechanically possible.
Q. I have a 2022 Chevy Bolt EUV. I have a question about charging the system to a maximum mileage. When I first got the car, it was charging up 296 miles, now it charges only up 241. Would the cold weather have any effect on how much it charges?
A. Certainly temperature, accessory use, and climate control will all affect the mileage and range of an electric car. AAA testing of electric cars has shown that in very cold weather, range can be reduced by as much as 30 percent and in very hot weather range can be reduced by 15 percent. Looking at the specification of the 2022 Bolt, the 241 mile range is still higher than the advertised number. General Motors did issue a recall on some Bolt models due to a possible battery fire. GM has advised owners to set the maximum charge at 90 percent and avoid depleting the battery to less than 70 miles of range. They also recommend charging more frequently and not charging the battery indoors at night. The last that I read GM did have a fix for the battery issue, but like everyone else they're waiting for parts.
Q. With new and used car prices going up and limited inventory due to chip shortages, have you noticed prices increasing on collectible cars? I read Hemmings Motor News and some other old car publications and it seems as if these cars are also getting more expensive.
A. Collector cars prices can be very cyclical. There have been fortunes gained and lost buying and selling some collector cars. Prices are determined by several factors: condition, rarity, and market demand. Value will always be determined by how much a buyer is willing to pay. There are tiers of the buying public that have plenty of available disposable income, time, and storage space that can drive prices up on some popular vehicles.
John Paul is AAA Northeast's Car Doctor. He has over 40 years of experience in the automotive business and is an ASE-certified master technician. E-mail your car question to [email protected] Listen to Car Doctor on the radio at 10 a.m. every Saturday on 104.9 FM or online at northshore1049.com.
Newsletter Signup
Stay up to date on all the latest news from Boston.com