Car Guides
Pros and cons of the 'Green Car of the Year' finalists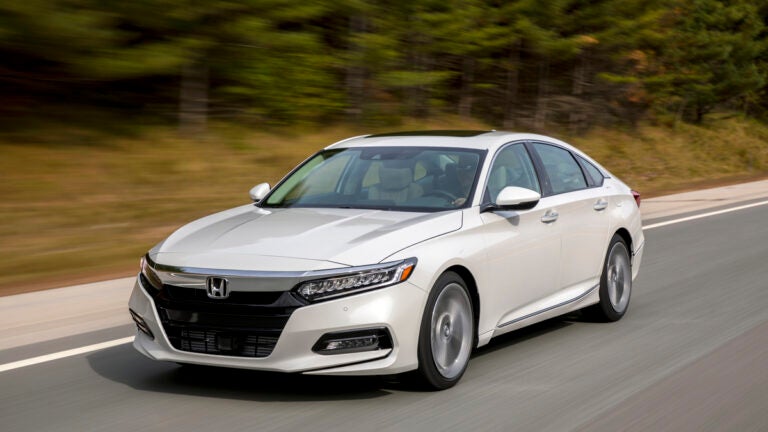 Every year, Green Car Journal crowns its Green Car of the Year at the Los Angeles Auto Show in November. Ahead of each year's big reveal, the auto-focused outlet announces its finalists, and it did just that earlier this month.
Here are the pros and cons of each of the finalists for the 2018 Green Car of the Year award:
2018 Honda Accord
Starting price: $23,570 / Hybrid: TBA
Miles per gallon (city/highway/combined): 30/38/33 / Hybrid: TBA
Pros: The Journal considers the entire engine lineup of the Accord and Accord Hybrid as one finalist. In addition to its Green Car credentials, it has a refined chassis and a clever, adjustable regenerative braking system.
Cons: The potent V6 engine is no longer part of the lineup. The hybrid's four-cylinder is a bit unrefined. And both models have poor rear visibility.
2018 Honda Clarity
Starting price: TBA
Miles per gallon: 44/40/42 (110 combined MPGe)
Pros: The new Clarity offers three options: Plug-in hybrid, battery-electric, and hydrogen fuel cell. It is also far more upscale then the discontinued Honda Insight.
Cons: The Clarity has rather anonymous styling. The tedious infotainment system lacks volume or tuning knobs, and the shifter design is confusing.
2017 Hyundai Ioniq
Starting price: Hybrid: $22,200 / Electric: $29,500
Miles per gallon: Hybrid: 57/59/58 / Electric: 136 MPGe
Pros: The Ioniq is available as either a hybrid, an electric version with a 124-mile range, or a plug-in hybrid. It has agile handling and solid ride comfort. The infotainment system and controls are all sensible, too.
Cons: The Ioniq isn't exactly exciting, which is becoming a valid argument as more options move into this segment.
2018 Nissan Leaf
Starting price: $29,900
Miles per gallon: 150-mile range
Pros: The 2018 Leaf has a sportier design than its predecessor. The Pro-Pilot Assist offers a semi-autonomous cruise control, and the E-Pedal allows for one-pedal driving with adjustable feedback.
Cons: The 150-mile range is not as good as it could be, and the vehicle uses a proprietary charger design.
2018 Toyota Camry
Starting Price: $23,495 / Hybrid: $27,800
Miles per gallon: 29/41/34 / Hybrid: 51/53/52
Pros: The entire engine lineup — including a four-cylinder, a V6, and a hybrid setup — are all praised. Even the base four-cylinder is potent and returns 41 miles per gallon on the highway. The hybrid version returns up to 53 miles per gallon on the highway.
Cons: Trunk space is tighter than the rest of the sedan set. Toyotas do not support Apple CarPlay and Android Auto, including the Camry or Camry Hybrid.