Car Guides
The 5 most expensive cars at the New England International Auto Show
From Rolls-Royce to Pagani.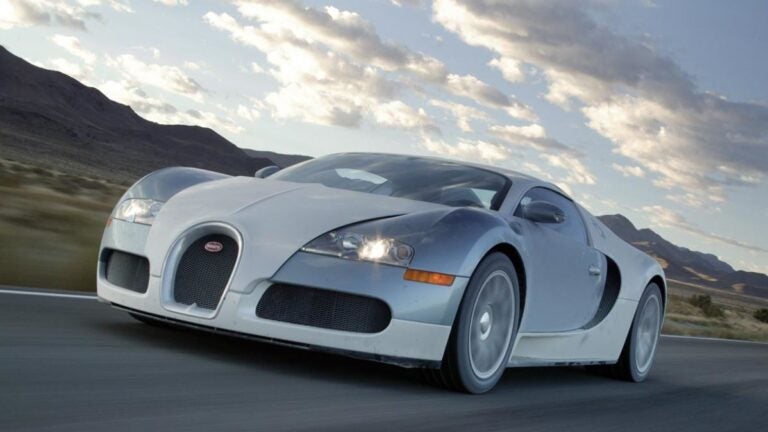 The New England International Auto Show takes over the Boston Convention and Exposition Center this weekend. On display are the kinds of vehicles we all have parked in our driveways (or on a side street in one of Boston's neighborhoods): practical SUVs, trucks, family sedans, and more.
Right alongside these vehicles are the supercars that cost more than a house. Here are the five most expensive cars on display at this year's show:
5. 2018 Rolls-Royce Wraith: $422,625
The 2018 Rolls-Royce Wraith comes with a 6.6-liter V12 engine with 624 horsepower and 642 pound-feet of torque paired to an eight-speed automatic transmission. It comes standard with luxury features like a full-leather interior, four-zone climate control, and those famous umbrellas that store right inside the front wings just in case it rains.
4. Lamborghini Aventador: $546,709
This Italian supercar has head-turning good looks and the angular design typical of Lamborghinis along with a powerful 6.5-liter V12 engine. It has 740 horsepower and 507 pound-feet of torque and is paired to a seven-speed automatic transmission. Carbon-ceramic brakes, bi-xenon headlights with washers, and a monocoque chassis made of carbon fiber all come standard. It even has all-wheel drive. The model on display at the show has a Nero matte paint that runs a cool $14,000.
3. Bugatti Veyron 16.4: $950,000
The Bugatti Veyron is a legendary car both for its incredible horsepower and its phenomenal interior. It's made in limited quantities, so make sure you don't miss your chance to see one in person this weekend. It's powered by an 8.0-liter quattro-turbocharged W16 engine with 1001 horsepower and 922 pound-feet of torque. That is, quite simply, a ridiculous amount of power. If ever there was a car just begging for a little time on a track to prove its mettle, then it's the Bugatti Veyron.
2. 2015 Porsche 918 Spyder: $996,700
The 2015 Porsche 918 Spyder is the lone hybrid supercar to crack the top five. Power comes from a 4.6-liter hybrid V8 engine with a total 887 horsepower paired to a seven-speed dual-clutch transmission. It gets surprisingly good fuel economy of 20 miles per gallon in the city and 24 miles per gallon on the highway. The model at the show comes with options that are more than the cost of an average car, including Liquid Metal Chrome Blue paint for $63,000, electric comfort heating for $6,000, and a front-axle lift system for $15,500.
1. Pagani Huayra "The King" 1 of 1 of 1: $1,400,000
The Pagani Huayra looks like something straight out of a sci-fi flick. The body is nearly completely carbon fiber to reduce weight, and the interior is loaded with bright metal finishes and leather trims. Power comes from a 6.0-liter V12 engine from Mercedes-Benz's AMG branch. It has 700 horsepower with 738 pound-feet of torque, so it's no slouch. The Pagani Huayra can go from 0-62 miles per hour in 3.0 seconds, and it has a top speed of 223 miles per hour.