Car Guides
The 10 best and worst things about the 2018 Volkswagen Passat
There's plenty to like about the 2018 Volkswagen Passat, but there are some areas where it falls short.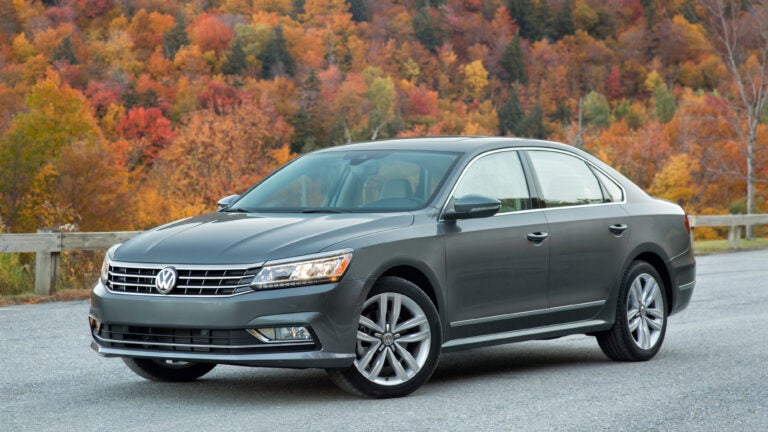 The 2018 Volkswagen Passat is a mid-size sedan with an affordable price tag that makes it a good car for first-time buyers. There's plenty to like about the Passat, but there are some areas where it falls short.
Here are the 10 best and worst things about the Passat.
Best:
1. Pricing
If you're looking for an affordable mid-size sedan, then the Volkswagen Passat fits the bill. The base model has a starting price of $22,995 with features including automatic headlights and an eight-way power driver's seat. There are three additional trims that all fall under $30,000 with only the top two trims edging over that mark.
2. New Turbocharged Engine
This year's Passat is more fun to drive, thanks to its new 2.0-liter four-cylinder engine. It provides 174 horsepower with 184 pound-feet of torque that make the Passat a responsive ride. It's no sports car, but it has plenty of power.
3. Fuel Economy
Despite being more powerful than the outgoing engine, the new engine posts impressive fuel economy. It achieves an EPA-estimated 25 miles per gallon in the city and 36 miles per gallon on the highway, which makes it a great commuter car. When gas prices rise, the Passat's good fuel economy will help you stay within your budget.
4. Passenger and Cargo Space
There's room for five passengers in the Passat with an expansive rear seat. It seats three adults with plenty of headroom, even for taller passengers. Push the front seats all the way back and there's still enough legroom for rear passengers. It also has a spacious trunk with 15.9 cubic feet for cargo. Longer items stow easily with a pass through for when there are only two rear seat passengers. When it's all about cargo, the rear seats split-fold 60/40 for even greater versatility.
5. Safety Features
Every 2018 Passat includes adaptive cruise control and automatic post-collision braking to keep the vehicle from rolling away into another accident before the driver has a chance to hit the brakes. Forward collision warning with autonomous emergency braking and blind-spot monitor with rear traffic alert are standard on all but the base model, where they are available through an option package.
Worst:
6. Exterior Styling
The Passat was redesigned in 2016 to make it look more modern and aggressive, but it isn't a standout sedan. It's attractive, but there's nothing unique or striking about its looks so it tends to blend in with the crowd rather than making a statement. If you're looking for a sedan that turns heads, then the Passat is not the choice for you.
7. Infotainment Screen
The infotainment system is easy to learn and features available Apple CarPlay and Android Auto, but the 6.3-inch touchscreen is too small. It's also placed low on the dashboard, too, which makes it especially challenging when you're trying to use navigation.
8. Interior Finishes
The base model Passat is an affordable car, and it feels like one. Trims are basic with lots of plastic surfaces. The story improves as you move up the Passat lineup, but even on the SEL Premium the interior has the feel of an economy car. There are leather seats and a variety of plastics to add character, but it's not enough to overcome the economy car vibe.
9. Limited V6 Availability
In addition to the new 2.0-liter four-cylinder turbocharged engine, there's a 3.6-liter V6 with 280 horsepower and 258 pound-feet of torque. It makes the Passat a lot more fun to drive, but you can only get this engine on the top trim level, which has a starting price of $34,650. If you want the more powerful engine without all the features of the top trim, then you're out of luck.
10. Poor V6 Fuel Economy
Those who choose to go with the more powerful V6 engine not only pay more for the privilege, they'll pay more at the pump. This engine achieves an EPA-estimated 19 miles per gallon in the city and 28 miles per gallon on the highway. Volkswagen also recommends premium fuel to achieve the best performance possible, which makes it more expensive over the long term.