Car Guides
How to get the best deal on a new car this Presidents' Day weekend
Preparation and patience will keep money in your pocket.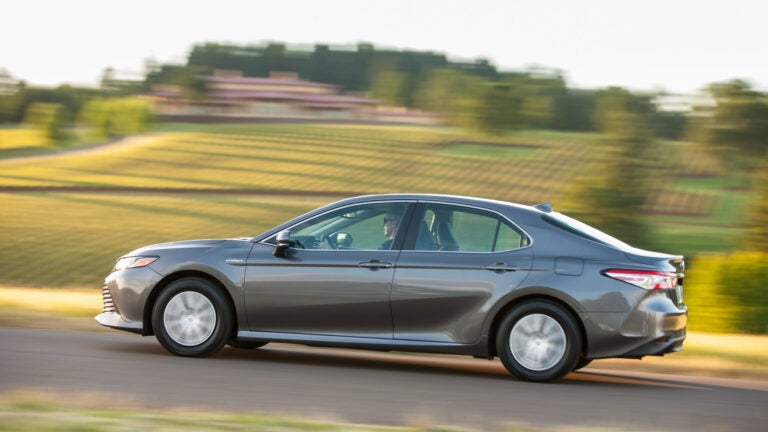 There are several steps you can take to steal a deal on a vehicle just in time for spring.
Doing your homework pays off when buying or leasing a new car, so take note of these five recommendations we've compiled with the help experts at the Albrecht Auto Group and U.S. News Best Cars.
1. Research, research, research.
Doing your homework is key. Reidar Davies, chief operating officer of the Albrecht Auto Group, said it's best to know exactly what you're looking for before you head to the dealership. If you don't have it narrowed down to an exact year, make, model, and trim level, that's OK — but you'll want to have a short list.
List the features and attributes that are most important to you, then use a shopping database such as Autotrader, Edmunds, or U.S. News Best Cars to get informed before going to shop.
2. Know how you want to pay.
The financing process is usually the most time-consuming part of the deal. Add in the number of other shoppers this weekend, and it can turn into a "hurry up and wait" game.
"When it comes to financing, get quotes from your bank, credit union, or online lender before you go to the dealer, and then ask the dealer if they can beat it," said Jamie Page Deaton, executive editor of U.S. News Best Cars. "That lets the dealer know that you already have a financing plan, and they'll need to make a better offer to earn your business."
This strategy can not only assist in saving money, but also time, she said.
3. Get to the dealership early.
Dealerships typically have sales goals for holiday weekends such as Presidents' Day. Be the early bird in the showroom, and the salespeople will be ready to negotiate.
"If we know that we are going to hit our quota, we might be more selective [about making a deal] toward the end of the sales weekend," Davies said.
Making an appointment can help to start the conversation, but it might not make a huge difference during peak hours.
"You don't want to be [at the dealership] at the end of the day," Davies said. "The sooner [you arrive], the better."
4. Consider last year's model.
Buying or leasing is a different discussion, but no matter which route you choose, going for a 2018 model could save you a few bucks. In many cases, there aren't significant differences between 2018 and 2019 models, but dealerships generally try to clear out the 2018s to make space for the 2019s.
"In our survey of best cars deals, we consistently found that the 2018 models had much bigger cash-back offers, and those offers were also combined with low- or no-interest financing offers more often than the deals on 2019 models," Page Deaton said. "So you can spend thousands less and get essentially the same car."
New models put pressure on dealerships to incentivize the older 2018 stock. Take the Toyota RAV4, for example: It got a redesign for the 2019 model year, and a leased 2018 RAV4 will be cheaper than the 2019 model, Davies said.
5. Consider a sedan.
Sedans are becoming less and less popular, and you can take advantage of this trend as a buyer. They don't move from dealer lots at a high rate of speed over the winter, either, according to Davies.
Midsize sedans such as the Toyota Camry, Nissan Altima, and Honda Accord are all excellent options to consider, and some dealerships will be pleasantly surprised when you tell them that you aren't looking for an SUV.
"SUVs are in great demand, so by swimming against the tide, you'll end up saving," Page Deaton said.