Car Guides
Making Toyota's Supra super
Toyota is reviving what many fans consider its most iconic model, one that owed its start to America.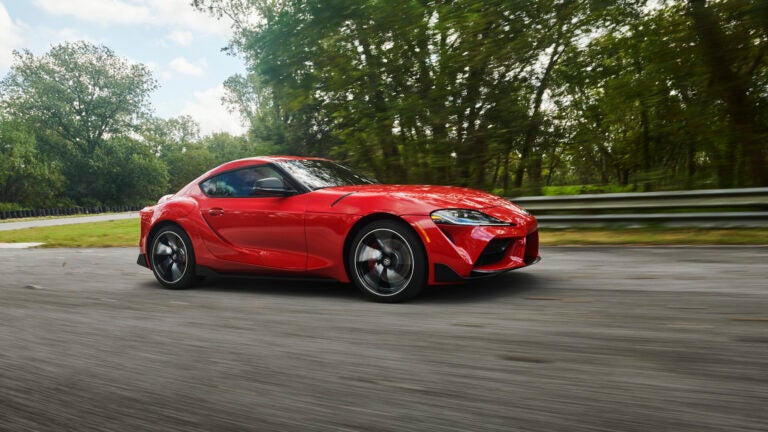 With the rebirth of the Toyota Supra for 2020, Toyota is reviving what many fans consider its most iconic model, one that owed its start to America.
In 1970, Toyota, then the world's fifth-largest automaker, launched the Celica sport coupe to compete against the Ford Mustang. When redesigned for 1978 at Toyota's Calty Design Research Center in Newport Beach, Calif., it was the first production car design created by the automaker's American outpost. Nevertheless, the Celica's fast looks promised something its four-cylinder engine couldn't deliver; more cylinders were clearly needed. So engineers lengthened the Celica Liftback and added a 110-horsepower inline six-cylinder engine, the first Toyota production engine with electronic fuel injection. It was matched to a five-speed manual or four-speed automatic transmission along with a four-wheel-independent suspension and four-wheel disc brakes. Despite the added power, the new 1979 Toyota Celica Supra remained more a personal luxury cruiser than street bruiser.
Three years later, the Celica and Celica Supra were restyled in Japan with crisp, angular lines and a revised 2.8-liter six generating 142 horsepower, a five-speed manual, and _ most importantly _ tuning by Lotus Engineering of England, in which Toyota held a stake at the time. Buff books were impressed, bestowing it with Motor Trend's "Import Car of the Year" award and listing it as one Car and Driver's annual "10 Best."
When the Celica switched to front-wheel drive four years later, the Supra was recast to compete with the Datsun 280ZX, Mazda RX-7 and Mitsubishi Starion. Retaining its predecessors' rear-wheel drive, four-wheel disc brakes, independent suspension, and now known simply as the Supra, its 3.0-liter DOHC six produced 200 horsepower through a five-speed manual or four-speed automatic. Thanks to its double wishbone suspension, handling remained its priority. Toyota added a turbocharger and Intercooler to its inline six for 1987, increasing output to 230 horsepower. Now solidly out from under the Celica's shadow, the Supra was becoming a true supercar.
But it was the 1993 Toyota Supra that cemented its reputation as a world-class sports car.
Toyota employed the Lexus SC300's platform and 220-horsepower 3.0-liter inline six. But the hot ticket was the Turbo, with 320 horsepower, enough to reach 60 miles per hour in less than five seconds. Top speed was electronically limited to 155 miles per hour. A five-speed manual w as standard; a six-speed was used on Turbo models.
With the fourth generation Supra, Toyota had finally created a world-conquering super car, one of the fiercest it ever built. Surprisingly, it was also the least successful, and declining interest led to the model's demise for 1999.