Car Guides
The redesigned 2020 Chevrolet Silverado HD tows and hauls more weight, adds trailering features
Chevrolet says it is significantly increasing the redesigned 2020 Silverado heavy-duty model's towing capacity and payload rating.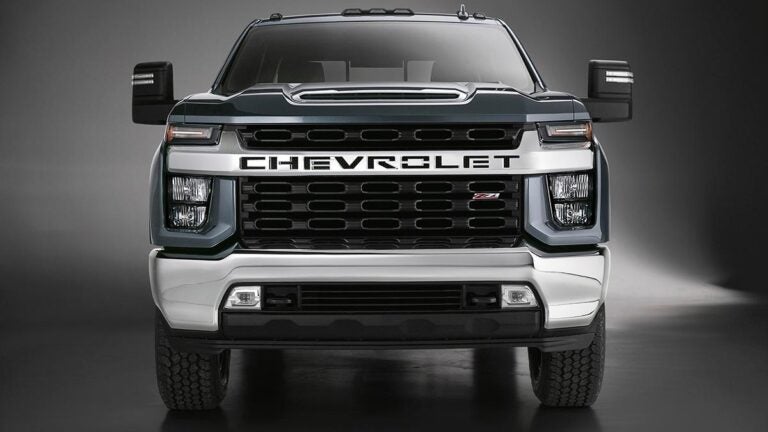 Recently, a PR guy from one of Chevrolet's competitors admitted that light-duty pickup owners typically don't tow or haul anything nearly as substantial as their trucks can technically tackle. In fact, most people who buy a Chevy Silverado 1500, or a Ford F-150, or a Ram 1500, could probably get by with a Honda Ridgeline as far as towing and hauling is concerned.
"They buy a half-ton truck because they want one, not because they need one. People who need a truck get a heavy duty," this person told me.
This is not an industry secret. The maximum towing and payload 'arms race' in the light-duty segment is pretty meaningless as far as how the trucks are actually used. But in the heavy-duty segment, such things matter. And that's why Chevrolet says it is significantly increasing the redesigned 2020 Silverado heavy-duty model's towing capacity and payload rating.
What are the new numbers? That's still a mystery. Chevrolet revealed the new 2020 Silverado HD but provided very little detail about the truck. What follows is what we know as of now.
More than just a bloated half-ton Silverado
First, the 2020 Chevy Silverado HD's styling is unique to this truck. Only the roof panel is shared between the HD and the Silverado 1500. In my opinion, the HD looks blunt and forceful, as though it shan't be trifled with. And check out those handy bed steps just forward of the rear wheels. Chevy says those exist to help make fifth-wheel trailering easier.
The truck in the reveal photos is the 2020 Chevrolet Silverado 2500 HD LT Z71 with the optional Duramax turbo-diesel V8 engine. Higher trims add extra chrome, but the black cheese-grater grille and machined geometric-design wheels on this LT Z71 look terrific. Big trailering mirrors with what appears to be LED forward lighting adds substance to the truck's appearance, as does the deftly integrated hood air intake.
Chevy says the Silverado HD's interior is similarly 'architectural' in nature, offering a taller driving position and, in crew cab models, an additional three inches of rear legroom.
Two engines, one a turbo-diesel good for 910 pound-feet of torque
As far as what's under the hood, Chevrolet has announced a standard direct-injected gasoline engine paired with a 6-speed automatic transmission, but declines to provide any specifics. As an option, the Duramax turbo-diesel V8 returns, cranking out 910 pound-feet of torque through a new Allison 10-speed automatic transmission.
New trailering features, and new technologies designed specifically for heavy-duty truck buyers, are planned for the new Silverado HD. To get all of the details, you'll need to wait until February. Chevrolet is building the heavy duty Silverado in Flint, Michigan, and it goes on sale this summer.