Car Guides
Auto Q&A: Clean your windshield with a microfiber pad
There are tools that pivot and swivel much like a Swiffer, only much shorter.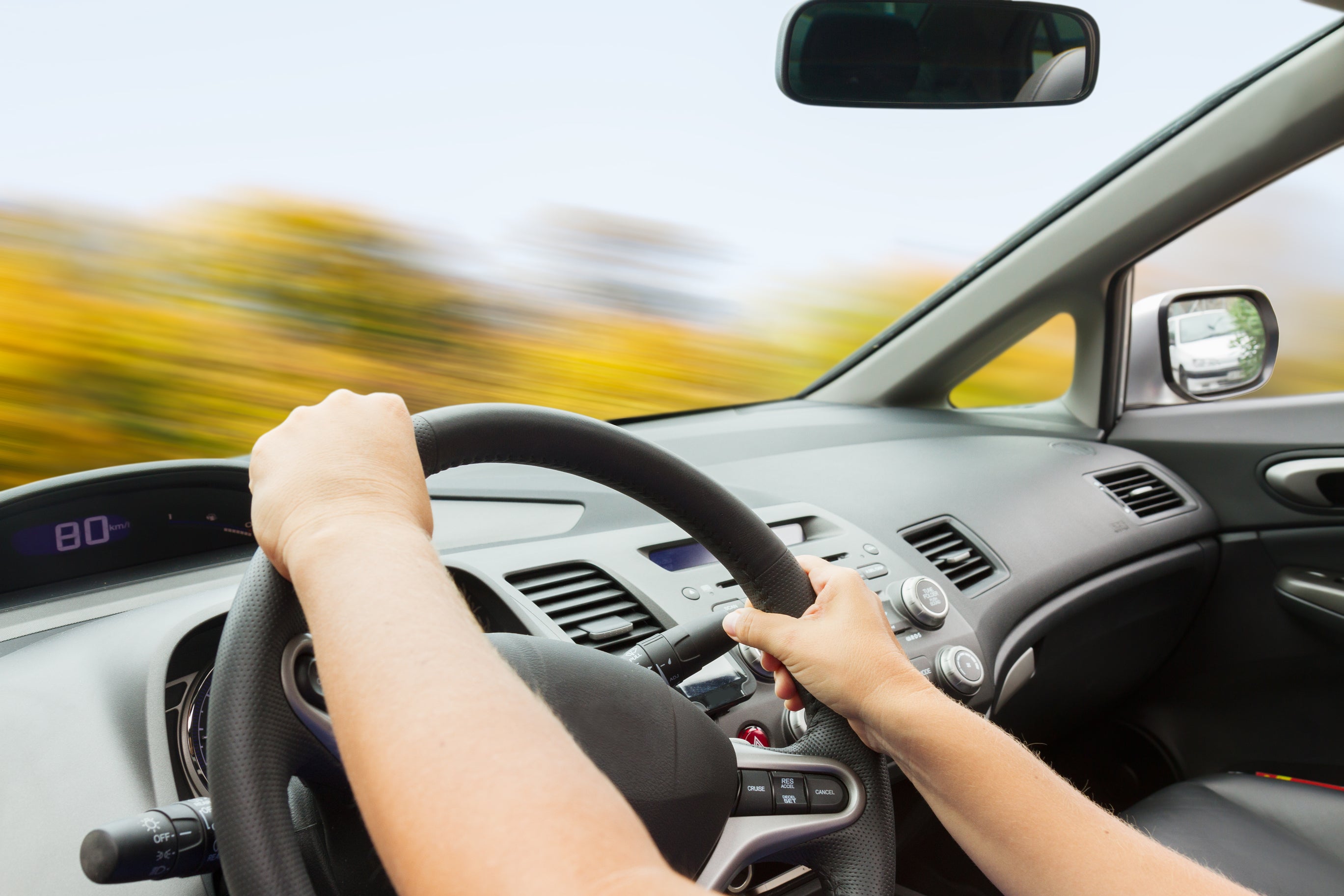 Q: Do you know of a way to clean the inside front windshield as well as the inside of the back window without contorting your body? It is always a difficult proposition to try to clean the film on those windows, which is especially bad when the sun hits the windows at certain angles while driving.
— L.C., Homer Glen, Ill.
A: There are tools that pivot and swivel much like a Swiffer, only much shorter. The cleaning pad is shaped like home plate to reach into the corners. Place a microfiber bonnet over the pad and clean away. I have used such a tool for many years. By the way, avoid washing microfiber cloths with soap or detergent. Clean water works best.
Q: Our 2011 Toyota Avalon with 68,000 miles has front seats that are heated and ventilated, which is very nice in the winter and summer. Lately, the ventilation does not seem to be working as well as it once did. On my last service visit to the dealer, I asked the service rep what they could do to check it. He said they could take the seats out and examine them. This sounded rather expensive, so I declined. Is there some relatively inexpensive way to restore the ventilation such as having the leather seats or vents cleaned?
— B.B., Mount Prospect, Ill.
A: Most likely, the perforations in the leather seats are becoming clogged. The safest route is to take the car to a professional detailer. If you are short on cash, you can clean the seats yourself. I have heard of several techniques but have never tried them. One is to use a soft bristle brush dipped into soap foam, not liquid. Gently brush and dry small areas at a time. Another route is to use a toothpick to gently poke out any debris. The weirdest one is to use a dental gum stimulator with a rubber tip to flick the stuff out of the holes. There must be a bazillion holes, but not all will be restricted. Nevertheless, it's a job that I would not have the patience for.
Q: I read your suggestion about using Aquagel for keeping windshields clean. I'd like to get some for my daughter who parks her car on Chicago city streets. However, I'm having difficulty finding it at stores and online.
— F.P. Chicago
A: If you do an Internet search, just enter Aquapel (not Aquagel). Do not include PPG. Pittsburgh Glass Works is the current owner of the product and PGW was a part of PPG. Many auto parts stores carry the product, as do some big box stores.
Q: A friend has a Prius that he has driven for about 18 months and still has three-quarters of a tank of the original gas. How long will this gas last before it gels up? How does he know that the engine will even start after all that time when he needs it? Any suggestions as to what he should do?
— L.H., Mount Prospect, Ill.
A: Unlike diesel fuel that gels up when it gets cold, gasoline will not. Over time, though, gas loses some of its components. Gasoline is a blend of many chemicals. It is also a mixture of alkanes, alkenes, and naphthenes. These light hydrocarbons evaporate over time causing "stale" gas. If the car is frugally driven, a fuel stabilizer such as Sta-Bil or Sea Foam can help. He shouldn't have any trouble starting the car.
Auto Q&A: Troubleshooting a faulty power window
Brad Bergholdt, Tribune News Service
Q: The driver's window in my 2015 Accord has begun to clunk and rock oddly as it's raised and lowered. It's mostly noticeable when it's first opened. I usually need to help it finish closing by pressing upward on the glass with my palm. What do you think may be causing this? Is it something I might fix myself?
— Gene T.
A: Your Accord utilizes a cable type window regulator, the mechanical device that raises and lowers the door glass. The fault may lie within the regulator, or its attachment bolts may be loose.
Accessing/renewing the regulator requires removal of the door trim panel and door glass. Panel removal is tricky without detailed service information as there are hidden screws, easy to break plastic clips, and separating the inner door handle and switch connections from the back of the panel as it's loose requires finesse. Behind the trim panel is a plastic sheet/cover (vapor barrier) that requires some surgical skills to remove if it's to be properly reinstalled. Working with the regulator isn't particularly difficult thanks to a generously large access opening in the door frame.
In a worst case scenario, where the regulator requires replacement, parts cost ranges from perhaps $75 for an Amazon cheapo unit to $370 (list price) for a genuine Honda part. The power window motor is integrated with the regulator. Since one wouldn't want to do this job twice, I'd shop for a name brand aftermarket (Dorman, A1-Cardone, other) unit if going that way. Labor, assuming one is skilled in this task, is about an hour and a half.
Unless you've performed similar work before and have information access, this job is best left to a pro. There's also a relearn/reset procedure to perform allowing the window control unit to reaffirm glass position. This is best performed using a professional grade scan tool, as the non-scan method is incredibly tedious. I'd move on getting this repaired soon, as glass or regulator damage could occur should a loose/missing bolt allow parts to rack and twist.
Q: I just purchased a new pickup, perhaps my last one in this lifetime, so I want it to last. The salesman told me that, other than the engine oil, the other fluids are either lifetime or maybe done at 100,000 miles. Is this reasonable? I don't mind stepping up the maintenance as needed.
— Sal R.
A: I'd check the published maintenance schedule to be sure of the recommended intervals, and consider whether you might fall into the severe service category. Were it my truck, I'd renew brake fluid, coolant and transmission fluid every four years/50,000 miles, even if a longer interval or none were listed. Also consider changing 4×4 transfer case fluid and differential fluid at this time or within another couple of years/25,000 miles.
Fluid maintenance is the cheapest insurance one can buy! I'd also swap out cooling system hoses and serpentine belt at four years/50,000 miles.