Car Guides
How should I prepare my car to sit unused for more than half the year?
John Paul, AAA Northeast's Car Doctor, answers a question from a snowbird who's planning to leave his car in Florida for long periods of time.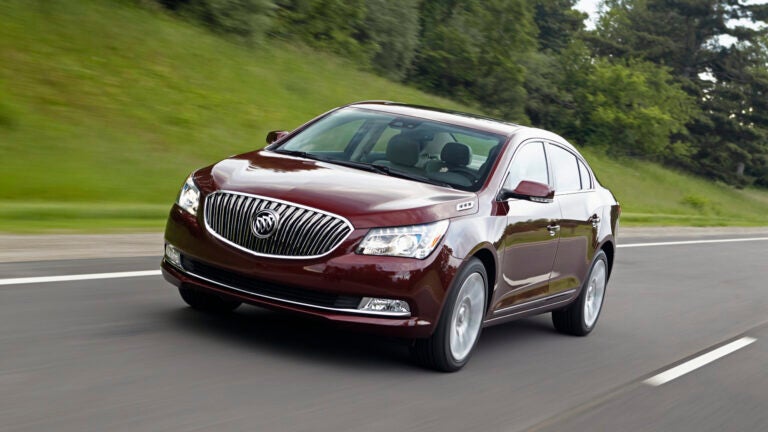 Q. I am a Florida snowbird and thinking of leaving a 2016 Buick here year-round. I drove the car down here and am thinking of taking advantage of cheap flights and flying back. It will not be driven again until I head back to Florida after Christmas. How do I prep the car properly for this downtime? It will not be garaged and will be left outdoors in a carport. 
A. Just before you put the car away, have the oil changed and let the shop know that the car will be idle for months. A good shop will take a little extra time to top off any fluids and lubricate items such as bushings, locks, cables, and other items that can stick from lack of use. If you have electricity available, you may want to consider buying a battery charger designed for storing a vehicle. The Battery Tender, available in many stores, does a good job of keeping the battery fully charged without damaging it. If not, disconnect the battery; it may still go dead but stands a better chance if disconnected. Fill the gas tank and add a fuel stabilizer. To protect the paint, thoroughly wash the car and apply a good wax and polish. I do prefer to cover the car and use a quality cover that is both waterproof and breathable. To prevent moisture-build up inside the car, use moisture dry-packs. Put one in the front and rear of the car. Put an aluminum pie plate under them to prevent any staining. To prevent flat spotting of the tires, get a piece of Styrofoam construction insulation, cut a piece, and put it under each tire. 
Q. I purchased a new-to-me 2014 Ford Mustang GT with the track-pack option and six-speed manual transmission. I love the car. I have just 51,000 miles on it and there are small grooves in the front rotors. The brake pads are fine. The service manager at my repair shop said this is normal. I always thought rotors should be smooth. What do you think? 
A. Generally, brake rotors should be smooth. With your Mustang and the track-pack option, it comes with upgraded Brembo brakes. These Brembo brakes, due to their construction, can be a little hard on the rotors. I have driven two new 2020 vehicles with Brembo brakes and the rotors did look a bit rough, but the vehicles stopped smoothly and straight. If you don't get any noise or vibration, I wouldn't worry about it. 
Q. I'm looking for a cheap and good used car to tow behind my Class C RV camper. It always seems that as soon as I get my RV parked in my site at the campground, I have a need to drive somewhere to pick up something that I forgot. Also, I'd like to use this little vehicle to drive around and do some sightseeing while I leave the RV at the campground. The vehicle I'm looking for would be a small used car that could seat four people and be small and light enough to tow behind my Class C RV. Any thoughts?
A. Years ago, I had an old (even then) Winnebago Class A motorhome and I had the same problem. As soon as I got it in its spot and level, we needed something. I ended up carrying a motorcycle on a homemade rack. Flat towing is always a challenge because of lubrication of the transmission. A couple of SUV choices are a Jeep Wrangler and a Honda CR-V (2007-2014). The Jeep would be a fun vehicle to have at your disposal and doesn't have any towing restrictions. According to Honda, speeds should stay under 65 miles per hour when being towed. For a car, the 2016-2018 Ford Focus with the 2.0 liter engine seems to be a popular choice. 
Q. Any thoughts on the Jeep Gladiator? I like the idea of a Jeep pickup truck, but it seems pricey? 
A. There are pickup trucks that can carry more cargo, have more passenger room, and have higher towing capacity. But as a complete package, none can give you what the Gladiator can. You can tackle serious off-road driving, tow a trailer, carry stuff, and take off the doors and roof and enjoy open-air driving. When you factor in everything the Jeep Gladiator is capable of, it's a good value. 
John Paul is AAA Northeast's Car Doctor. He has over 40 years of experience in the automotive business and is an ASE-certified master technician. E-mail your car question to [email protected].