Car Guides
What should my next $50,000 vehicle be?
John Paul, AAA Northeast's Car Doctor, answers a question from a reader who is considering a Mercedes to keep up with his neighbors.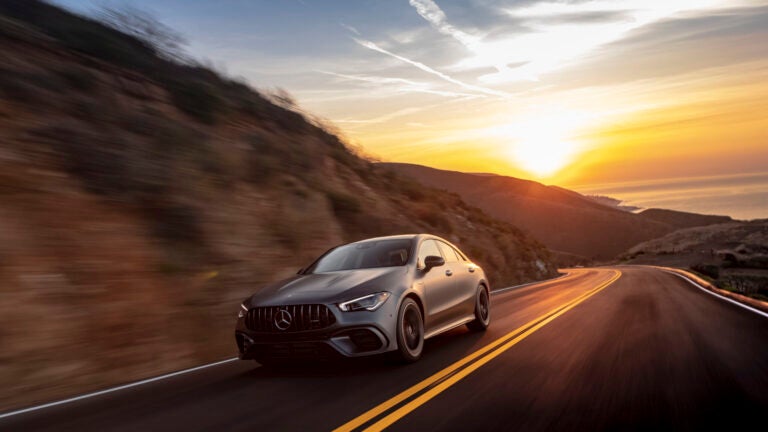 Q. I have about $50,000 to spend on my next new vehicle. Our second car is a Jeep Grand Cherokee. My friends all say we should buy an M something or an S something. I was thinking of a Mercedes, maybe just to keep up with my BMW and Audi neighbors. What do you think? 
A. I recently drove the Mercedes Benz AMG CLA and found it to be both fun and comfortable. There was plenty of technology with almost semi-autonomous driving. The front seats are comfortable and supportive. The rear seat is tight when the front seats are pushed all the way back. The 2.0-liter turbo-charged four-cylinder engine makes 302 horsepower and will hustle the CLA to 60 miles per hour in under five seconds. I haven't driven an Audi or BMW in a while, but based on my time in the Mercedes AMG CLA 3.5, I would put it slightly ahead of what I remember about the last BMW M2 or Audi RS3 that I have driven. 
Q. I purchased a new-to-me 2015 Chevy Sonic that has had multiple problems, the most dangerous being that the ABS kicks in during non-emergency stops and locks the brakes. The previous owner, a friend and neighbor, took the car to the dealer multiple times over several years and they couldn't find a problem. To drive the car safely I've had the ABS fuse removed. It works fine, but of course the ABS light is on. I do have an extended warranty I purchased from AAA which only helps if someone can find and fix the problem. Can you suggest an effective approach to getting my car repaired?
A. According to the database that I use — AllData — there are a couple of technical service bulletins that address the anti-lock brake and traction control issues. The ABS system in your Sonic is very sensitive and even tire design can cause the ABS to kick-in unnecessarily. At this point I would go back to the dealer and ask them to get a field service engineer from General Motors involved. I remember a year or so back I got the same question, and after some research there was a software update that cured the problem. There is no reason that this system shouldn't work as designed. 
Q. My 2007 Chevy Silverado pick-up truck with a 4.8-liter V-8 engine has a problem with the charging voltage varying between 13.4 and 15.2 volts. Thinking it was an alternator, I changed it but the problem is still there. In addition to the charging voltage, I know the alternator is charging because when I remove the positive battery cable the engine still runs. What else might it be? This all seemed to start after I left the headlights on and the battery went dead. 
A. First things first — don't ever remove the battery cable in a car with an alternator. When you do this you can damage many electrical components. You could get away with this when cars had generators, but not now. I think you are chasing a ghost that you don't need to. This varying voltage reading may in fact be perfectly normal. The voltmeter fluctuating between 12 and 14 volts is due to the regulated voltage control (RVC) system. This system reduces the targeted output of the generator to 12.6-13.1 volts when in "fuel economy mode" to improve fuel economy. According to General Motors the generator may exit "fuel economy mode" if additional voltage is required. This will cause the voltmeter to fluctuate between 12 and 14 volts as opposed to non-regulated systems that usually maintain a more consistent reading of 14 volts. Again, according to General Motors this fluctuation with the RVC system is normal system operation and no repairs should be attempted. This is just another reason that when a battery is allowed to go dead, it needs to be recharged on a battery charger and not just by letting the engine run.
John Paul is AAA Northeast's Car Doctor. He has over 40 years of experience in the automotive business and is an ASE-certified master technician. E-mail your car question to [email protected]