Car Guides
Why is my minivan suddenly losing power?
John Paul, AAA Northeast's Car Doctor, answers a question from a reader whose 2010 Odyssey has a concerning issue.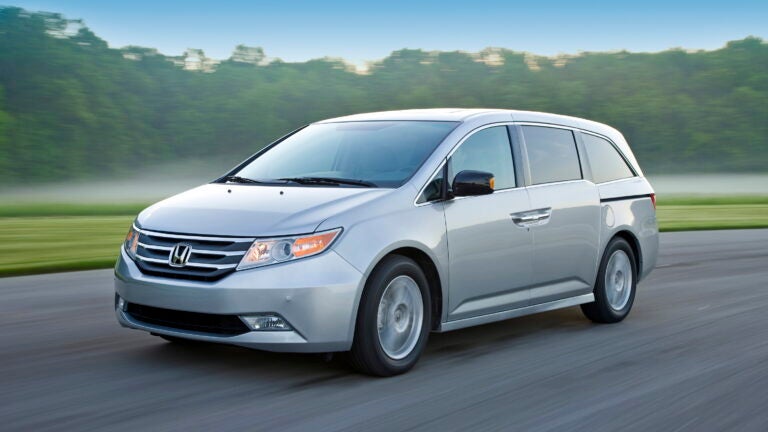 Q. I have a 2010 Honda Odyssey that was purchased brand new. On occasion while driving, the power to the entire car cuts out — often for a split second. Once it happened and the car stalled, and I lost power steering for a few seconds. I've had it checked and no one can find anything wrong. Any ideas on what is causing this? 
A. At 11 years old, there are several possibilities, from a possible fuel pump failure, high electrical resistance, or an ignition issue. The biggest deterrent to getting the vehicle repaired is how intermittent the problem is. Without fault codes or additional diagnostic testing, time may be the best diagnostic tool. Once the problem becomes more easily repeatable, the diagnosis and repair should be more apparent. One final thought: If your vehicle uses a conventional key to start, having too many items on your key ring can cause wear to the ignition switch. As an interim measure keep the car key on its own ring. If the problem doesn't return, I would suspect a faulty ignition switch. 
Q. I have an issue with a newer Ford F-150 pick-up truck. I purchased the truck to tow an 8,500-pound trailer, which it is capable of doing when equipped with a Class-4 hitch. The problem is this truck and every other F-150 I looked at has a Class-3 hitch installed — even though the paperwork states it is a Class-4 hitch. The dealer ordered a new hitch and it is the same as the old Class-3 hitch. What can be done about this? 
A. I would start with reporting the situation to www.nhhtsa.gov. At this point, if it were my truck, I would see if the dealer is willing to install a proper aftermarket Class-4 hitch. It seems as if you can purchase a custom fit Class-4 hitch that can tow 10,000 pounds and up to 12,000 pounds with a weight-distributing setup. Ford F-150 owners, have you run into this problem? If yes, I would like to hear from you. Email me at: [email protected]. 
Q. I recently went to Arizona to visit my 90-year-old aunt, and although she doesn't drive, she has a 2010 Toyota Camry with 21,000 miles on it. The car is used by her caretaker to run errands and take her to appointments. The car runs great, but should we be concerned about the 10-year-old tires? I have heard that tires only last six to eight years. 
A. Tires can start to be problematic as they age, but the real issue is how they have been used. With such low mileage and desert heat, I would be concerned about dry-rot and cracking. If this were my car, I would replace the tires. 
Q. I am in the process of ordering a new sports car and I have the option of the standard 18-inch wheels or upgraded 20-inch wheels and higher-performance tires. What are the advantages/disadvantages of the 18-inch wheels versus the 20-inch wheels, if any? I will say the 20-inch wheels do look really nice.
A. It really depends how you are going to drive your new car. If this is going to be your everyday driver, I would be tempted to go with the 18-inch wheels and tires. The smaller wheel generally means a tire with a slightly taller sidewall; this translates into a bit softer ride and a tire that is less likely to be damaged by pavement breaks and potholes. The 20-inch wheels with performance tires are more apt to be damaged by potholes and are, in many cases, summer tires that don't perform well in colder temperatures. If you are okay with knowing that at some point you may need to replace a wheel or even tires due to a pothole, and limit your cold weather driving, then buy what looks best to you.
John Paul is AAA Northeast's Car Doctor. He has over 40 years of experience in the automotive business and is an ASE-certified master technician. E-mail your car question to [email protected]