Car Guides
What's the green substance around my car's water pump?
John Paul, AAA Northeast's Car Doctor, answers a question from a reader concerned about buildup around his Miata's water pump.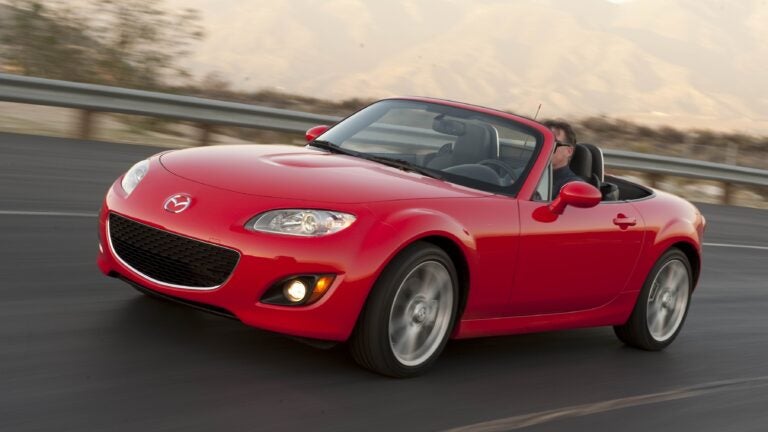 Q. I have a 2010 Mazda Miata — the most fun car I have ever owned. When it was in for service the mechanic showed me some green substance around the water-pump. It wasn't wet, it was just a film, but he suggested the water pump should be replaced. I have never seen any signs of leakage, and the antifreeze is always full. Should I spend the $350 to replace it?
A. When that engine gets very hot, a little steam will make its way out of the water pump bleed hole, leaving a slight film. That is normal. If the substance looks like green accumulated sugar, then the water pump is leaking and needs replacement. 
Q. I heard your radio program podcast, and you and a fellow auto writer were talking about the McLaren GT. I thought it was an interesting conversation until I heard the price, $250,000. Why would anyone buy a car like this — it is just plain stupid!
A. The McLaren GT is a unique car for an equally unique buyer. I don't drive supercars often, and generally I'm happy to get back to more mainstream vehicles. As a general rule, they ride hard, they're uncomfortable, and are torturous in stop and go traffic. The McLaren GT was comfortable, handled like it was on rails, and the acceleration was intoxicating. The worst thing about the McLaren was that it's a bit of a challenge to get in and out of (it could be my age), and how many people were trying to take pictures of it. Although I think any car this expensive or with outlandish horsepower is crazy and not for me, I'm still glad we live in a place  where, if you have the means, you can buy one. 
Q. I always try to perform all of my own car repairs, and recently I changed the spark plugs on my Jeep Liberty. The engine was running fine, but now it is not. I thought that maybe I had damaged a spark plug when putting them in, but when I put the old ones back, it still ran rough. This is a spare vehicle, and I just gave up and parked it. Any thoughts on what happened? 
A. This engine due to the fairly tight engine compartment, it is pretty easy to swap the spark plug wires. The very first thing I would do is trace each wire to see if it is connected to the correct spark plug. The ignition wires and coils are an odd arrangement on that engine, with one coil for two spark plugs. It is also possible that you could have damaged a spark plug wire when you removed them, which would cause a misfire.  
John Paul is AAA Northeast's Car Doctor. He has over 40 years of experience in the automotive business and is an ASE-certified master technician. E-mail your car question to [email protected]