Car Guides
Why does my car keep losing power?
John Paul, AAA Northeast's Car Doctor, answers a question from a reader whose Chevy Cruze is behaving strangely.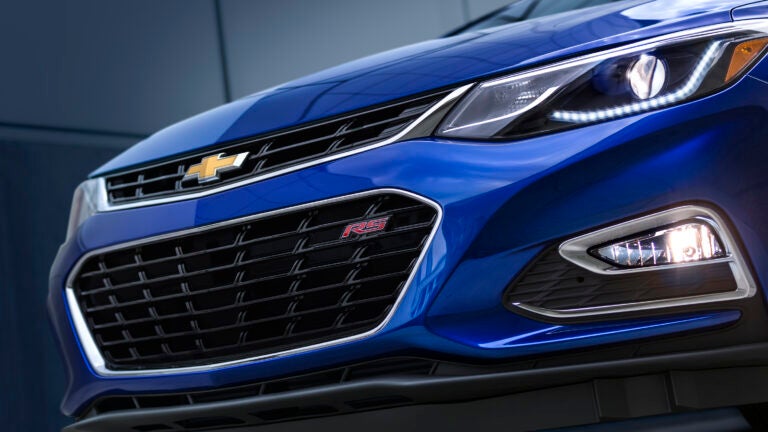 Q. I'm having trouble with my 2016 Chevy Cruze LT. I have had the car for a while and sometimes when I start it up it rumbles and there is a message on the dash. It reads "Engine Power Reduced. Service StabiliTrak." If I continue to drive, there's barely any power. When I push on the accelerator pedal it doesn't go. When I shut it off and restart it, it runs until the message comes up again. What is wrong? 
A. The reduced engine power mode is usually indicated when there is an issue with the electronic throttle control system. The new problem may be connected to the old problem. General Motors put out a warranty extension on the accelerator. The pedal can break or fracture from excessive pressure being applied to the pedal. This can happen if you rest your foot on the pedal when exiting or entering the vehicle. The special coverage adjustment covers the car until it is 10 years old or has 120,000 miles on it.
Q. I used to listen to you on the radio every Saturday for 25 years and miss your program. I started listening to Junior Damato, Brad Sears, and you. And now you are no longer on the air. I hope you are doing well and closing in on retirement. 
A. Thanks for the kind words. I haven't retired. The program has moved to a different station. You can find my program Saturday mornings at 10 a.m. on 104.9 FM or online at www.northshore1049.com 
Q. I have a 2015 Cadillac and it was running rough. I took it into the dealer, and they told me the engine was full of carbon from using cheap gas. The dealer took care of the problem at no-charge but told me I need to use name brand gas. Is this true? 
A. Some engines are very fussy with fuel quality, and deposits will build up in the combustion chamber causing rough running and even a check engine light. Fuel that has the designation TopTier (toptiergas.com) has additional additives in all the grades and can help in keeping the engine clean. Using TopTier gas even once per month can have a beneficial effect on your car's engine. 
Q. Not really a car question, but what would you consider the price point and/or age of a used vehicle to avoid heavy depreciation while not so likely to need major repairs? I'm seeking the average for a domestic passenger vehicle. 
A. Once you drive a new vehicle off the dealer's lot it starts to depreciate.The largest deprecation is in the first year of ownership. Once the vehicle reaches 30-40,000 miles there may be some repairs needed such as filters, tires, and brakes. The average mileage driven is between 12-15,000 miles per year, so based on this scenario, the best bet in a used car is one that is one to two years old. An older car can be a good value, but you may need to perform some repairs. That should be factored into the price in your purchasing decision. 
Q. I have replaced three fuel pumps in my car in five years. I only paid for the first fuel pump. The other two were under warranty. The car is eight years old. Why in the last five years has this been a problem?  I purchased this car from a co-worker when it was three years old, and they never had any of these problems. What is going on? 
A. The most common issue with fuel pump failure is overheating of the fuel pump. If you routinely drive around with the "low-fuel" light on, there isn't enough fuel in the tank to cool the pump. Now that the pump is new, when possible, refill the fuel tank when it gets to one quarter full and see if this extends the life of the pump.
John Paul is AAA Northeast's Car Doctor. He has over 40 years of experience in the automotive business and is an ASE-certified master technician. E-mail your car question to [email protected]. Listen to Car Doctor on the radio at 10 a.m. every Saturday on 104.9 FM or online at northshore1049.com.
Get Boston.com's browser alerts:
Enable breaking news notifications straight to your internet browser.