Car Guides
Is 50,000 miles too long to wait for a transmission fluid change?
John Paul, AAA Northeast's Car Doctor, answers a question from a reader questioning a manufacturer's service recommendation.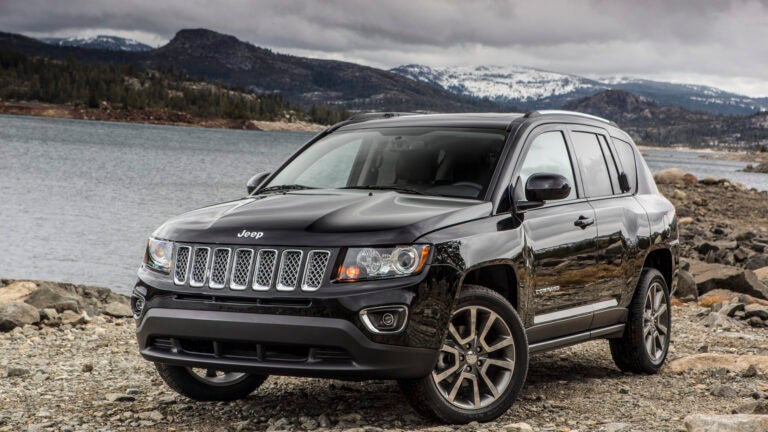 Q. I purchased a 2016 Jeep Compass Latitude with a 2.4 liter motor and automatic transmission. It has 27,000 miles on it. I recently took it to the local repair shop that I have been dealing with for the last 30 years and asked to do an inspection and change the transmission fluid and filter. When I went to pick the car up I was told that Jeep doesn't require that service until 50,000 miles because they use synthetic transmission oil. I use the car mostly around town. I can't check the fluid because there is no dipstick. I would like to know your opinion on waiting that long to do the service.
A. I have no problem staying with the service recommendations provided by the manufacturer. When I looked up the service interval it was actually 60,000 miles. The most important aspect of servicing the transmission is to use the correct fluid. Jeep uses completely different fluid for the conventional transmission versus the CVT transmission. Using the improper fluid will result in shifting problems. 
Q. What is required to replace the conventional headlights on my 2000 Toyota Corolla without causing either flickering or damage to the circuit? I have daytime running lights and do not wish to disable them. I do not know how the daytime lights operate, and I'm not sure if the voltage is reduced or something else. The local Toyota dealer was of no help and warned that LED headlights would cause damage. Any thoughts?
A. It is understandable that Toyota isn't answering your question. As a general rule most new car dealers won't modify a vehicle with non-factory parts. When converting to LED-style bulbs, there can be challenges. On some models an adapter needs to be added so you won't get a message that you have a light out, although that is not the case on your Toyota. Unfortunately, the daytime running lights will need to be disabled for the LEDs to work properly. 
Q. I recently visited my Toyota dealership to get an oil change. After about 30 minutes the customer rep informed me of nails in two of my tires. The tires could be repaired at $35.00 each and I agreed. I later saw my car in the area ready to be picked up, but then someone drove it away. After another 15 minutes no one came to me so I walked out of the waiting area to see where my vehicle was. The customer rep said it was taken for a test drive because the tire pressure sensor light would not go off. The rep later informed me that the tire pressure sensor was bad. When I asked what the options were I was told replacing the tire pressure sensors would cost approximately $500.00. Do I need to replace all four sensors? Could the tech have damaged the sensor when repairing the tires? Do I really need to spend the $500.00 to fix it? The car is a 2009 Toyota Corolla with 72,363 miles. We only drive about 7,500 miles a year.
A. If the low tire light was not on prior to your visit it is entirely possible that in the process of removing the tire the tire pressure sensor was damaged. The typical life of a factory tire pressure sensor is eight to 10 years. Your car is a little unique because the batteries — which are the usual point of failure — are replaceable. You may not need to replace all four sensors, but at this age it does make the most sense. The factory sensors are $80 each online, and you can purchase four replacement sensors (depending on the manufacturer) for $120-$150. There will be no other issue with the vehicle, but depending where you live, an illuminated TPMS light is a safety failure and your car will fail most state inspections.
John Paul is AAA Northeast's Car Doctor. He has over 40 years of experience in the automotive business and is an ASE-certified master technician. E-mail your car question to [email protected]. Listen to Car Doctor on the radio at 10 a.m. every Saturday on 104.9 FM or online at northshore1049.com.