Car Guides
How should I properly set my tire pressure?
John Paul, AAA Northeast's Car Doctor, answers a question from a reader who wants to make sure his car's tires are properly inflated.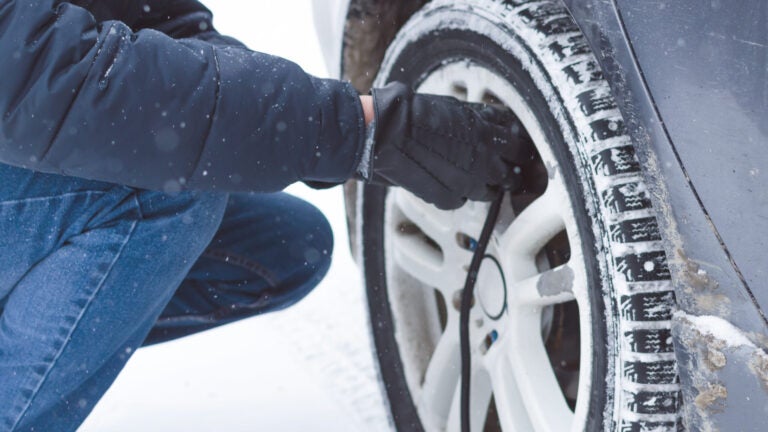 Q. This seems like a simple question but I'm getting different answers. My car calls for 33 pounds of tire pressure. Sometimes it will reach all the way up to 39 PSI. Do I have to adjust for those times and what is the detriment if I don't? 
A. I commend you for checking your vehicle tires as often as you do. You should check the tire pressure monthly and adjust the pressure when the tires are cool. Driving will raise the tire pressure, and that is built into the pressure calculation. Set the tires at 33 PSI and check them again each month before you drive any long distances that would warm up the tires.  
Q. My friend has a 2012 Nissan Juke that she bought used about five years ago. Almost as long as she has owned the car the check engine light has been on. Occasionally it will go off but lately it never goes off. She's brought the Juke to numerous mechanics and it has been hooked up to all forms of computers. Shops have replaced sensors but otherwise the consensus is that no one knows the problem. This year the car failed inspection because of the light, so she did another round of mechanic visits. She was told no one could figure out the problem. The last mechanic told her she needed to replace her engine. The car runs fine — no knocking or noises, and it doesn't blow smoke from the exhaust. I am wondering if you have any suggestions of the next step she could take. She is retired and can't afford a new car or to replace an engine, but without it being able to pass inspection, she is at an impasse.
A. I think your friend should start by finding a different repair shop. Saying they do not know what is wrong or that it needs an engine without a reason, tells me that they just don't know how to fix it. Most states that require vehicle inspections have financial hardship exemptions. Before I pursued that route, I would find a repair shop that can diagnose and depending on the result, repair the car. You will need to have this work performed prior to applying for an exemption. In most cases, the repairs or diagnosis needs to be performed at a state certified repair shop. 
Q. I heard you on your radio show podcast talking about the Ford Mustang Mach-E, but I was confused whether you liked it or not. I'm thinking about an electric car in the next couple of years, and the Mustang intrigues me. 
A. Perhaps it is my age, but to me a Mustang should have two doors, a V-8 engine, and a snarling exhaust. Then I drove the Mustang Mach-E. It was fast, handled well, had a nicely designed infotainment system, and very good ergonomics. The hatchback was handy as was the useful front trunk. During my road test, I got the most response from Tesla owners who all gave it a thumbs up. There was nothing about the Mustang Mach-E I didn't like… well, maybe the name. 
Q. I have a 2019 Lexus RX 350. The navigation has a weird problem that Lexus hasn't figured out. When on a highway, the screen will show rest areas, but it will not show highway exits. It completely skips the exits and shows the next non-highway exit. Any idea what the problem is?                    
A. I agree that this is weird. I have checked for technical service bulletin specific to the GPS and mapping and found none. The first thing I would do is drive the same route with both the factory GPS and at the same time using Maps on a phone to see how they compare. I have seen occasionally that the mapping data is just wrong. If the phone and the GPS do not agree, then I would see if Lexus can update the software in the unit. According to the database that I use, Lexus used two different systems (depending on the infotainment system), one used a hard drive the other used an SD card. I would see if the dealer is willing to add new software updates or send the hard drive out for new software.
John Paul is AAA Northeast's Car Doctor. He has over 40 years of experience in the automotive business and is an ASE-certified master technician. E-mail your car question to [email protected]. Listen to Car Doctor on the radio at 10 a.m. every Saturday on 104.9 FM or online at northshore1049.com.
Get Boston.com's browser alerts:
Enable breaking news notifications straight to your internet browser.