Car Guides
Do I have to wait to wax my new car?
John Paul, AAA Northeast's Car Doctor, answers a question from a reader wondering if there's a waiting period to wax a new vehicle.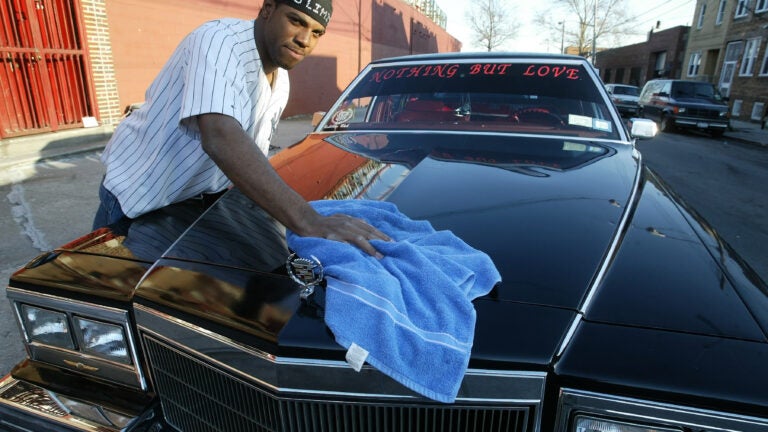 Q. I recently purchased my first new car. How soon can I wax it? I once heard that you should wait before you wax a new car.
A. Years ago, especially with newly painted cars, the rule was wash it in a week and wax in a month. With your new car you can wax it as soon as you get it home. In fact, the sooner you wax it the less chance of environmental damage from road debris, acid rain, decomposing leaves, and bird dropping. This time of year, if you're going to wax your car, find a heated garage. Wax likes temperatures above 50 degrees. The colder the temperature the longer it will take for the wax to dry. Today there are also lots of choices when it comes to wax. There's spray-on (quick and easy), liquid wax (more work and lasts longer) paste wax, as well as carnauba, ceramic, and hybrid ceramic coatings. 
Q. I have a 1966 Jeep CJ-5 with a V-6 engine. It generally runs pretty well but the engine bogs down when accelerating. I have replaced the spark plugs and plug wires and the timing was checked — it was slightly advanced. Any thoughts on this? 
A. This is a case where starting at the beginning makes sense. Check the ignition points and point gap (dwell), check the ignition coil for a strong spark, and check the fuel pressure and volume. I would also be looking at both the distributor vacuum and mechanical advance. The carburetor is a 2-barrel which was very common on your Jeep's Buick-derived engine. There should be two strong jets of fuel squirting down the carburetor when accelerating. Typically, with that carburetor, the accelerator pump gets lazy and there are a couple of springs and check balls that stick and cause fuel flow issues. Rebuilding that carburetor is not difficult, but the main components should be soaked overnight in a special cleaning solution to clean up all the internal passageways.  
Q. What are your thoughts on those small jumpstart boxes? Some are the size of a paperback book with small jumper cables attached. Do they work? What do you use at AAA? 
A. At first, I was concerned with voltage spiking from the Li-ion batteries, but they've become very popular and my concerns may have been unfounded. I have tried different units from WORX, NOCO, and Scosche, and they all worked well. Based on what I have seen personally I have one in each of my family vehicles as part of my emergency kit. At AAA, where we use jumper packs 24 hours a day, we use a more robust unit with a larger sealed and serviceable lead acid battery. 
Q. I love old cars and would love to restore one, but don't have the space or budget to buy and restore an old car. Now that I'm retired, I'm looking for a hobby. Any thoughts? 
A. Many people collect vintage oil and gas products, sometimes called Petroliana. This can be an addictive hobby — researching, finding, restoring, and even sometimes reselling vintage signs, gas pump globes, and even oil cans. Some others will find and restore pedal cars. These were once a fun way for kids to get around, but original cars from the '50s and '60s can sell for several thousand dollars. If you just like mechanical tinkering, small engines and vintage minibikes can be a fun project. Finally, you could volunteer at a car museum.
Q. I have a 10-year-old minivan with a volt gauge in it. Two weeks ago, I replaced the original battery, and everything was fine, I thought. Lately, when driving on the highway, the voltage (charging gauge) doesn't show that the alternator is charging. Concerned my new battery would go dead, I replaced the alternator. Even with the new alternator on the highway the alternator doesn't seem to charge. What's wrong? 
A. Perhaps nothing. The alternator uses horsepower to recharge the battery. Horsepower comes at the expense of fuel economy. Many manufacturers will limit charging when there is low electrical demand to maximize fuel economy. Next time you are on the highway, turn on the lights, wipers, and rear defroster, then then check the voltage. Chances are, with the additional electrical load, you will see the alternator charging as designed. 
John Paul is AAA Northeast's Car Doctor. He has over 40 years of experience in the automotive business and is an ASE-certified master technician. E-mail your car question to [email protected]. Listen to Car Doctor on the radio at 10 a.m. every Saturday on 104.9 FM or online at northshore1049.com.
Get Boston.com's browser alerts:
Enable breaking news notifications straight to your internet browser.