Car Guides
Can I choose which car battery brand to purchase?
John Paul, AAA Northeast's Car Doctor, answers a question from a reader who needs a new battery for his VW Jetta.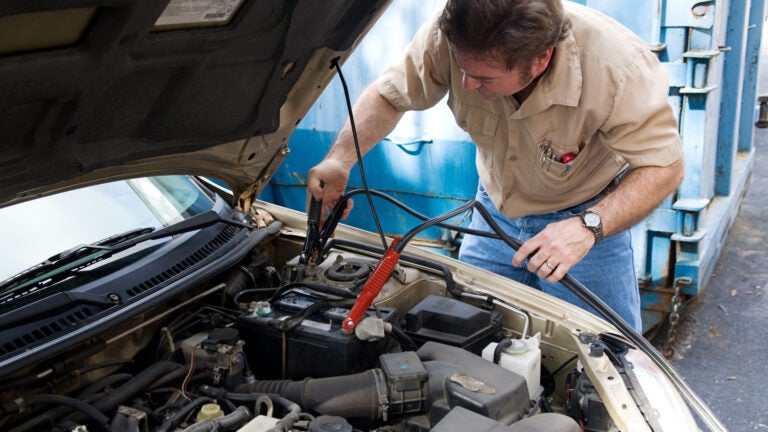 Q. The battery in my 2015 VW Jetta is over 5 years old and needs to be replaced. Can you please tell me about the type of replacement batteries AAA uses? I usually bring my car to the Volkswagen dealer and they emphasize only using genuine VW replacement parts. I would rather take advantage of my AAA membership and have the battery installed in my driveway. I don't understand why dealers say it's a risk to use a AAA battery. I'm thinking they just want the business.
A. Although there are many battery brands, there are only a few battery manufacturers in the United States. Most batteries made for AAA are made by East Penn Battery. East Penn is a private, family-owned company operating the largest single-site, lead battery manufacturing facility in the world. So, it's entirely possible, depending on the vehicle manufacturer, that their battery is made by East Penn. All AAA batteries meet or exceed the original equipment specification and will work well in your Volkswagen. 
Q. I loaned my car jack to someone who was stuck and it got mangled. It's no longer workable. I have a 2014 Toyota FJ Cruiser and I was looking at a small garage-style jack instead of the standard jack. The person who borrowed the jack said he would replace it with whatever I want — within reason. Any recommendations for a jack for an SUV like mine? 
A. The standard jack that came with your car is the best choice for occasional use to change a flat tire. It fits better under the vehicle if you get a flat, it takes up less room, and it won't rattle. Certainly a proper garage jack is faster, better, and safer (when used properly), but even the compact jacks are heavy and take up a fair amount of room. If this were my car, I would get another factory jack (from a salvage yard or eBay) and get a good quality two-ton garage jack for weekend servicing or off-road adventures. Even with a quality jack, always use jack stands when working under a vehicle.
Q. I own a 1995 Buick Roadmaster with 85,000 miles on it. Previously I had my granddad's 1992 Buick, and both cars have had the same problem with the antilock brakes. On the 1992 model, the warning light would come on after about five miles of travel. When that happened, I generally would stop the car and restart it, and it would be fine for a while. I replaced the 1992 Buick with a 1995 model, and again the ABS light came on. Restarting this car didn't cure the problem. Two garages have looked at the car and both told me they are only guessing what they think is wrong. Do you know the cause of this problem and how much it would cost to repair? 
A. A very common problem is that the wiring to the front wheel sensors can deteriorate over time and eventually break. When the ABS light turns on, the anti-lock brake system will not actuate. The brakes then function as conventional brakes. The brakes are safe, but like cars before ABS, the wheels can lock up and skid. Generally, the repair is to replace the wheel sensor, which can take about an hour of labor. The part is between $120 and $150. Before any of this work is performed, a full diagnostic check should be performed to verify the exact problem. 
Q. My car has a coolant leak somewhere but it's not a noticeable leak. I don't see coolant on the ground and there is no maple syrup smell in the car. What does that mean and what should I do? 
A. A repair shop will look for obvious leaks. If none are found, they'd pressurize the cooling system and look for a drop in pressure. If no coolant leaks are noted, then the next possibility is a faulty cylinder-head gasket. A faulty head-gasket can be checked with an old exhaust gas analyzer, looking for hydrocarbon readings in the radiator, or a chemical test kit that looks for exhaust gas in the cooling system. These "block-check" kits can be purchased for less than $40 in auto-parts stores and online. 
John Paul is AAA Northeast's Car Doctor. He has over 40 years of experience in the automotive business and is an ASE-certified master technician. E-mail your car question to [email protected]. Listen to Car Doctor on the radio at 10 a.m. every Saturday on 104.9 FM or online at northshore1049.com.
Get Boston.com's browser alerts:
Enable breaking news notifications straight to your internet browser.