Car Guides
Preview: Here are 17 of the vehicles we're looking forward to for 2022
A mix of electric, hybrid, plug-in, and conventionally powered vehicles.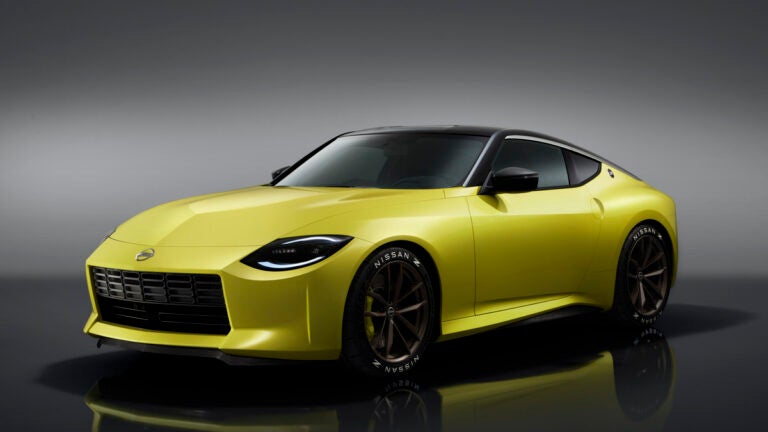 The automotive landscape is changing. Electric vehicles are growing from niche vehicles into more mainstream options for new-car shoppers. And regardless of electric, hybrid, plug-in, or conventional power, the latest crop of upcoming vehicles all feature the latest touchscreen infotainment systems and high-tech safety features. Whether you are in the market for an affordable subcompact SUV or a high-speed, high-end electric luxury sedan, there are plenty of all-new and redesigned cars out there. Here is our rundown of the new 2022 vehicles hitting the market over the next year.
2022 Audi e-tron GT
The Audi e-tron electric lineup started with a crossover. The e-tron GT is an all-electric performance sedan, based on the same platform as the Porsche Taycan electric sedan. With 250 miles of range and a combined 600 horsepower from twin motors (one at each axle), the e-tron GT is targeted squarely at the Tesla Model S.
2022 Acura MDX
Acura has redesigned its flagship MDX midsize SUV. Despite being a ground-up redesign, the new-look MDX is a design evolution, rather than a complete re-thinking. Like the previous MDX, the new model comes standard with a 290-horsepower V6 engine and a host of high-tech safety features. The 2022 MDX starts at $46,900, and the SH-AWD model starts at $48,900.
2022 BMW i4
Compared to the quirky i3 hatchback and i8 supercar, the BMW i4 is a far more conventional four-door formula for its latest electric vehicle. The i4 is expected to have a range of up to 300 miles. BMW is also expecting more than 500 horsepower from twin electric motors, yielding a 0-60-mile-per-hour time of fewer than four seconds. 
2022 BMW iX
The iX joins the BMW lineup as the crossover sibling to the i4. Like the i4 it is expected to have more than 500 horsepower and a roughly 300-mile range. The heavier and more spacious iX is expected to go from zero to 60 miles per hour in less than five seconds. Thanks to DC Level 3 fast charging, the iX can gain up to 75 miles of range in just 10 minutes of charging.
2022 Chevrolet Bolt EUV
The Bolt EUV joins the Bolt EV as Chevy's electric vehicle offerings. The name means "Electric Utility Vehicle," and is a more upright EV with a commanding view of the road and more cargo space. Chevrolet claims 250 miles of all-electric range. Standard features include a fully digital instrument panel, wireless device charging, and wireless Apple CarPlay and Android Auto. Base MSRP is $33,995. 
2022 Genesis GV70
The GV70 is the newest crossover from the growing Genesis luxury brand. It features a flowing design, giving way to an elegant cockpit, outfitted with a massive 12.3-inch touchscreen. The GV70 comes with a turbocharged four-cylinder engine and is available with a 375-horsepower twin-turbo V6. 
2022 GMC Hummer EV
Much has been made about General Motors using a symbol of the gas-guzzler-era Hummer brand to usher in its all-electric utility brand. GM is estimating more than 350 miles of range. Thanks to its 1,000 horsepower and 1,050 pound-feet of torque, it can go from zero to sixty in roughly three seconds. The Hummer EV also features innovations such as the ability to raise six inches and multiple under-body cameras to view the trail. It also features a crab-walk mode with four-wheel steering.
2022 GMC Terrain
GMC has redesigned the compact GMC Terrain. In addition to an all-new design, GMC introduces the AT4 trim. In addition to unique design touches, it adds a front skit plate, sport terrain tires, Hill Descent Control, and a traction select system with Off-Road mode. The 2022 GMC Terrain is scheduled to arrive in dealers by this summer.
2022 Honda Civic
The redesigned 11th generation Civic will feature a fastback design similar to its larger Accord sibling. The Civic comes standard with a 2.0-liter four-cylinder engine and will be available with a turbocharged 1.5-liter engine. Honda is removing the EX-L trim to keep options simple. The Civic will once again be available in sportier Si and Type R trims. 
2022 Hyundai IONIQ 5
Hyundai is launching the IONIQ 5 to create an eponymous all-electric sub-brand. The unique hatchback design is based on the Hyundai Pony, the brand's first car exported to America. The IONIQ 5 will be available with multiple battery sizes, and the choice of rear-wheel-drive and all-wheel-drive configurations. Hyundai says the IONIQ 5 will even feature Vehicle-to-Load (V2L) capabilities, which allows it to charge other vehicles and other devices from its own battery pack. The IONIQ 5 will hit dealers this fall.
2022 Infiniti QX55
The QX55 is a rakish crossover with a coupe-like fastback profile. This is a body style that Infiniti helped pioneer with the FX crossover that was introduced in 2002. The QX55 carries on the spirit of the FX with an upscale interior and dramatic styling. It backs up that styling with a 268-horsepower four-cylinder engine paired to a continuously variable transmission. The QX55 will start at $51,600 and is expected to arrive in showrooms later this spring.
2022 Jeep Wagoneer/Grand Wagoneer
Jeep has revived the iconic Wagoneer name for its new lineup of full-size luxury SUVs. The Wagoneer will be an upscale three-row SUV, while the Grand Wagoneer will be an outright opulent luxury SUV on the same level as the Cadillac Escalade. The Wagoneer starts at $57,995 and comes standard with a 392-horsepower 5.7-liter V8. The Grand Wagoneer ($86,995) comes with a 471-horsepower 6.4-liter V8 and the ability to tow nearly 10,000 pounds. The Grand Wagoneer will also offer a high-tech cabin with a multitude of digital screens, including a dedicated "co-pilot" screen built into the passenger-side dash. The Wagoneer and Grand Wagoneer are expected to arrive in dealers this summer.
2022 Kia Carnival
The Carnival is Kia's replacement for the Sedona minivan. It has a brawny, SUV-inspired design, and is powered by a 290-horsepower V6 engine. The Carnival offers flexible seating arrangements, a hands-free power tailgate, and claimed best-in-class cargo space. The Carnival starts at $32,100 and offers a host of high-tech driver assistance features to keep the whole family safe.
2022 Nissan Ariya
The Ariya is an all-new electric vehicle from Nissan. The low-slung crossover features twin electric motors in an all-wheel-drive setup. Nissan claims an estimated range of 300 miles and is promising a fun-to-drive nature thanks to its 50:50 front/rear weight distribution. According to Nissan, the Ariya is expected to go on sale later in 2021 with a starting price of "around $40,000."
2022 Nissan Z400
The Nissan 370Z has been on sale since 2008 and is due for a replacement. The new 400Z (or it may simply be called "Z") is expected to employ a 400-horsepower twin-turbocharged V6 that is currently in the Infiniti Q60 Red Sport. It routes power to the rear wheels through either a 6-speed manual or Mercedes-Benz-sourced 9-speed automatic transmission. The new Z will feature retro styling inspired by the original Datsun 280Z and is expected to fetch a base MSRP of $34,995, though prices can climb quickly from there.
2022 Subaru BRZ
The Subaru BRZ has been a breath of fresh air for performance enthusiasts, providing an affordable, minimalist sports car at a time of ever-increasing complexity and price-tags for new cars. The new BRZ will continue that simplicity with a horizontally opposed flat-four engine making 228 horsepower (a 15 percent increase over the previous model). The BRZ is expected to gain Subaru's EyeSight suite of high-tech driver assistance features. 
2022 Volkswagen Taos
The Volkswagen Taos is an all-new subcompact SUV, slotting below the compact Tiguan. It features a new 1.5-liter turbocharged four-cylinder engine, routing 158 horsepower to the front wheels, or available all-wheel drive. The Taos will come standard with a host of features including a fully digital instrument panel, push-button start, automatic LED headlights, and a number of standard driver assistance features. The Taos is expected to start around $22,000 or $23,000. 
Get Boston.com's browser alerts:
Enable breaking news notifications straight to your internet browser.