Car News
Three New England states rank among the lowest for seat belt usage
State police encouraged drivers to fasten their seat belts ahead of the holiday weekend.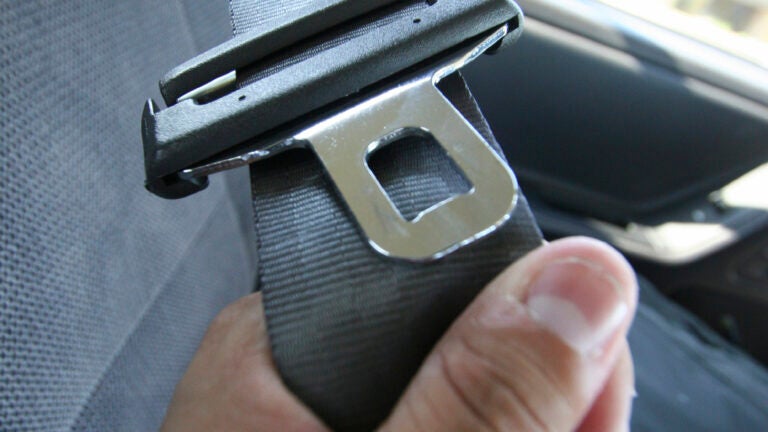 Three New England states are among the bottom 10 nationally for percentage of seat belt usage last year, according to a chart tweeted by the Massachusetts Highway Safety Division this week.
New Hampshire ranked last (70.2 percent), Massachusetts ranked 46th (78.2 percent), and Vermont ranked 44th (80 percent) on a comparison of 2016 seat belt usage based on surveys conducted by all 50 states, plus the District of Columbia.
Massachusetts ranks ahead of Mississippi, Montana, Arizona, South Dakota, and New Hampshire, according to the division.
Georgia has the best overall ranking in the country (97.2 percent) and is one of the 35 states that enforces primary seat belt laws.
Massachusetts ranks #45 of all states in seat belt use. Seat belts save lives. We need to do better. Please #BuckleUp pic.twitter.com/RJrzQdqenl

— MAHighwaySafety (@MAHighwaySafety) May 24, 2017
The color-coordinated chart also shows a relationship between higher seat belt usage and states with primary seat belt laws, and lower usage among states with secondary seat belt laws. Primary seat belt laws permit officers to stop drivers who aren't wearing a seat belt, but secondary laws require another reason for officers to stop a vehicle.
The Massachusetts State Police weighed in with a retweet and some commentary ahead of the busy Memorial Day travel weekend:
Sobering news about seatbelt compliance. There is no better way to increase your odds of surviving a serious crash than by buckling up. https://t.co/aMeMyoMEEJ

— Mass State Police (@MassStatePolice) May 24, 2017