Car News
These are the most and least expensive zip codes for car insurance in New England
According to CarInsurance.com.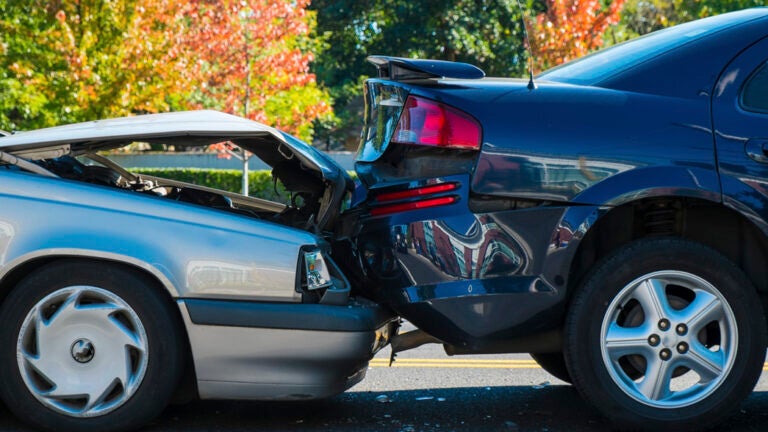 CarInsurance.com recently compiled data on car insurance rates by zip code.
The"independent quote comparison" site lists the most and least expensive zip codes for car insurance in the nation, and has a zip-code search tool as well.
The rates are based off of full coverage for a 2016 Honda Accord, according to the site.
See CarInsurance.com's full analysis here.
Here were the most and least expensive zip codes for car insurance in each New England state:
Massachusetts
Most expensive
Boston (02119, 02120, 02121)
Average annual premium: $2,074
Maximum: $3,477
Minimum: $950
Least expensive
Nantucket (02554) and Siasconset (02564)
Average: $877
Maximum: $1,158
Minimum: $678
Connecticut
Most expensive
Hartford (06103, 06105, 06106, 06112, 06114, 06120)
Average: $2,361
Maximum: $3,534
Minimum: $1,249
Least expensive
Fenwick (06475)
Average: $1,541
Maximum: $2,259
Minimum: $844
Maine
Most expensive
Boothbay (04549)
Average: $1,024
Maximum: $1,384
Minimum: $564
Least expensive
Biddeford (04005)
Average: $861
Maximum: $1,223
Minimum: $463
New Hampshire
Most expensive
Hampstead (03841)
Average: $1,371
Maximum: $1,993
Minimum: $616
Least expensive
Plymouth (03264)
Average: $1,010
Maximum: $1,434
Minimum: $556 
Rhode Island
Most expensive
Providence (02909)
Average: $2,573
Maximum: $3,533
Minimum: $1,297
Least expensive
Jamestown (02835)
Average: $1,254
Maximum: $1,537
Minimum: $939
Vermont
Most expensive
Vershire (05079)
Average: $1,000
Maximum: $1,306
Minimum: $474
Least expensive
Burlington (05446, 05403)
Average: $914
Maximum: $1,158
Minimum: $486