Car News
The average Bostonian spends 53 hours per year searching for parking, according to a new study
Here's how Boston stacks up against other cities.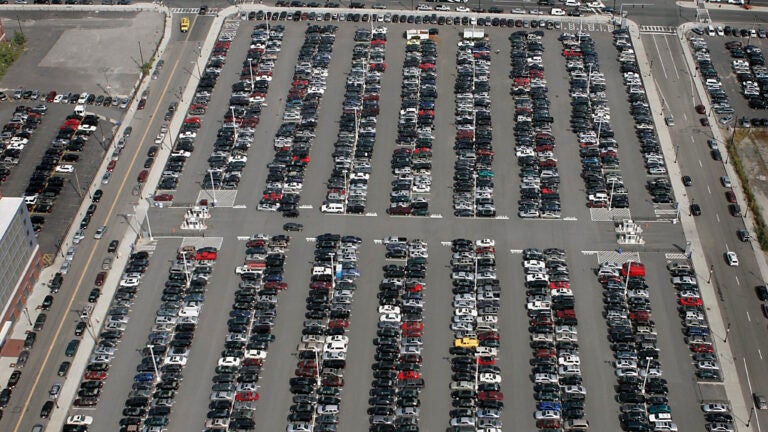 Boston is the seventh worst American city on a new parking pain index that ranks where drivers spent the most time and money while parking their cars in a year.
INRIX, a car services company that collects data for transportation and urban planning, created the global index by analyzing parking databases in 100,000 locations across 8,700 cities in more than 100 countries. The company found that the average American spends 17 hours per year searching for a place to park, at a cost to the U.S. economy of over $72 billion in wasted time, fuel, and emissions.
Here are the "most painful" U.S. cities for parking in terms of time and cost, according to INRIX:
New York: 107 hours, $2,243
Los Angeles: 85 hours, $1,785
San Francisco: 83 hours, $1,735
Washington, D.C.: 65 hours, $1,367
Seattle: 58 hours, $1,205
Chicago: 56 hours, $1,174
Boston: 53 hours, $1,111
Atlanta: 50 hours, $1,043
Dallas: 48 hours, $995
Detroit: 35 hours, $731
You can read the complete 2017 parking pain index here.