Car News
You won't believe the apps used by distracted drivers: Netflix? YouTube?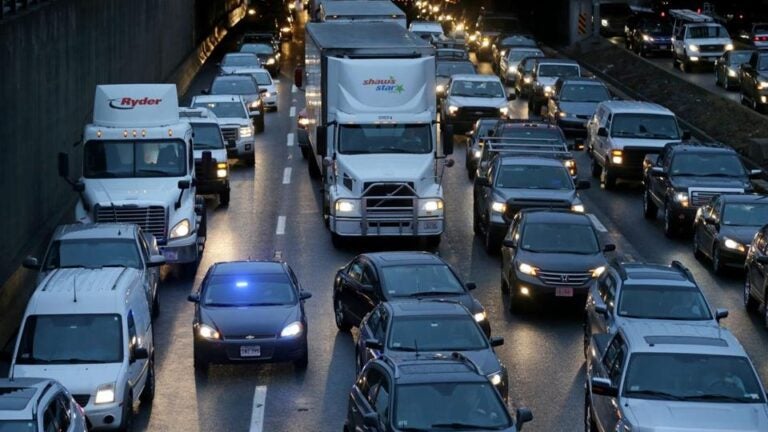 DAYTON, Ohio — Google Maps is the top phone app used by drivers when driving, but others have been found to use Facebook, Twitter and Netflix while behind the wheel, according to TrueMotion, a Boston-based company that studies drivers habits.
And drivers are also using Pokemon Go, Android Messaging, YouTube, Waze, Amazon Music, Chrome, and Pandora when navigating roadways.
It's enough to scare the average driver, but not surprising to insurance reps or local attorneys who deal with distracted driving cases.
"Distracted driving is a problem, and it's increasing," said Ken Ignozzi, attorney with the Dayton law firm of Dyer, Garofalo, Mann & Schultz. "A lot of times distracted drivers, they deny or they lie about it. They don't admit to it because they knows it's a bad thing."
In litigation or depositions after accidents, attorneys can request drivers' cellphone records, Ignozzi said. These computer-generated, automated records are coldly factual — they show phone calls, with dates, times and duration of calls, he said.
"You can understand the maps and the music," said Elise Spriggs, a senior vice president with State Auto Insurance Cos. in Columbus, Ohio. "But you're on Facebook and Netflix and YouTube while you're driving?"
Ted Gramer, TrueMotion chief executive and a former executive vice president and chief claims officer with Liberty Mutual Insurance, said distracted driving is "epidemic" in the United States.
"Just the number of accidents that happen tear your heart out," Gramer said. "You can look at the families that have been destroyed just by four seconds of texting."
Living with Boston's infamous traffic, Gramer said he uses his company's "Mojo" app, which rewards distraction-free driving.
The app tracks trips and the time users drive without distraction. Distraction-free driving — measured by a lack of screen swiping and typing, as well as refraining from hands-free calls — can be redeemed for cash and prizes.
In the first quarter of 2017, 27,000 drivers who used the company's technology logged 68 million miles and cut distracted driving by 20 percent per trip, the company claims.
"There's been a lack of real creative thinking on how to solve this problem," Gramer said.
According to Bankrate.com, other apps that help lower distracted driving are:
TextLimit.com
Features: It sets which features are available on the phone when the car is moving, the speed at which they become disabled and specific geographic areas where certain phone features are enabled or disabled. You can also geolocate the phone on a map and receive speed alerts.
Formats: Android, Blackberry, iPhone.
Cost: $24.99 annually per phone.
CellControl
Features: You can use the device with your cellphone to set features that are automatically disabled on your phone. It can be customized for each phone to detect when a phone is being used by a driver or passenger and control access to the phone.
Formats: Android, iPhone, some "non-smart" phones.
Cost: $129 one-time fee for one car, discounts for multiple cars.
Canary
Features: You can view the car's location and get real-time alerts when the phone is used for talking, texting or other apps, and receive alerts when speed limits you set are exceeded or when the car goes outside a perimeter you set. A special emergency button can be customized to send alerts and location to designated contacts in an emergency.
Formats: Android, iPhone.
Cost: Free.
DriveMode
Features: It silences incoming text messages and sends an automatic reply. It activates when the car is moving. It can be set to send automatic alerts to another cellphone if the driver's app is turned off or auto-mode is disabled.
Formats: Android, iPhone.
Cost: Free.
TextBuster
Features: It locks all text, email and internet features when the car is running.
Formats: Android, Blackberry, iPhone.
Cost: Free.